Are you looking for the best laptops for beat making in 2022? You have landed in the right place. Doesn't matter how expensive your midi controller is or which music production software do you use, without an appropriate laptop you won't able to give your best.
If you're working with some popular software such as Ableton Live or Pro Tools, we have already written dedicated posts, you can check them out for finding your best beat-making laptop.
Nowadays, the market is highly saturated and there are tons of options are available. Therefore, finding a suitable laptop for music production becomes a bit tricky. If you'll go with any laptop without doing proper research and it doesn't work well, then it won't be a surprise. Because it's about finding the right machine rather than spending more. In this post, you'll exactly find, which features we should need to look into when choosing a laptop for digital audio production. Moreover, you'll also get my top-rated laptops recommendations with reviews.
So, let's get started
Best Beat Making Laptops of 2022 – Buyer's Guide
Whether we talk about a simple smartphone or a complex supercomputer, a processor is the most crucial component of any computing machine; therefore, we will discuss it first.
So, which processor should I choose?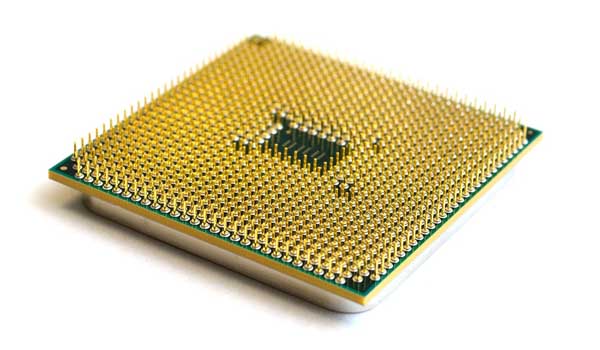 Because we need a laptop for music production or beat making, that means we'll be using any DAW software such as Pro Tools, Ableton Live, FL Studio or Logic Pro X, etc.
According to my research, most of the DAW software can take advantage of multiple cores. For instance, the Ableton Live 10 software supports up to 64 cores on Mac and 32 cores on Windows. Therefore, it becomes recommended to choose a multi-core processor, it will allow running large instruments or higher number of effects without any drop in the performance even with multitasking. Besides of multi-core, we shouldn't forget the clock rate, it is also evenly important.
If you don't know what is core and clock rate, here is my quick explanation for you. First, I want to tell you about the processor – in simple language, a processor is a small chip made of billions of transistors (or even more), which receives input and provides appropriate output. But every processor has a capability to do a finite number of processing cycles, which is called clock rate, it is usually measured in MHz (megahertz), higher the better. While a core means a "separate physical CPU" chip within a CPU, it means an extra core will work as an extra processor, therefore the performance will be better. But also remember, it also depends on the software, if it isn't compatible with multicore processing, then the extra cores will remain useless.
With keeping all that in mind, I would recommend choosing at least 6+ generation Intel H series Core i5 processor, the Intel Core i7 would be the best. In most cases, the Intel H product line processor provides better performance than U series processors. While U or Y product line processors has been specially designed for lower power consumption.
Here are some most popular processors as per the current market that I want to recommend for a beat-making laptop.
Budget range: i5-6300HQ, i5-7300HQ, i5-8300H
Best for battery life: i7-6500U, i7-7500U, i7-8565U, i7-8650U
Best Performance: i7-6700HQ, i7-7700HQ, i7-7820HQ, i7-7820HK, i7-8750H, any Xeon processor
Obviously, as you know it's not possible to list every single processor here, therefore I suggest you get the latest gen Intel Core i5 or i7 processor. Some people also asked, do we really need an Intel Core i9 processor for a music production laptop? I don't think so. The Intel Core i7 series already has very powerful processors, and the Core i9 probably would be overkill for this task.
Now the second component which helps our processor for faster data accessing, yes you guessed it right – a computer memory!
Ok, but how much memory (RAM) would be ideal for a beat making laptop?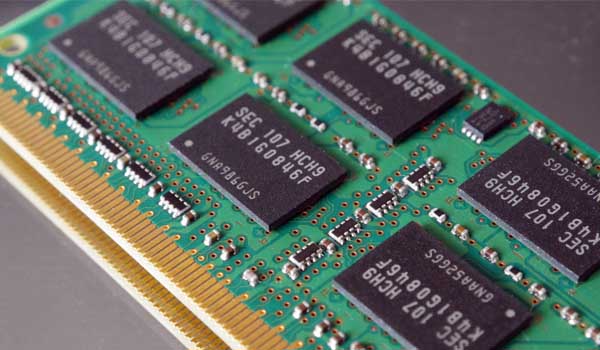 It won't be a wonder if your computer has insufficient RAM and it will continuously run. Because when the computer runs out of available RAM, the contents of the memory are written to the disk as virtual memory, but it is a far slower process. On the other hand, if you'll install too much extra ram than requirements then your laptop won't become a jet engine.
Nowadays, it's very common to see 8 GB memory in newer laptops and it has become a standard. It might be because of the hardware-demanding OS and software. You can shoot down almost all DAW software with that memory size, but it won't be a bad idea to invest in more RAM. Because doing multitasking is quite common and we do it all day, therefore for handling such stress, the extra RAM will be needed.
Finally, grab a laptop with at least 8GB of RAM, if possible 16 would be the best. Don't get stuck in the problem solving of frequency, latency or memory type, in laptops you won't find too much difference, you have to just find out, how much GBs are there.
How much storage will be enough?
Before deciding the storage capacity, I would recommend an SSD (solid state drive), it is highly recommended if you want optimal performance. However, you can opt for a small SSD, it will be used for OS and DAW software installation, while for rest of the things can be stored in second HDD or external drive. You can also choose a laptop with a whole SSD, but it might be a bit expensive.
If you don't know what is SSD? Actually, SSD is the latest data storage technology which is based on flash storage. An SSD doesn't come with any movable parts, therefore it's more lightweight, reliable, and durable. Moreover, it works on very low power and provides very fast data read/write speed as compared to the traditional HDD technology.
But the question is still the same, how much storage will be enough for a beat-making laptop?
I just want to say, look for at least 256 GB SSD, it would be enough for software and Windows installation, you can also go higher if your budget allows. While for your archives data 1TB HDD or more will be required, you can consider your requirements. Don't worry, in most of the Windows laptops there is an always option for upgrade.
If you're planning to buy a MacBook for beat making, first I want to advise to check your DAW software that you're going to use. Is it compatible with MacOS? Using them with the parallel desktop or virtual machine you won't find much benefit. Moreover, MacBook are very terrible when it comes to the price of higher storage version, you have to pay a horrible price for that. However, the MacBook provides the most sustainable performance, but it is only for people with deep pockets.
Ideal size and resolution
For beat making, you'll be playing with lots of preset and effects, therefore an 11-inch screen is definitely not going to work. A big screen will provide enough room to work with the effects, preset and timeline conveniently, however, I don't recommend a giant 17-inch laptop as well, it would be heavy. With that out the way, you'll be better off with a 15-inch laptop, if you need more portability you can also go with a 14-inch or 13-inch laptops.
For a beat making notebook, you really don't need a super high resolution or color accurate display, you'll be better off with even with an HD screen. However, nowadays most of the laptops are coming with full HD resolution, therefore it won't be any problem.
Do we need a dedicated graphics card?
No, we actually don't need any dedicated GPU for our beat making work. A dedicated GPU is highly recommended for those who do graphics-intensive work like photo editing or gaming.
Recommended ports
First of all, a separate 3.5mm audio input/output jack is the must for a music-composition laptop. Moreover, for connecting some other devices a couple of USB ports will be needed, I advise you to choose the latest USB ports (3.1), it will ensure the faster and reliable performance.
If you are going to work with external monitors, you have to check out the HDMI 1.4 or DisplayPort for making it work. Have you heard about the ThunderBolt 3 port (USB Type-C)? If you're getting in your laptop, it would be the best, it's a quite versatile port, you can use it for charging your laptop, connecting high-definition display or storage device. The best thing about this port is, with a single cable it can transmit and receive video, audio, data, and power signal simultaneously. It means if you have connected your laptop with the external monitor with ThunderBolt 3 cable, then you don't need to connect an extra cable for charging your laptop.
Remember, the USB Type-C and ThunderBolt 3 has the same connectors, but aren't the same. ThunderBolt 3 can work as a USB Type-C but it's not applicable for USB Type-C.
ASIO driver compatibility
However, in laptops, we'll have to accept the built-in audio chip like Conexant, Realtek or similar. These chips will work with ASIO4ALL, so you don't worry about that. But if you're going to record audio as well, then I would like to recommend in an external sound card.
Actually, it was very important for considering the ASIO driver support for a desktop computer due to a wide range of audio cards.
If you don't know what is an ASIO driver? Actually, the ASIO is a computer sound card driver protocol for digital audio which provides high fidelity interface between a software application and sound card.
Silent cooling operation
While doing complicated calculations and processing, computer processor and GPU become very hot, and it requires a cooling mechanism to maintain the ideal temperature. But sometime this cooling mechanism produces higher noise due to the high RPM of fans, and it might be annoying while doing recordings.
However, there is no particular answer, it varies according to laptop manufacturers. You can read reviews of the laptop, is it noisy or not? But it's always a good idea to have a laptop with dual fan cooling system because a single fan with higher RPM will produce higher noise compared to the two fans on lower RPM.
Despite these, you can also consider the battery life or weight of your music production laptop. If you use it outdoors or on-the-go, lightweight laptop with long battery life would be great. On the other hand, for a stable setup, you'll be better off with a big screen and powerful processor.
Now let's have a look at my top recommendations for a music production laptop.
Best Laptops for Beat Making in 2022 -Reviews
 1. Acer Aspire E 15 (Affordable Choice for Beginners)
5.27 lbs | i5-8250U @3.4 GHz | GeForce MX150 2GB | 8 GB | 256 GB SSD | 15.6-inch | 1920 x 1080 | 15-hours | Win10 Home
Acer brand is well known for delivering high-quality products at the most aggressive price, their Predator series has been greatly appreciated by gamers across all over the world, this series offers one of the most powerful gaming devices such as laptop, monitor, desktop, keyboard, and mouse.
On the other hand, the Aspire series has been geared toward everyday computing. The Acer Aspire E 15 is one of the most successful laptops from this series. This variant, which I am talking about is coming with Intel Core i5 8th Gen U series processor which support up to 3.4GHz clock rate. It means it could be a great choice for those who have just started out with the mixing. If wrapping dozens of plugins or playing with multiple effects is normal for you, you should look for another laptop. The Acer Aspire E 15 laptop only recommended for absolute beginners.
The Acer Aspire E 15 is offering a 15.6-inch full HD display which is just great, you'll get good image quality along with the wide view angles. Under the hood, there is 8GB memory is equipped with 256GB of storage, which is really nice for this budget price range.
On both sides of this laptop, there are three USB type A, HDMI, VGA, LAN, USB Type-C and headphone ports are given. Therefore, you can connect many devices such as external storage, high-definition display or music accessories.
The battery life is another great thing about this laptop, it can last up to 15 hours with a single charge, but it's slightly heavier than our other laptops of this list.
The Acer Aspire E 15 laptop has enough hardware specifications, it can cover most of the music workstation software's minimum requirements. Therefore, it is only recommended for those newbies who have just started out or planning to do
PROS
Most affordable notebook for beat making
Acceptable performance with longer battery life
Nice display quality with full HD LED-backlit IPS panel
Easily upgradable with a single cover removing
A wide range of connectivity ports
CONS
Not ideal for heavy mixing
Somewhat heavy and conventional design
 2. Dell i5577-5335BLK-PUS (Best Choice for Beginners)
5.66 lbs | i5-7300HQ @3.5 GHz | GTX 1050 4GB | 8 GB |  256 GB SSD | 15.6-inch | 1920 x 1080 | 7-hours | Win10 Home
As I already mentioned about the Acer Aspire E 15 laptop, it's only for an absolute newbie, therefore we can't expect the higher performance from it. The Dell i5577-5335BLK-PUS is one step ahead from my previous laptop in all aspects except the battery life.
First of all, the Dell i5577-5335BLK-PUS is offering Intel Core i5-7300HQ processor, which a Quad-Core processor and support up to 3.5GHz clock rate. Moreover, this processor is paired with 8GB of memory, 256GB SSD and Nvidia GTX 1050 dedicated GPU. These specs are enough for handling mild to moderate music editing load, it is still not ideal for the heavy user though.
When we talk about the design, this laptop is coming with more appealing matte finish body and beautiful 15.6-inch full HD IPS display with anti-glare technology. Moreover, you're getting a more efficient cooling mechanism with dual fan support. It means, despite having a quad-core H series powerful processor, this laptop won't produce the higher noise, therefore, your recording won't be affected.
There is a downside of this laptop too, due to the powerful performance, it has an average battery life and it's also not a lightweight laptop if you're thinking.
In the connectivity department, this laptop is only offering HDMI, USB Type A, LAN ports along with a headphone jack. The ports are somewhat limited, especially the USB Type-C port is missing. But you can still connect external displays or storage devices easily.
After spending a bit more than Acer Aspire E 15, the Dell i5577-5335BLK-PUS is really one of the great laptops for beat making in 2022, you're getting better performance, efficient dual fan cooling design, great display, and solid build quality.
PROS
Affordable laptop for beat-making in 2022
Great performance with Intel Core i5 H series processor and dual fan cooling mechanism
Better display quality with anti-glare full HD IPS panel
Professional and durable design with the matte finish
CONS
Average battery life
Limited connectivity port
 3. Acer Predator Helios 300 (Best Choice for Mid-Range)
5.95 lbs | i7-7700HQ @3.80 GHz | GTX 1060-6GB | 16 GB | 256 GB SSD | 15.6-inch |   1920 x 1080 | 7-hours | Win10
As I already told about the Acer Predator series, this series offers gaming devices, but why I am recommending this laptop for music production?
The Acer Predator Helios 300 is a gaming laptop without any doubt, but due to the Intel Core i7-7700HQ quad-core processor, 16GB memory and SSD support it would be a solid choice for doing music work. The Intel i7-7700HQ processor is really one of the most popular and powerful processors from the Intel i7 mobile series. However, some extra features such as a fancy backlit keyboard or powerful Nvidia GTX 1060 (6GB) GPU won't be much helpful for us.
The display quality is almost the same as our previous laptops; it's a full HD IPS panel of 15.6-inch, there is nothing special here. But the build quality is just insane, this laptop is offering a metal chassis construction, which provides the solid durability
But keep in mind, it is the heaviest laptop of our list. Additionally, the battery life is pathetic as well.
As I said above, you'll be getting 256GB SSD storage, moreover, the Acer has equipped an extra slot for additional HDD installation, which can be easily placed by removing a single back cover, even you can do it yourself.
If we talk about the connectivity options, this laptop does support the USB Type-C ports along with HDMI, USB Type A, LAN and headphone jack, which is just sufficient for us. Probably we won't need any external hub or converter for connecting display or storage devices.
You might be wondering about the noise level, you will be amazed when come to know, despite having such a beast processor and powerful GPU this laptop only produces minimal noise, which is really great. Yes! it has been possible due to the dual fan mechanism.
If you don't want to spend lots of money on your music laptop, the Acer Predator Helios 300 is one of the best beat-making laptops in 2022, which can replace your desktop in terms of performance. 
Unfortunately, this laptop is quite heavy and has an average battery life, but if you likely won't take it outside, I believe it's not a deal breaker as well.
PROS
Reasonably priced
Great display quality with full HD IPS panel
Solid performance with Intel Core i7 H series Quad-Core processor, 16GB memory, SSD storage, and powerful Nvidia GTX 1060 dedicated GPU
Metal chassis provides solid build quality and ensure a longer lifespan
Can be used for graphics-oriented tasks
A dedicated extra slot for 2.5-inch HDD
Extensive connectivity options including USB Type-C
Dual fan cooling system provides better cooling without higher noise
CONS
Very heavy and average battery life
 4. ASUS VivoBook Pro 17 (Best Gigantic Laptop for Mid-Range)
4.85 lbs | i7-8565U @ 4.6GHz | GTX 1050 4GB | 16 GB | 256GB SSD+1TB | 17.3-inch | 1920 x 1080 | 4.5 hours | Windows 10
However, while working with digital audio workstation software, you won't need a cinema size screen, in most cases, a standard size laptop (15.6-inch) just works fine. But some users prefer an even bigger laptop because it provides more room to work. Especially if you don't have an external display and need a big screen, then you might consider a big laptop. But keep in mind the bigger laptops usually come with higher weight, and they are not ideal for carrying around.
The Asus VivoBook Pro is the upgraded version of the VivoBook as the name suggests, which was one of the most popular laptops, you can check it out here, this laptop could be the best bet for you if you have lower budget.
Well, we are talking about the Pro version which is tremendously faster than its previous variant. According to the manufacturer, this gigantic laptop is equipped with Intel Core i7-8665U processor, 16GB memory, 256GB + 1TB storage, and Nvidia 1050 GPU, which makes it way more powerful than just a beat-making laptop
The display size is quite big as you know, 17-inch big IPS panel with full HD resolution provides amazing accuracy and vivid color with wide view angle, which is just great for our music production work. In fact, the color accuracy doesn't matter the most for us, but the bigger screen will allow working with more precisely via making enough space between tools and presets.
Here is a surprise, despite having that bigger screen this laptop is quite lightweight and slim, therefore you can take it conveniently. You might be thinking if this laptop is slim there might be lacks of ports, but it's not like that. There are lots of ports are given, such as USB Type-A (1×3.0 and 2×2.0), USB Type-C, HDMI, LAN, and audio combo jack, you can connect any display, storage device or any music device that you want. I want to tell you, the USB Type-C port of this laptop does support the 4K display output, you can also take advantage of that.
The lower battery life is the only obnoxious thing that I don't like about this laptop, however, while considering its price and great features you can't complaints as well.
If you're looking for a bigger laptop to run digital audio workstation in 2022, the Asus VivoBook Pro might be a good choice for you.
Is it the best bigger laptop if you can spend more than 1500$ or even 2000$? Definitely not, you can check out even more powerful laptop such as Hp Omen 17, ASUS ROG Strix, and LG Gram 17 (Extremely lightweight).
PROS
Amazing IPS display with bigger size and full HD resolution
Powerful performance with Intel Core i7 8th Gen processor
Hybrid storage with 256GB SSD + 1TB HDD for performance and capacity
Wide range of connectivity ports including USB Type C, HDMI, and headphone jack
Backlit keyboard and fingerprint reader
Very lightweight and slim design
CONS
 5. HP Spectre x360 15t (Slim and Compact Laptop with 4K Touch Display)
4.59 lbs | i7-8705G @4.1Ghz | Radeon RX Vega M 4GB | 16 GB | 512GB SSD | 15.6-inch touch | 3840 × 2160 | 5.5 hours | Win 10 Pro
As I also said in the buyer's guide, for a 15-inch laptop full HD resolution is pretty good. But if you're going to use your laptop for some other tasks such as photo editing or watching movies, then higher resolution could be extra beneficial. However, the higher resolution can provide some extra room for work even with a small screen, and it could be a nice thing for a music composition work. Moreover, with the touch-enabled panel, we can work directly on the screen without the need to touch a single button, which is another great way of faster working.
This 4K touch laptop that I am talking about is HP Spectre x360 15t, where x360 means it can be rotated up to 360-degrees. It means you can use this laptop in many ways such as a portable tablet, tent mode or a powerful laptop.
Along with a gorgeous 4K touch-enabled display, this laptop is quite lightweight and slim as well. you can easily take it anywhere without any hassle. Additionally, it has very thin bezels, therefore it looks just stunning
If we talk about the performance, this laptop is powered by the Intel Core i7 i7-8705G @4.1Ghz, 16GB memory, NVMe based 512GB SSD, and 4GB Radeon RX Vega M dedicated GPU. Seriously, in this department you won't face any issue, doesn't matter which digital audio workstation software you're going to use, this laptop can handle them all very easily.
Great news, this laptop is offering two USB Type-C port with ThunderBolt supports, it means you won't miss the advantage of 4K display output, high data transfer speed, and charging support. However, there is only one USB Type-A port is available along with HDMI port. Therefore, if you have more than one Type-A devices to connect, you'll need a USB Hub for this work, I would suggest a USB Type-C HUB for better performance.
For better security, you're getting Fingerprint reader, IR Facial Recognition Camera, which is really good when it comes to faster and secure login.
Overall, the HP Spectre x360 is one of the most portable and powerful laptops out there which could be a great option for music production work, a bit expensive though.
PROS
Top-notch 4K display with touch support
Outstanding performance with Intel Core i7 processor, 16GB memory, and NVMe based SSD storage
Powerful graphics processing with Radeon RX Vega M
Stylish and sleek design with thin bezels and compact body
Two USB Type-C ports with ThunderBolt 3 support
Due to the convertible design, it can be used in many styles such as tent mode, tablet mode or just a powerful laptop
CONS
Average battery life
Only one USB Type-A port
 6. GIGABYTE Aero 15X v8-BK4 (Best Choice for Windows)
4.62 Ibs | i7-8750H @4.10 GHz | GTX 1070 GDDR5 8GB | 16 GB | 512 GB NVMe | 15.6-inch | 1920 x 1080 | 10-hours | Win10 Home
The GIGABYTE Aero 15X is probably the perfect laptop for music production, doesn't matter how big mixing chain you're working on or how many plugins or how many effects are using, it will handle them all without any hiccup. But here I want to tell you, it's a quite expensive laptop. If you're a beginner or need some affordable laptop you should scroll above for my other options.
First of all, it's a 15.6-inch laptop which is coming with an IPS panel with 144Hz refresh rate and full HD resolution, which is just ok. Moreover, this laptop has three-sided thin bezels which provide a great look to it.
Under the hood, this buddy is equipped with one of the most popular Intel Core i7 H series Hexa-Core processors, which is paired with 16GB memory, 512GB NVMe SSD, and Nvidia GTX 1070 GPU with 8GB vRAM. Overall, the performance is going to be totally complaint-less, you can use this laptop for any purpose besides your music editing work.
Aesthetically, the GIGABYTE Aero 15X has a very professional and clean design which looks so appealing, especially the RGB keys have greatly appreciated by the gamers. Moreover, due to the metal chassis design, this laptop is quite durable as well.
In terms of connectivity, this laptop is really a winner, it has three USB Type A (3.1), ThunderBolt 3, HDMI 2.0, Mini DisplayPort, RJ45, and audio jack. Additionally, the battery life is solid as well, it can last more than 10+ hours with a single charge, thanks to its large 94Wh battery capacity.
Overall, the GIGABYTE Aero 15X is probably the best laptop for beat making in 2022, which has everything that you'll need to accomplish your work.
PROS
Brilliant IPS display with faster refresh rate, full HD resolution, and anti-glare technology
Best performance with the Intel Core i7 Hexa-Core processor, 16GB memory, PCIe SSD, Nvidia GTX 1070 GPU
Solid build quality with metal chassis
Premium design with thin bezels and compact body
Extensive connectivity options along with ThunderBolt 3, HDMI, DisplayPort
Powerful long-lasting battery
RGB backlit keyboard
CONS
Expensive, not for everyone
 7. Apple MacBook Pro (Overall Best Choice)
4.02 lbs | i7-8750H @4.1 GHz | Radeon Pro 555X 4GB | 16 GB | 256GB – 1TB SSD | 15-inch | 2880 x1800 | 10 hours | Mac OS X 10.13
There is no doubt the latest MacBook Pro is the best when it comes to performance, reliability, or display quality, even most of the professional use it. But before making your decision, I want to tell you please do check the software compatibility. If your DAW (digital music workstation) software isn't compatible with MacOS, please don't go for it. However, there are many ways to use Windows software on Mac such as using a virtual machine or dual booting, but personally, I don't recommend it.
The latest MacBook Pro is available with Core i7 and Core i9 processor, but I think the Intel Core i7 processor is quite enough for a digital music work. However, I would suggest going with the higher storage variant.
In the display department, MacBook is offering a 15-inch Retina display, which is the most color accurate and sharpest display in the laptops. You can do any types of color-sensitive tasks besides music editing.
For connectivity consideration, this latest MacBook is offering four ThunderBolt 3 ports, you can connect displays or storage devices or charge your MacBook with them. It is probably the best port in mobile computing nowadays, which offers the fastest data transfer speed. Besides of ThunderBolt 3 port, you'll only get a headphone jack, and that's it. If you want any HDMI of DisplayPort based displays, you'll need converters for that.
If you're looking for the most color accurate, reliable, high-performance, and beautiful laptop for beat making, the MacBook Pro is the only option. But please do check the software that you're going to use, it should be compatible with the MacOS.
PROS
Best quality Retina display offers the highest color accuracy and sharpness
Most beautiful and reliable metal body
Ultimate performance with Intel Core i7 processor, also available with Core i9 processor
Four ThunderBolt port for versatile connectivity
Highly secure fingerprint sensor
CONS
Very expensive
Some DAW software is not compatible with MacOS
Wrapping it up
Great! finally, you have reached here and I hope you have been already selected your music editing laptop till yet.
If you have just started out and has a lower budget, you can opt for an Intel Core i5 laptop. The Acer Aspire E 15 could be the best bet under 600 dollars, while if you can spend a bit more then Dell i5577 is a much better option.
For mid-range budget, the Acer Predator Helios 300 is the best choice, even this laptop can handle almost all complex assembly and mixes without any problem. However, if you're looking for something bigger laptop then you might like the Asus VivoBook Pro, it is one of the most popular of 2022.
If you need a touch-enabled laptop for faster and flexible working, the HP Spectre x360 might be a considerable option. It is a 360-degree rotatable laptop as the name suggests, therefore you can use this laptop in many different ways.
Overall, the Gigabyte Aero 15x is my best recommendation for a music-making laptop in 2022, it has everything that you'll need. While for Apple lovers, the latest MacBook Pro with Core i7 is a perfect choice.
Ok, what do you think about these best music editing laptops of 2022, do you have any questions? Let me know in the comment below, I'll back to you shortly.
Thank you very much for reading, have a great day 🙂