A teacher is just like a candle which melts down his / her whole life to sparkling their students' future. Online teaching is the best way to connect with students all over the world. In this technology era, a laptop is probably the best device for this purpose. It doesn't matter whether you're working from home or travel often, it will always be with you.
However, choosing the best laptops for online teaching in 2022 isn't a very complicated process like selecting the best laptops for 3D modeling or music production, but you have to be aware of a few factors. In facts, for online teaching purpose, you don't need to spend thousands of money on your laptop, primarily if you work mostly from home. While if you're looking for a slim and lightweight notebook with longer battery life, then you may need to loosen up your fist. But don't worry, in this post, I have gathered almost all types of laptops considering different usage style and budgets.
Before I take you to my laptop recommendations, let's discuss the essential features first, it will help us in making a better decision. If you're in a hurry then you are welcome to skip this section, click here to jump the laptop's comparison table.
So, let's get started!
Best Laptops for Online Teachers in 2022 – Buyer's Guide
As always, it would be best to talk about the processor. It can change the whole story.
So, which processor's laptop would be the best for teaching online?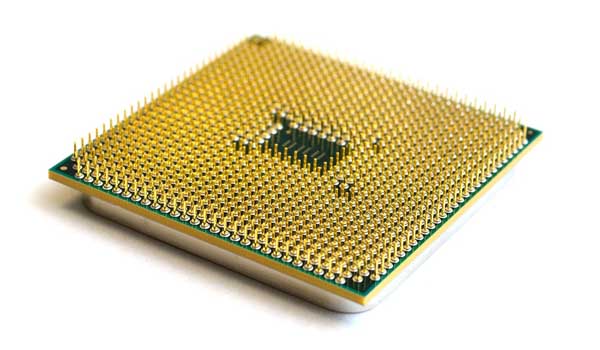 As I also said above, online teaching doesn't have any rigorous requirements and we don't need to establish a powerhouse for this purpose. However, I won't suggest a Pentium or Celeron processor. Even unless you have a very tight budget you should avoid Intel Core i3 series as well. An Intel Core i5 processor is recommended, it will provide a seamless working experience. Moreover, make sure the processor is from the U product line because they specially designed for consuming low power. While the H product line processors are ideal for gamers or for those who have intense processing requirements such as programming, 3D modeling or music production.
Most of the virtual classroom software such as Electa Live or WizIQ does support the web-based operation, therefore besides of a good processor, you'll need to think about the memory size, especially if you're a Chrome user.
But how much memory would be ideal for the best laptop to run virtual classrooms software?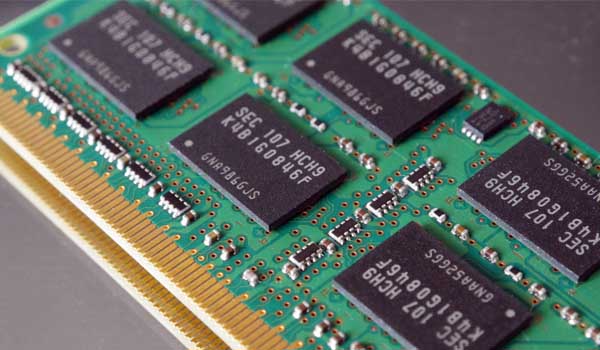 Computer memory is evenly important as a processor because it stores the data/instructions and makes it available for the processor at a very faster speed. This way, the computer processor works efficiently, especially multitasking becomes easier. But also keep in mind, having an excessive amount of memory won't make your computer skyrocket, it should be slightly higher than our requirements. Ok, I have to address it, I would suggest 8GB RAM for the best laptop for taking virtual classes. But it doesn't mean, a laptop with 4GB won't work, it can work but it might take some hiccup if anyhow it'll out of memory due to other programs or any background process.
Long story short, grab a laptop with 8GB memory. If you're choosing a 4GB memory due to any reason make sure it should be upgradable. Most of the slimmest and compact laptop doesn't support memory and storage (in case embedded storage) upgrade, I think it worth mentioning here.
A good quality camera and microphones
Yes, it is another important requirement for online teaching because you'll be doing video streaming along with the audio. Therefore, the camera and microphone quality plays an important role here. Good news, nowadays most of the laptop comes with decent quality cameras and microphones, therefore you don't need to worry about that. If you have a stable setup, you can choose even high-quality webcam and microphone, which will give you even a rich video streaming experience.
Here are my recommendations for the best webcam and microphones.
Longer battery life
However, if you work from home, the battery life isn't a big issue. On the other hand, if you travel often and work on-the-go, you should definitely think about good battery life. As I said about the processor, you should choose the U series, which will consume less power and your laptop's battery will last longer.
There is another problem with while choosing a high capacity battery, it makes the laptop heavier. However, there are lots of lightweight laptops are available which are offering brilliant battery life, but you have to pay an expensive price for them.
Try to get a laptop with 6+ hours of battery life. It will easily last for a whole day teaching sessions. There are many laptops in this post which has 8+ battery life, so you don't need to worry about that.
Best Laptops for Virtual Classes Software in 2022 – Reviews
 1. Acer Aspire E 15 (Most Affordable Option)
5.27 lbs | i3-8130U @3.4GHz | 6 GB | 1 TB HDD | 15.6-inch | 1920 x 1080 | 13.5-hours | Windows 10 Home
I don't know that you heard about the Aspire series or not, but I want to tell you, it is one of the most popular laptop series from the Acer which is offering great features at the most aggressive price. I have listed the core i3 variant of this laptop here, which could be a great choice if you want to use your laptop only for online teaching purpose. While for some powerful tasks or with multitasking it can surrender as well. In this case, the Intel Core i5 variant would be the best choice, because along with a powerful processor, you'll also get a dedicated GPU and extra RAM.
As you know, this version which I am talking about his coming with an Intel Core i3 processor. Actually, it's a U series processor (i3-8130U @3.4GHz) which is quite energy efficient and can deliver a good performance. If you'll go with the I5 variant then you'll also see a U series processor (i5-8250U @3.4 GHz). The point is, the battery life of both models is quite good. The core i3 variant can last up to 13.5 hours, while the i5 variant has around 15 hours of battery life with a single charge.
When we talk about the display, both model is offering the same IPS panel with full HD resolution, which is just great for a 15.6-inch laptop. It can deliver an amazing picture quality with great sharpness and wide view angles. On the top side of the screen, there is a standard webcam is given which is just ok for streaming yourself during teaching sessions. If you are more concerned about your video streaming quality, you can purchase a high-quality webcam and microphone, at the end of this post I have listed some top quality webcam and microphone you can also check them out if you're interested.
For this budget price, you can't expect the premium features from this laptop such as lightweight body or slim and compact design. However, it won't disappoint you in the performance department.
As you know now, due to the heavy body this laptop isn't suitable for on-the-go users, this statement fits well for the Intel Core i5 variant as well. However, if you have a stable setup this laptop could be a wonderful choice for you without spending an awful amount of money.
Overall, the Acer Aspire is one of the most affordable laptops for the virtual classroom in 2022, which is offering some amazing features such as long battery life, gorgeous display, and good performance.
If you can stretch your budget a little bit, I would like to suggest Intel Core i5 version over i3 because you will be able to use it for some other tasks as well, and won't face any lag or freezing issue even with multitasking.
PROS
Amazing full HD display with IPS panel
Good performance for the cheaper price
Longer battery life
Latest USB Type-C ports available
CONS
The hefty and thick body; not ideal for carrying all day
 2. HP 14-CF0014DX (Portable Laptop for Budget Price)
3.15 lbs | i3-7100U @2.4GHz | 8 GB | 128 GB SSD | 14-inch | 1366 x 768 | 5.2-hours | Windows 10 Home
My previous laptop Acer Aspire is a good choice without any doubt, but as you know it is quite heavy and thick, therefore it won't be ideal for carrying all day. On the other hand, the HP 14-CF0014DX laptop is offering a portable and lightweight body along with good performance. It is also a budget laptop, so keep in mind if you do multitasking often then you should opt for a better processor.
First of all, this HP laptop is offering a 14-inch IPS screen with HD resolution, which can deliver vivid image quality with wide view angles.
As I also said above, it is a budget laptop which is powered by Intel Core i3 processor, therefore the performance might be a bit limited. But unlike the Acer Aspire you're getting some extra RAM and SSD storage, which makes it a better candidate.
Aesthetically, this HP laptop looks a far better than my previous laptop, it is offering two-sided thin bezels, stunning sleek body with professional clutter-free design. For your online conferencing needs, it is equipped with a standard webcam along with a microphone on the top middle of the screen, which is ok for taking virtual classes.
Despite having a portable body, this laptop doesn't lack any crucial ports. On the right side, it has two USB 3.0 ports, HDMI, LAN, and a headphone jack, and left side it is offering the latest USB Type-C port, which is really appreciable for a budget laptop.
There is only one thing that I don't like about this laptop; battery life, it can only last up to 5.2 hours with a single charge. So, keep in mind before purchasing, however, it is still not a bad deal
PROS
Gorgeous design with a compact and lightweight body
Acceptable performance for the price
Latest USB Type-C port is available
SSD storage for faster performance
CONS
Not ideal for heavy tasks
Battery life isn't great
 3. Lenovo V330 (Another Reliable Option for Budget Price)
2.65 lbs | i5-7200U @3.1Ghz | 8 GB | 256 GB SSD | 15.6-inch | 1920 x 1080 | 6-hours | Windows 10 Pro
Lenovo is one of the most trusted brand names in the computer and technology industry, their business series laptop, servers, and other IT equipment can be easily seen in many corporate offices. For online teaching, the Lenovo V330 laptop could be a nice choice because of great performance, slim design, vivid display quality, and some security features.
First of all, it is a 15.6-inch laptop which is coming with full HD resolution. Whether you're watching movies or working online it can deliver amazing images. Moreover, with the anti-glare and LED-backlit technology, the image will be even great and can be seen in bright lighting. Actually, if you work outside often then this feature comes in handy.
Design-wise, the Lenovo V330 looks very clean and professional, it supports 180-degree rotation which is the most common for Lenovo laptops. Unlike previous laptops, you're getting a fingerprint reader along with TPM (trusted platform module) firmware and APS (active protection system) which allows logging into your device and web application in a more secure way and makes your device very secure. Moreover, it has a privacy webcam which won't let access your webcam by any application unless you want it.
Out of the box, the Lenovo V330 is coming with 2x USB Type-C, 2x USB 3.0, HDMI, VGA, LAN, and headphone jack, which won't let you feel the deficiency of connectivity options. You can connect your external storage or display without any problem.
Ohh! I forgot to discuss about the hardware configuration. This Lenovo laptop is powered by an Intel Core i5 U series processor, which doesn't only provide good performance but also consume less battery. Moreover, it has 8GB of memory and 256GB SSD storage, therefore the booting and application launching time will be very short. Also, it will allow doing moderate multitasking with ease. Overall, you can do way more than just running virtual classroom software.
After spending a few more bucks then HP laptop, the Lenovo V330 becomes a solid candidate for online teaching laptop in 2022, which is offering many great features with advanced security and better performance.
PROS
Good performance with Intel Core i5 processor and SSD storage
Very professional and clean looking design with a lightweight and slim body
Advanced security with TPM chip, APS, fingerprint reader, and privacy webcam
Extensive connectivity options including VGA, HDMI, USB Type-C ports
180-degree rotatable full HP IPS display with anti-glare technology
CONS
Battery life could have been better
 4. ASUS VivoBook (Solid Option for Mid-Range)
3.7 lbs | i5-8250U @3.4GHz | 8 GB | 128 GB SSD + 1 TB HDD | 15.6-inch | 1920 x 1080 | 4-hours | Win10
Having a slightly better performance and appealing design than Lenovo V330 the Asus VivoBook worth mentioning here. Actually, it's a quite popular laptop which has been gained a significant reputation among many users. It is one of the most cost-efficient laptops which is offering many great features and could be a solid option for online teaching.
First of all, the laptop is very thin and lightweight, therefore it can be easily carried everywhere. Moreover, with the NanoEdge bezel (80% screen-to-body ratio), it provides an immersive working experience.
Performance-wise, the Asus VivoBook is slightly better than Lenovo V330 as I also said above. This laptop is equipped with the Intel Core i5-8250U processor and offering 8GB of memory along with 128GB SSD + 1TB storage combination. Overall, you won't face any lag during your work.
If we talk about the video streaming quality, you're getting a standard webcam with dual microphone setup. You can also work without an additional microphone or webcam, it can deliver an acceptable image quality during your teaching.
The Asus VivoBook is coming with a full HD 15.6-inch display, which is an IPS panel. Moreover, with the Asus Tru3Life video technology optimization and Eye-care technology, you will get a great visual experience.
Because of something better performance, the processor tends to consume a bit extra battery power and it can be seen in this laptop. According to the manufacturer, the Asus VivoBook has around 5 hours of battery life, which is an average for a 15-inch laptop.
The Asus VivoBook is a lightweight and stylish laptop which is offering powerful performance and latest features at an amazing price.
For this mid-range price, there is a very popular 2-in-1 laptop is available nowadays, its name is Lenovo Yoga 730, it has almost the same performance (both has same Intel Core i5-8250U processor) as the Asus VivoBook but you're getting a convertible design which provides a flexible user experience. Moreover, Lenovo Yoga has something better battery life as well.
PROS
Good performance
Gorgeous design with the narrow bezel and slim body
Latest USB Type-C port and fingerprint sensor
Crisp and stunning visuals with full HD resolution and Asus Tru2Life technology
CONS
 5. LG Gram 15 (Overall Best Choice for Windows)
2.4 lbs | i5-8250U @3.4GHz | 8 GB | 256 GB | 15-inch | 1920 x 1080 | 19.5-hours | Windows 10 Home
Whether you're looking for a lightweight, high performance, thin design, powerful performance or longer battery life, the LG Gram 15 laptop is a perfect choice. Seriously, this laptop is incredible thinner, lightweight and offering the longest battery life, which is very convenient for taking anywhere.
Like my previous laptop, you're also getting the Intel Core i5 8250U processor, which is just sufficient for online teaching work. Actually, it's a quad-core processor which has 3.4GHz of clock speed, therefore it is just sufficient for doing multitasking as well. If you want more powerful performance, the LG has launched its latest 2020 version which is coming with the Intel Core i7 processor, you can also check it out.
There is another great thing about this LG Gram, it is available in different sizes and configurations. If you find 15-inch size bigger you can go for 14-inch variant or even 13-inch variant. While if you need an even bigger display, its 17-inch version is available, which is also very lightweight and offering the longest battery life.
As you know it's a quite lightweight and thinner laptop, but it doesn't mean it is vulnerable. You'll surprise to know, this laptop has passed the seven industry-standard test to prove the military-grade durability. The whole credit goes to its full carbon magnesium metal body, which is remarkably lightweight despite having solid durability.
The LG Gram is offering a wide range of connectivity options which included USB 3.0, HMID, headphone jack, and USB Type-C. Especially the USB Type-C is very important here, which support 4K display output, storage connectivity along with charging.
Additionally, some latest features such as the backlit keyboard, fingerprint reader are also available. Which will make your work even more convenient.
Overall, the LG Gram is probably the perfect Windows laptop for online teaching in 2022 which is offering the longest battery life, thinnest body, stunning design, powerful performance, and different versions availability
PROS
Most compact and lightweight design
Beautiful full HD display with narrow bezels
Powerful performance
Backlit keyboard and fingerprint sensor is available
USB Type-C port available with display 4K display output capability and high-speed data transfer
CONS
 6. Apple MacBook Air (Overall Best Choice)
2.75 lbs | i5-8210Y @3.6GHz | UHD 617 | 8 GB | 256 GB SSD | 13.3-inch | 2560×1600 | 12 hours | Mac OS X 10.14.1
While considering the portability and lightweight requirement for the teacher the MacBook Air is the perfect option in Apple's product lineup. Whether it's about durability, high-quality video streaming, display quality, faster performance or battery life, this laptop is just amazing in every aspect.
The MacBook Air 13 which I have listed here is the latest version, if you have a strict budget you can also go for its previous version which is still a great choice in 2022.
Finally, this year the MacBook Air is available with Apple's most popular Retina display, which is well-known for delivering the highest quality colors and accuracy. Moreover, with the high-quality webcam (FaceTime HD Camera), microphone, and latest connectivity hardware, you won't face any issue with video streaming.
Under the hood, the latest MacBook Air is loaded with Intel 8th Gen Core i5 processor, 8GB memory (also available in 16GB). While the storage capacity is available up to 1.5TB SSD. These specs and pretty enough for online teaching, even you can do multitasking like a butter.
When we talk about the design, the latest MacBook Air probably the best. It is offering the thinnest aluminum body with the highest durability. Additionally, the higher screen to body ratio makes it even more portable, therefore it can be easily carried anywhere.
This year there are many improvements has been done in the MacBook Air, such as the Retina display implementation, enhanced sound quality, better performance, higher security, longer battery life, and versatile connectivity.
Yes, the MacBook Air is equipped with the latest ThunderBolt 3 port, this single port can be used for charging, display output, connecting external storage, and devices. If you have connected an external monitor with this port, you won't need to connect an extra cable for charging.
Overall, the latest MacBook Air is the best laptop for online teaching in 2022, which has everything that you'll need.
PROS
The best quality Retina display
Amazing video streaming with FaceTime HD Webcam and high-quality microphone
The latest Intel Core i5 processor with the SSD storage ensures seamless performance
Top-level security features
Most compact, durable, beautiful, and lightweight body
Long battery life
CONS
Wrapping it up
For online teaching, you don't need a super high-speed laptop as I also said above. However, I won't suggest an Intel Core i3 laptop unless you have a very strict budget. The Acer Aspire E 15 and HP 14-CF0014DX both laptops are very budget friendly, you can check them out if you don't want to spend extra. The Acer Aspire is something powerful laptop with higher weight and longer battery life, while HP is offering portability with a clean design.
After spending a bit more, the Lenovo V330 could be a solid option with Intel Core i5 processor and great security options. The Asus VivoBook is another most popular option for this price range which is offering even better performance with many great features, therefore it could be also a considerable option for online teaching.
Finally, the LG Gram laptop is my top recommendation in the Windows laptop, it has everything that any teacher will need, whether it's about portability, battery life, performance, display colors, camera quality or durability. On the other hand, when it comes to Apple devices, for teachers I would like to recommend the latest Apple MacBook Air, it is the most viable choice ever.
Thanks for reading, leave a comment below if you have any questions.