Pro tools is one of the most popular software for music recording/production, but it needs the right machine to work it properly and efficiently. Especially if you are plugin maniac like me then it could be extremely hardware demanding.  Around the web, many are recommending to build a dedicated PC to even run Pro Tools, but it is not simply true.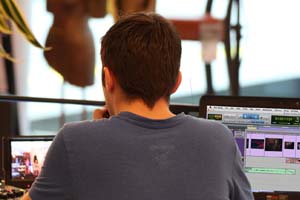 Best Laptops for Pro Tools
Yes, in a studio – a dedicated PC/Mac with a powerful set of hardware will be beneficial to play with your CPU-intensive plugins on a low buffer and it will last longer. But, nowadays underestimating the laptops is not fair – because laptops have almost blurred the line between desktop and themselves, in terms of performance. And they are becoming better and better continuously.
But they are expensive. What are your expectations for spending on a good music production laptop: $1,500 or more? Do you know, you don't need to spend as much to get a good laptop to run Pro Tools, and also, I have listed many budget laptops for you. However, for getting the best laptops for Pro Tools you might need to go above that budget.
In this post, I'll break down all requirements for the best laptops for Pro Tools with a thumb of rule, and I'll finish this article with my top recommendations.
Here is my personal recommendation for the best Pro Tools laptop, if you are in the hurry you can check this out.
So, let's get started!
So, what are we looking for?
First, we'll start with the official minimum system requirements for the Pro Tools:
• Processor: Intel Core i5
• Memory: 16GB (32 GB or more recommended)
• Storage: 15 GB
• Ports: USB
Keep in mind these requirements were released for a desktop PC. While PC desktop processors are much powerful as compared to the Laptop's processor. Most of the cases Desktop i5 ~= Laptop i7 (and sometimes even worse), resulting we need to look for the i7 series processor. Also, you can see the recommended RAM size is 32 GB, however, storage and ports are irrelevant requirements.
Unfortunately, there is not much information on the Avid website which defines the great pc for Pro Tools. And, this is the most common problem with the requirement sheets, you can't able to determine – how the system should scale and where to save money on components.
To address this, I'm going to show you my personal requirement for the best Pro Tools laptop step-by-step.
Major requirements for a Pro Tools laptop
I'll start with the most crucial requirements for Pro Tools. If you'll invest in these areas, they'll definitely reward you for years and will save your time as well.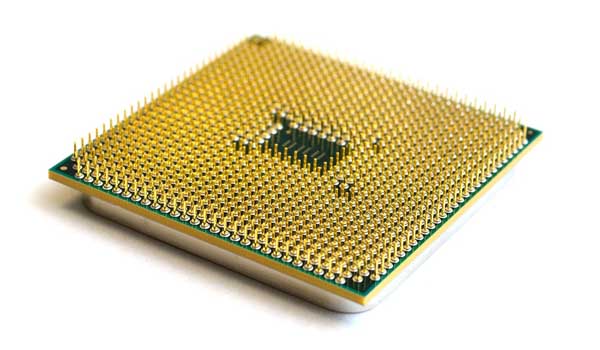 As you know a processor play a very important role in these types of task. But here is a twist, for Pro Tools a single Core performance is much important than having multiple core/threads. Because "sharing" of audio chains is not possible between the CPU cores. In other words, the longer sample/synth will put more work on the single core of CPU.
Currently, I am doing mix with a laptop that has an Intel Core i7-3630QM processor, which can be compared to the recent i7-6500U and i7-7500U. it is working just well despite two years later. On the other hand, it also has some limitations especially at the end of the mastering chain cause a higher load on the processor and that's where I have to start turning off oversampling and decrease quality settings, which is not ideal.
Recommended Intel Core i7 Processors for Pro Tools.
5950U, 8760HQ, 8650U, 7700HQ – Each of these processors offers 4 cores. They offer such a great performance that will worth every penny. These processors are work good in most of the cases, there are only a few circumstances in which you should need to go above that.
7567U,7920HQ,7820HK, 8750H,8700K – Unlike above all processor, these processors have a high base frequency (has a great single core performance) that makes them more powerful for longer plugin chains.
The choice depends on your requirement – how heavy is your mastering chains, how heavy are your send chains and how many plugins you tend to use? If your answer is something on the heavier side then you should definitely need to pick a high processor above 3.5GHz or more is better. While if you are a light user then our first processor list is pretty sufficient for you.
But, remember processor upgrade is rare in the laptop, so think twice before choosing your best Pro Tools laptop. Going with something higher always is a nice and future-proof idea. Because there are always new plugins and software update are taking place continuously, this makes the program heavier and the processor has to go through this every time.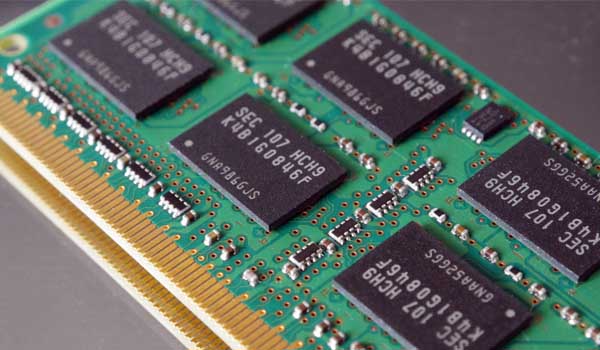 As I said, going with the higher specification is always on the safer side. Here is another example: previous year, the minimum requirement for the Avid's Pro Tools was only 8 GB of RAM, but now you can see it has been increased to the 16 GB due to the new features and plugin of the software.
Probably, you have also seen some outdated articles (they have still 8 GB of RAM as a recommendation), which is totally not suitable for nowadays. Yes, you got it right! this article has been geared for the latest best laptops for Pro Tools 2022.
Unless you aren't on the tight budget, I don't recommend to go with 16 GB of RAM. There is nothing special to know about it, don't get puzzled in the DDR3 or DDR4 game – they have almost the same performance. I mean, DDR4 has some great frequency, but due to latency this advantage is not quite effective – you might not get a too much noticeable difference.
But the real question is – do I need to go with 32 GB of RAM?
Absolutely, you need to go above the 16 GB of RAM, because the time has been gone when your Pro Tools was work with 8 GB of RAM easily. Nowadays the 16 GB RAM is minimum required, and if you are an advanced user (uses a lot of plugins and do multitasking) then the 16GB RAM could also lay down arms. However, there is another option between the 16 GB and 32 GB RAM but I would like to recommend to go with 32 GB to makes your setup future-proof and reliable.
If you are a light user or really on the tight budget then 16 GB is the lowest option for you that can run Pro Tools properly.
Faster and a Lot of Storage
Undoubtedly, we'll need an SSD (Solid State Drive) for Operating System, Pro Tools software and VSTs.
But the real question is that, do we need an HDD? Oh! what is this question? You already know more than me. It all depends on your requirements – how large your sample library is?
300GB already needs to be reserved for the OS along with software and VSTs. It means an SSD under 500GB can't handle all solely, it'll need an assistance of regular HDD.
There is a data storage virtualization technology which can improve the whole storage speed and reliability tremendously – it is called RAID. We could start a whole new topic on RAID setup, but it is not required in most of the cases.
I want you to keep these points in your mind.
• If you have any doubt – ensure the laptop has least 2 storage slots/bays.
• Prefer SSDs over M.2 – it can marginally addon some performance when loading large samples.
Audio Interface and Display Output Ports
There are many connections you'll need to connect your audio interfaces, basic peripherals, and external displays. However, basic peripheral depends on the available USB ports, and you can also easily get more than one USB 3.0 in any modern laptop. Also, it can save your lot of precious time while working with USB sticks or external drives.
Nowadays, most of the audio interface blended with USB. The appreciable ubiquity of USB ports pushed manufacturers to restructure their hardware to adopt USB connections, but it works totally different from its main opponent, which is FireWire. Actually, USB sends the data in the packet form while FireWire/ Thunderbolt can send data in the stream-like form. You may be wondering what is the purpose of discussing these technical terms. The essence of the story is – the USB and Thunderbolt/FireWire have different data transfer method, so they can't be interchangeable.
That's why the best laptops for Pro Tools should have a Thunderbolt port – which is backward compatible with FireWire (through an adapter) and a lot of USB ports. Luckily, the latest USB 3.1 Type-C standard has solved this problem by adopting the streaming which essentially makes it a Thunderbolt or FireWire port.
Again, in short:
• USB 3.1 Type-C – Great
• ThunderBolt – Good
• USB 3.0 – OK
There are mainly four types of display ports – VGA (D-Sub), DVI, HDMI, DisplayPort. The first two ports, you'll rarely find in any modern laptops due to their size, and they are not recommended also unless you're not working with old projectors. The most relevant connections are DisplayPort and HDMI, which is mostly found in the latest displays.
DisplayPort is always preferable over the HDMI port in almost every aspect – it can deliver a higher refresh rate and higher resolutions. However, 60Hz is enough for non-visual work, the latest HDMI or single DisplayPort can be used for connecting multiple displays.
What's more, as we discussed above the ThunderBolt port, its latest version is the revolution for the connectivity. A ThunderBolt 3 port is not only capable to transfer the data with faster speed but also it can be used to connect 2x 4K displays. So, if you are getting a laptop with ThunderBolt 3 port that'll best.
So, let's clear things up with this table:
| | | | |
| --- | --- | --- | --- |
|   | Ports | Connect Up to | Found in |
| Minimum     | HDMI | 1 small/large display | Almost in any new laptop |
| Good | DisplayPort and HDMI | 1 large and 1 small display     | High-end 15-inch and mid-range 17-inch laptops |
| Best   | DisplayPort HDMI 2.0         | 2 large display      | High-end 15-inch and 17-inch laptops |

ThunderBolt 3 is an additional port which can be found with the DisplayPort and HDMI. Because it is not only the display transmitting port, it can be used for multiple purposes. If you are getting one, you're lucky.
Minor requirements for a Pro Tools laptop
There is no need for a dedicated GPU for the Pro Tools, so it becomes the totally optional requirement. But, if you tend to do working with visuals or enjoy playing games sometimes, then it might be a crucial one for you.

But if you are sure you won't need any dedicated GPU – just skip that. Without a dedicated graphics laptop, there are some advantages too – the laptop becomes more silent (there is no need for an extra fan for GPU cooling) and provides better battery runtime.
For powerful and high-performance laptop, a longer battery life can't be expected, and in the case of Pro Tools, you can't do as well. When you'll be producing some melodies or chopping some samples, Pro Tools will quickly suck out the whole battery.
However, a good battery life can juice up a Pro Tools laptop around 3-4 hours, which is good and could be useful when traveling. But it shouldn't be the main way to working with music and that's why it became less important requirements as compared to the SSD, RAM, and Processor.
Table of Best Laptops for Pro Tools in 2022
5.95 lbs
i7-7700HQ 3.80 GHz
16GB
256 GB SSD
2.98 lbs
i7-8550U 4.00 GHz
16GB
512GB SSD
5 lbs
i7-8750H 4.10 GHz
32GB
512 NVMe
6 lbs
i7-7700HQ 3.80 GHz
32GB
1TB NVMe
4.2 lbs
i7-8650U 4.20 GHz
16GB
1TB NVMe
4.03 lb
i7-8850H 4.3GHz
16GB
512GB SSD
10.35 lbs
i7-8750H 4.10 GHz
32GB
2x PCIe 500GB SSD (RAID 0) + 1TB
Best Laptops for Pro Tools Reviews
1. Acer Predator Helios 300 (Budget Laptop for Pro Tools)
5.95 lbs | i7-7700HQ @3.80 GHz | GTX 1060 | 16GB | 256 GB SSD | 15.6-inch  1920 x 1080 | 7-hours | Win10  
The Acer Predator Helios 300 is the most affordable and ideal laptop for running Pro Tools. However, there are some refurbished laptops are available, they could cost even less, I am not talking about them. If you go for a standard laptop having at least 16GB of ram with SSD then you'll rarely find a better laptop than the Helios 300.
Firstly, it has an Intel Core i7-7700HQ processor; this is a quad-core processor and can provide up to 3.80 GHz of clock rate. Also, it has sufficient 16GB of memory to run your Pro Tools properly.
There are also some obnoxious things about this laptop – due to solid construction it is something heavier, offers only 256GB of SSD drive and average battery life. However, this storage is sufficient for OS and Pro Tools installation but for your sample library, you need something larger.
Good news, under the hood this laptop offers an extra slot for HDD and you can upgrade it easily yourself by purchasing a budget HDD. Trust me, it'll definitely be proved as an affordable and good music production setup.
If you don't use a significant number of plugins then there are only a few chances in which you'll need to go above this laptop.
For connectivity concern, you're getting a USB (3.1) Type-C support here along with all standard ports – 1x USB 3.0, 2x USB 2.0, HDMI 2.0, Ethernet and Headphone/Speaker/Line-out Jack.
Because it is a gaming laptop also, so it comes with a dedicated GTX1060 graphics card. It is not so important though, but if you play games and run some graphics-intensive task, then it is really icing on the cake.
When considering the price, this 15.6-inch full HD laptop offers more features than our expectation. And it could be a valid reason behind becoming this laptop best-seller on Amazon for a long time.
As I said, this laptop is heavier due to its solid metal construction, it could be uncomfortable to carry indeed. But, on the other hand, it offers commendable durability and performance.
Overall, the Acer Predator Helios 300 is the best entry-level laptop for Pro Tools, that'll allow you to do some graphic-intensive work with ease. 
This laptop could be the best bat for you if you don't want to spend much on your Pro Tools laptop.
2. Razer Blade Stealth 13.3 (Portability with Great Performance)
2.98 lbs | i7-8550U @4.00 GHz | UHD 620 | 16 GB | 512GB SSD | 13.3-inch touch 3200 x 1800 | 10-hours | Win10
In facts, heavier laptops work great with a stable setup while they are not ideal for traveling.  And, the next laptop is all about that, it is the most portable and lightweight laptop of our list having only 2.98 lbs. I am talking about the Razer Blade Stealth; this company is well known for providing high-quality gaming laptop and smartphones.
The Razer Blade Stealth provides a 13.3-inch QHD+ touch display (3200 x 1800), which is very bright, and support wide view angles.
Despite great portability it also offers a brilliant performance – Intel Core i7-8550U processor, 16 GB of RAM and 512 GB of storage space are the ideal combination to run Pro Tools software without any hassle. Here, I want to tell you the I-8550U is a great processor which can be clocked up to 4.0 GHz and at the same time, it consumes less power. That' why this laptop still has a good battery life despite high performance. 
The best thing about this laptop is – there is a ThunderBolt 3 port is equipped, which is a universal port that allows using for multiple purposes, you can also charge your laptop simultaneously connecting to the external monitor. Moreover, you'll also get some more ports – HDMI 2.0, 2x USB3.0 and 3.5mm headphone/microphone combo.
It also comes with a customizable backlit keyboard, and you can change among the 16.8 billion colors according to your preference.
But keep in mind, this is a slim laptop and you can't add an extra storage drive to it. You might need to use some external storage drive to manage your big sample library.
If you are looking for a powerful and portable laptop for Pro Tools, the Razer Blade Stealth could be an ideal choice. 
However, if you are looking for inbuilt big storage options, then you won't able denied this Custom upgraded HP laptop deal. Which offers the exact same processor with extended memory and storage. In facts, if you want to get these specs in a standard laptop, you'll need to spend way more dollars.
3. OMEN by HP (Desktop Replacement Laptop for Pro Tools)
5 lbs | i7-8750H @4.10 GHz | GTX 107 | 32 GB | 512 NVMe | 15.6-inch 1920 x 1080 | 5-hours | Win10 Home 
If you can spend above $1,500 dollars on your Pro Tools laptop then HP OMEN definitely requires your attention. What is special about this laptop? let's find out!
First of all, it has an i7-8750H processor which is far better than our previous laptop in terms of performance (i7-8550U), because there is an enhancement in the clock rate and cache size as well. As we discussed earlier, the higher clock rate for the base core is always beneficial for Pro Tools software rather than the multi-core processor. Moreover, you'll also be getting the large 32 GB of memory, which is very useful for working with longer samples in Pro Tools along with multitasking capability.
The only thing that hurt me is lack of storage capacity. You are getting only 512GB NVMe SSD, however, it is quite faster but we need more storage also.
The good news, HP has made it simple, you can easily upgrade HDD, SSD or RAM by yourself with removing the single panel. If you'll put an SSD like Crucial MX500 2TB, I bet you this is going to become your ultimate Pro Tools setup for sure.
When we talk about the connectivity options, this laptop has a wide range of them. The input/output ports that you'll be getting – 1x USB 3.1 (Type-C), 3x USB 3.1, 1x HDMI 2.0, 1x mini DisplayPort, 1x RJ45, 1x microphone/headphone combo jack, and 1x media card reader. Overall, this is a desktop replacement laptop for Pro Tools. 
There's more, this powerful laptop comes with GTX 1070 dedicated GPU which has 8GB of vRAM and capable to run top-notch graphics games and handle the critical graphics-intensive task without any hassle. 
Overall, the HP Omen if a complete desktop replacement material for running Pro Tools software, because you are getting faster performance processor, large memory capacity, great graphics processing and a wide range of connectivity options. Moreover, this machine is also available in 17-inch and some different specification variants, you can customize according to your need before purchasing.
If you are looking for the most powerful laptop under $2,000 for Pro Tools, then trust me the HP OMEN is a solid piece of equipment but it just needs a tweak of a storage upgrade. And after that, this dreaded beast can handle your longest sample of the largest library with ease.
4. Microsoft Surface Book 2 (Great Battery Life despite Great Performance)
4.2 lbs | i7-8650U @4.20 GHz | GTX 1060 | 16 GB | 1TB NVMe | 15-inch Touch 3260×2160 | 17-hours | Win10 Pro  
As we said in terms of RAM recommendation, more than 16GB RAM is essential for a Best Pro Tools laptop. That's why the Microsoft Surface Book 2 has earned only a runner-up badge. However, if we accept its memory size, then it could perform far better than our best laptop for Pro Tools (Dell XPS 15 9560). How?
The Microsoft Surface Book 2 has an Intel i7-8650U processor which is better clock rate of 4.20 GHz than the Dell laptop. Moreover, it has the latest version GTX 1060 dedicated graphics chip which offers 2 GB of extra vRAM.
The battery life is almost beyond expectation from all laptop, it can last up to 17 hours on video playback.
As you know, Surface Books are popular for their detachable design, you can use them as a tablet, this also makes them very convenient to carry and use.
As I said above, the lack of memory size for Pro Tools is the only reason to put this laptop on the runner-up otherwise it offers more feature than the Dell XPS 15. Also, if you'll ever want to upgrade the memory in the future it is not possible, and this is the main problem with the portable laptops.
Overall, Microsoft Surface Book 2 is also a great laptop for Pro Tools which offers more features than our Dell XPS 15 laptop except for the memory.
In facts, the Pro Tools software works seamlessly with 16GB of RAM and this laptop could be the best choice. But it is not as much future proof as the Dell XPS 15 9560 and has expensive too.
5. Dell XPS 15 9560 (Overall Best Windows Laptop for Pro Tools)
6 lbs | i7-7700HQ @3.80 GHz | GTX 1050 | 32 GB | 1TB NVMe | 15.6-inch touch 3840 x 2160 | 8-hours 50-min | Win10 Home
This is what I was talking about – in this laptop, you'll get all sufficient features that are required to work with Pro Tools greatly. The Dell XPS 15 9560 is probably one of the best laptops for Pro Tools on the current market which offers maximum features whether we talk about performance, storage, memory, display or even battery life.
The Dell XPS 15 9560 is a 15-inch laptop which is having a 4K resolution, ensure a great quality color and brightness. And, the InfinityEdge display design provides immersive usage experience whether you are playing games or sliding the software preset to make awesome music. Also, this is a touchscreen laptop which allows working even faster with music software.
In terms of performance, it is powered by Intel Core i7-7700HQ processor which is quad-core processor provides 6M cache and 3.8 GHz of clock speed.
However, these extra cores don't have much use in case of Pro Tools, but if you do multitask often then it will work comparatively faster. The 32 GB of high capacity memory is just perfect that'll offer a decent performance during our music production. Moreover, this laptop has a 1TB of storage in form of NVMe PCIe SSD, which is amazingly faster than the M.2 SSD.
Because it is the best laptop for Pro Tools, so it can't lack any possible features. So, it also has some gaming capability with its GTX 1050 4GB. However, it is not much as useful for Pro Tools but if you also run some other graphics-heavy software then it will won't let you back.
Additionally, you are getting all standard ports like HDMI, 2x USB 3.0, USB Type-C (3.1) headphone jack along with fingerprint reader.
Overall, the Dell XPS 15 9560 is the best laptop for Pro Tools without any doubt, because it offers a powerful quad-core processor, large 32GB of RAM, fastest 1TB of SSD storage, richest 4K 15.6-inch touch display, and great battery life.
6. Apple MacBook Pro (Overall Best Mac Laptop for Pro Tools)
4.03 lbs | i7-8850H @4.3GHz | Radeon Pro 560X | 16GB | 512GB SSD | 15-inch 2880×1800 | 10-hours | Mac OS X 
Apple's products are the most reliable they could last for years. The Pro Tools software is also compatible with the Mac OS too, and that's why it is very crucial to include at least one Apple's product in this list. The Apple MacBook Pro 15 is the most considerable option for Pro Tools.
There are many MacBook Pro versions are available, the version, that I am talking about it comes with Intel Core i7-8850H processor, 512 GB SSD and 16 GB of memory. Is it the best MacBook Pro if you can spend more than $5,000? Absolutely not! there is a latest Intel Core i9 version has been introduced which has a top performance with 32GB RAM and 4TB of SSD. You can go with that, but you'll rarely able to use its processor and RAM more than 25%. And, what does it mean of additional expenses, and especially this post is not about that.
This MacBook version will work great with the latest Pro Tools version, and according to my knowledge, its memory and storage could be upgraded later if you ever need to. And this process is inexpensive and will definitely save your thousands of dollars.
In terms of connectivity, this MacBook comes with 4x Thunderbolt 3 (USB Type-C) port and those are pretty enough for doing all thing. You can connect many high-resolution monitors, audio equipment and external drives – ThunderBolt 3 is a super universal port. 
If you aware of the Mac OS X taste, I can say that you'll rarely want to go with other OS rather than the Apple products. Because MacBook Pro is the most reliable laptop which provides a top-notch performance. And, the Mac OS X is very easy to use and it is more polished OS also comparatively. 
Finally, the Apple MacBook Pro is also one of the best laptops for Pro Tools which provides top performance, ultimate durability, reliability, and great battery life. 
Purchasing a MacBook is a solid investment and it totally worth it. Many MacBook users want to use them more after using them for more than 5 years. The reliability is the core reason of Apple that makes people crazy.
7. Asus ROG G703GI (Ultimate Solution for ALL)
10.35 lbs | i7-8750H @4.10 GHz | GTX 1080 | 32GB | 2x PCIe 500GB SSD (RAID 0) + 1TB | 17.3-inch 1920 x 1080 | 4-hours 30-min | Win10 Pro     
Nothing is perfect in this world, and this laptop is not also one. But one thing I can say about the Asus Rog G703GI – this is the most powerful laptop of our list or even we can call it a desktop then it won't mind.
If you want to run Pro Tools or want to play the highest quality PC games or even want to do heavy multitasking, trust me it's all a piece of cake for it. Because this laptop is powered by Intel Core i7-8750H processor, 32 GB of RAM, 512 GB PCIe SSD, and Nvidia GTX 1080 GPU. While for storage, there is additionally 1 TB FireCuda drive is also installed.
It is still not enough for you, you can go with its higher variant, which comes with an Intel Core i9-8950HK processor, that provides the ultimate performance as per the current market.
There is a special thing about this laptop storage drive, you are getting a RAID 0 arrangement, and it is also a solid reason behind this laptop's performance.
For connectivity concern, there are a lot of options, DisplayPort, HDMI2.0, USB 3.0, Audio Jack, along with ThunderBolt 3 (USB Type-C) have provided.
As you know now, this laptop has RAID configured and has multiple storage drive. Therefore, it is a way much heavier than our all laptops. If you sum the weight of the HP OMEN and Acer Predator Helios 300 then it will able to become equal to this laptop. I think you won't ever think to take it with you while traveling. At least I won't!
Finally, the Asus ROG G703GI laptop is the ultimate laptop to run Pro Tools, it doesn't matter how large your music library or how big your samples are, it'll never lose the stability.
Also, keep in mind this is a heavier laptop and you can't expect a good battery life as well. If you want to make your stable music production setup, it is the ultimate solution for sure.
Processor with High Clock frequency, more than 16 GB of RAM, and SSD for OS and software installation, these are the core features of the best laptop for Pro Tools.
If you're still confused, that which one to choose, I need to tell you again in short.
First, we'll start from the basic one, the Acer Predator is the first entry-level laptop to run Pro Tools and it also allows to do some graphics-oriented task.
While Razer Blade Stealth is the most portable laptop for Pro Tools, which offers a brilliant performance.
On the other hand, the HP Omen is a desktop replacement laptop which could be a great music production machine.
The Microsoft Surface Book 2 is the only one laptop in our list that offers longer battery life, great usability and amazing performance, but it has only 16 GB of RAM despite expensive price. It could be the best laptop for Pro Tools but it can't due to the lack of memory.
Finally, the Dell XPS 15 9560 is our best Pro Tools laptop which provides all the features that you'll need in the best music production laptop.
Moreover, Apple MacBook Pro 15 is also the best laptop for Pro Tools in Mac. If you have ever used Mac OS X before, then you likely want to go with that.
Ultimately, the Asus ROG G703GI is the heavier and powerful laptop for Pro Tools, that allows anything that you want to do. And, I don't want to say more about this laptop.
What do you think about these music production/recording laptops or you have any question regarding them. Let me know in the comment below, I'll back to you shortly.
Thank you very much!