Every artist needs a good set of tools whether we talk about the carpenter, blacksmith or even artisan leather crafter. And web designer and web developers are no different, they also need a good laptop according to their requirements. Also, requirements are different – if you are a full-stack developer then you need a different laptop compared to those who work on front-end development only.
On the other hand, you'll be doing a lot of graphics work then you need different specs into the laptops. That's why we are here today find the best laptops for web designers and developers.
If you read this entire article then you will find exactly which laptop is the best for you and what you'll need to look into when purchasing one.
If you are in a hurry you can check my best recommendation for the web designers and web developer, however, if you have a different budget and requirement you can continue reading.
So, let's get started.
Which OS is the best – ChromeOS, Linux, Mac OS or Windows?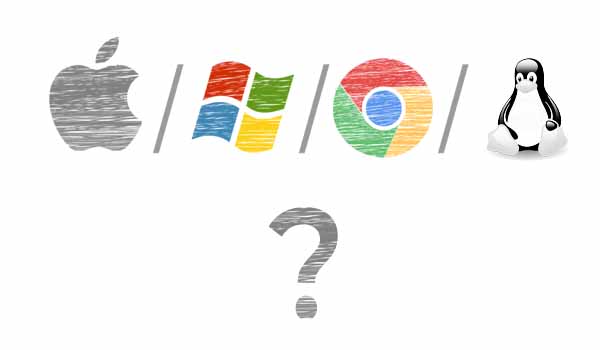 This is the first thing that we need to decide before purchasing the best laptops for web designing and developing.
Nowadays, there are four most commonly used operating systems for web development are Windows, Mac OS, Linux, and Chrome OS. And, these all operating systems are available with a wide variety of laptop with a varying specification, and each of them has their own advantages and disadvantages.
Chrome OS
Chrome OS is a totally different operating system rest of them. It doesn't have a file browser, and it doesn't run applications. Therefore, all web design development work has to be done through browser-run web apps.
If you like to code directly in raw HTML and CSS, and don't like interactive development environments or using code editors, Chrome OS could be a fine choice for you, limited though.
Linux
Linux is arguably the hardest operating system to use available today. Entering command directly to the command line could be daunting and unintuitive for some. Moreover, installing apps, and making changes to the operating system configuration could be more difficult too.
However, despite having a steep learning curve, it is also arguably the most powerful and customizable operating system available today. You can customize it to create a perfect development environment according to your specific exactly needs.
Perhaps, Ubuntu is the most user-friendly and free derivation of Linux which is available for the desktops and mobile devices.
Mac OS X               
Mac OS X is an immensely powerful, easy to use and beautiful looking operating system. It is an excellent choice for web development due to its Unix underpinnings. The built-in terminal provides easy to access tools like virtualization software, git and more.
Apple's Mac OS X is manufactured by other companies and only available for Apple's units, which is very expensive.
Also read: Best programming keyboards reviews and buyer's guide
Windows
Microsoft Windows is the most popular operating system in the world and approximately it is powering 88% computer worldwide according to the recent statistics.
There is still much debate about their different version, which is the best – Windows 7 or Windows 8.1 or Windows 10. In addition to this, many versions of Microsoft Windows like Windows 8 have received a lot of criticism. Yet it is still a great, reliable and sturdy operating system.
The Windows web design and development community is excellent, there are many exclusive programs and tools available for Windows that you won't find elsewhere. Moreover, Windows has a variety of laptops for the different budget that makes it the most flexible operating system among all.
Storage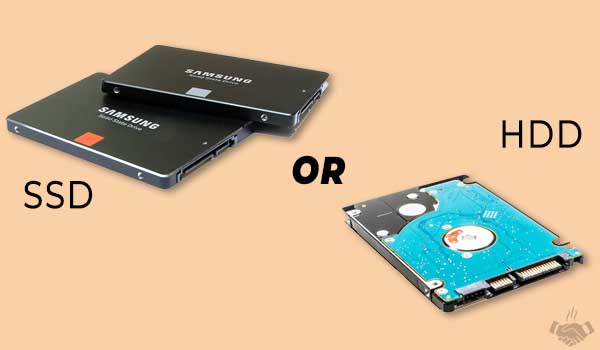 There are two types of storage drives are mostly used in the laptops – SSD and HDD. The Solid-State Drives (SSD) have no moving parts which make them more reliable and faster as compared to the HDDs (Hard Disk Drive); HDDs uses a magnetic head to access the data on the disk. While the HDDs are cheaper and used for the large storage solution, overall the SSDs are preferred for web designers and developers.
This is the most crucial requirement for a web development and designing laptop. Because SSD drives are faster, so they make laptop's booting faster and allows to access application quickly.
If you're planning to be a full-stack developer, then you probably want to use a Linux – means you'll be using a dual boot pc or virtual machine. And, it'll allow you to switch between the operating system, Linux being the choice for back-end work and Windows being the choice for front-end work.
In my opinion, there isn't a need for a large HDD on the side as most development can fit into 250 GB, and this size SSD can be found in the reasonable price. In the case of enterprise websites, you might need for a 512 GB drive due to the raster graphics work.
Overall, grab at least 250 GB of SSD for your development laptop, if possible 512 will be the best.
Check out this forum post to know the advantages and disadvantages of having a dual boot configuration versus a Virtual Box.
Finally, if you're slightly confused between a full stack and front end, a somewhat jocular explanation, though dated, you can check this out here.
Display
It is also a very important requirement for the best laptops for web designers and developers. The picture quality should be optimum in terms of color and contrast because you'll definitely want what you see to be as accurate as you can get. Even if your viewer may not have an accurate visual, but it's still important to show them as original as possible. And it totally depends on the display, means which types of display you have and how much resolution it contains.
Also read: Best monitors for programmers
IPS display provides the widest view angle to avoid color shifting, and the produces the accurate and vivid colors. In terms of resolution, pick a laptop at least with the full HD resolution (1920 x 1080), and if your budget allows then a 4K display can help out in testing websites on high DPI/PPI screens. Once you have the right display, and when you switch between the browser to check your presentation, you'll have a better overall idea of how it'll going to look.
Processor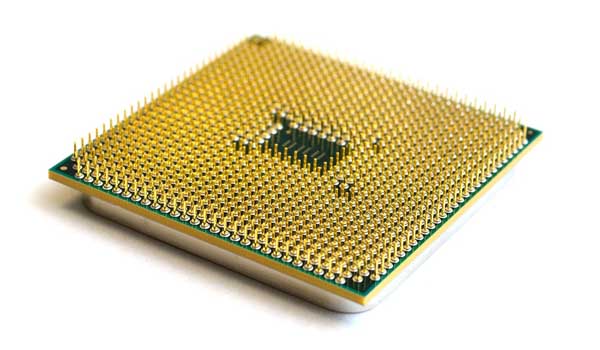 The processor is the heart of laptop and it heavily relies on the RAM and storage to access instruction and data quickly, but the CPU (Central Processing Unit) needs to be enough faster itself to control all things. For this, you'll need an excellent processor with multi-thread, so each thread will handle a task.
In most of the cases, an Intel Core i5 is an ideal choice, if your budget allows even more then that would be the best.
After Intel i5 you can go with any of Intel's i7s series, for example – i7-7500U, i7-8550U, i7-7700HQ, i7-8750H.
Here you have to keep in mind, the Intel's U model processors like i7-7500U or i5-8250U, are more energy efficient compared to the H models. On the other hand, the H model processor provides faster performance but can result in a low battery life. You can read even more about the Intel's numbering on this site.
RAM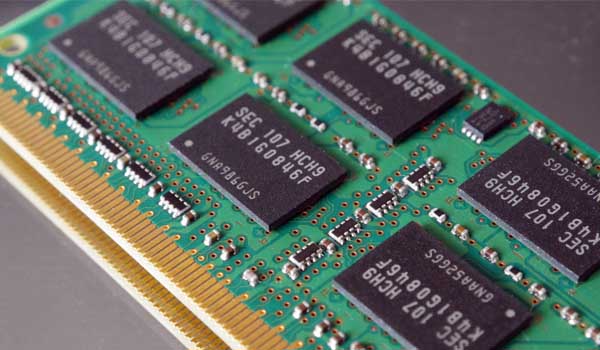 Most of the web designer prefer to open several applications at once. For example – checking code in different browsers to a text editor, or IDE to develop the code, to a graphics program for any visual you want to load, and you'll want to access these quickly without your machine freezing up.
All of that requires memory (RAM), RAM holds all the ready to access data and software instructions that CPU needs to do its job. For the best laptops for web designers and developers needs at least 16 GB of RAM to handle all load. However, if you are mostly doing the coding, you might be thinking that 16 GB is too much, I just want to tell – you can never have too much RAM, especially if you use chrome, it seems that every iteration needs more RAM.
Graphics Cards
You don't need to spend extra on the dedicated graphics card unless you're a hardcore gamer or possibly if you're designing web sites to carry games. It is a matter of your preference and budget, otherwise, any of the integrated Intel graphics of CPU's mentioned above are more than enough for your web design work.
Portability and Backup
If you just need a PC that you'll rarely take with you somewhere, the battery life and weight might not important to you at all.
But, if you tend to do work done everywhere, whether it's a library, coffee shop or a shared co-work space – you'll be grateful for every last drop of battery juice. And, after a long day carrying your laptop around the weight could also be a deal breaker.
Best Laptops Web Designer and Developers – Reviews
 1. ASUS VivoBook (Budget Laptop with Good Performance)
3.7 lbs | i5 8250U | UHD 620 | 8GB | 128GB | SSD+1TB HDD | 15.6″ 1920 x 1080 | 5-hours | Win10  
The Asus VivoBook is an affordable laptop for those web designers and developers who have just started out and don't have a lot of funds to invest. It offers all the recommended features that you need to do – it has a great mid-range Intel i5 8250U processor which is supported by 8GB of memory and 128GB SSD + 1TB of HDD storage. Moreover, 15.6″ IPS display which comes with full HD resolution and provides a commendable image quality.
Despite the 15.6-inch big screen and HDD, it is still not much heavy as other laptops in this range, you can use it all day without even tired. But the battery life slightly disappoints me and which is just average, otherwise, it is a great deal at the budget price range. However, if you'll rarely going to introduce your laptop with the outer world then the battery life might not affect you as much.
Aesthetically, this laptop looks so amazing – it has a narrow bezel, and offer the extensive connectivity options. There are 1 x USB 3.1 (Type-C), 1 x USB 3.0, 2 x USB 2.0, 1 x HDMI and 3.5mm jack are provided, especially the USB Type-C port is my favorite which is a future-proof port that offers fastest transfer speed.
Overall, the Asus VivoBook is an affordable and lightweight laptop for the web designers and developer, which provides good performance, beautiful design, full HD display along with some extra feature like a fingerprint reader, and USB Type-C ports.
The battery life is not as good as other laptops. If you are looking for a better battery life for outdoor use at an affordable price then you need to look at our next laptop, which offers insane battery backup among all laptops in our list.
 2. Acer Aspire E 15 (Affordable and Longest Battery Life)
5.27 lbs | i5-8250U | MX150 | 8GB | 256 GB SSD | 15.6″ 1920 x 1080 | 15-hours | Win10 Home 
As I said above, this laptop has a massive battery backup due to its energy-efficient processor and SSD only combination. It can last up to 15-hours on standard usage, however, on power usage, it is still can provide around 10 hours of backup, which is impressive for a high processing and big screen laptop. Yes! it also has a 15.6″ full HD IPS display, which is ideal for the color sensitive task and provides wide view angles.
This Acer Aspire E 15 comes with Windows 10 Home edition, I would recommend you to upgrade into the Pro version. Here is an article that shows how to upgrade windows 10 home to pro free, if you have any confusion you should check this out.
This laptop has the almost identical specification as previous Asus VivoBook, there are two main points that make them different – first one, it has only 256GB SSD drive (no HDD) and due to the big battery, it is slightly heavier too.
The Acer Aspire E 15 will be a great choice over Asus VivoBook for those who need some extra juice to work longer. However, there is no much difference between the price – both are budget friendly. But it depends on your preference that you need lightweight or longer battery.
 3. Acer Aspire R 15 (Complete Package for the Great Price)
4.74 lbs | i7-7500U | 940MX | 12GB | 256 GB SSD | 15.6 " Touch 1920 x 1080 | 9-hours | win10 home  
The Acer Aspire R 15 is a great 2-in-1 laptop for web designers and developer, this laptop is my favorite because it offers maximum features in the best price.
First of all, it is a convertible laptop, which can be used as a tablet also via flipping around, which can be very useful when working with some design or vector directly on the screen. Moreover, it has a15.6-inch full HD IPS display, that offers the great color accuracy and brightness, and of course! it is a touch display. Despite the big laptop, it has an average weight so you can easily carry it around for a whole day. And, the powerful battery can juice up this laptop for more than 8+ hours, it is very commendable for a touch screen big laptop.
In terms of performance, it is totally worth money product – an Intel i7-7500U processor, 12 GB of RAM and 256 GB of SSD drive are the perfect combination for web developing and designing laptop, that provides seamless performance. Additionally, the Nvidia GeForce 940MX (2GB) dedicated graphics make graphics rendering more convenient, it means you can do some graphics-intensive task like designing, or casual gaming even with more comfort. For enhancing security, it has a fingerprint reader on the edge of the touchpad.
Overall, the Acer Aspire R 15 is a perfect laptop for web designers and developer which offers maximum flexibility to work and offer great performance, beautiful display, decent battery life at the most reasonable price.
As you know it's a 15.6-inch laptop and it is has an average weight. But, it is still bulky as compared to the smaller laptop, and might be uncomfortable for some users. In such a case, you might need to see our next portable laptop suggestion, which has almost the same price (mid-range) like it and offers somewhat identical features.
 4. Lenovo Ideapad 710S (Lightest and Very Powerful)
2.79 lbs | i7-7500U | HD 620 | 8GB | 512 GB SSD | 13.3″ Touch 1920×1080 |  7-hours  | Win10  
As I told you above, this laptop offers the maximum portability (just 2.79 lbs of weight), and you can take it anywhere without any problem. The Lenovo Ideapad 710S has a 13.3″ display with full HD resolution which is much sharper and brighter than Acer Aspire R15 and very convenient to manage.
As for performance concern, it has the i7-7500U processor which is paired with the 8GB of ram and 512 GB (double from the previous laptop) of SSD drive, so you don't need to worry about that.
But, keep in mind it has slightly less battery capacity, but don't worry it is still above average. I don't understand that why manufacturers are not providing the 360-degree foldable design in every touch laptop? In my opinion, a fully convertible laptop allows to fully utilize the touch display. For example – this laptop also has a touch display but it allows only 180-degree to fold, can you use its touch properly?
Overall, if you are looking for a high performance and portable laptop for web designing and developing in the mid-price range then you have need to think about the Lenovo IdeaPad 710S.
For gamers, the laptop needs a dedicated graphics card to do it properly, while serious designer needs a much better display than above laptop. There is no laptop that supports high-end gaming and 4K resolution in our list till yet. But you are only a step away from our high-performance and gaming laptops. So, read further to know more!
 5. Acer Predator Helios 300 (Next Level Performance)
5.95 lbs | i7-7700HQ | GTX 1060 | 16GB | 256 GB SSD | 15.6″  1920 x 1080 | 7-hours |  Win10 
Yes! as I promised above, the Acer Predator Helios 300 laptop is a great example of a high-performance laptop that can handle all web development and design process much easier way. Because it has Intel HQ model processor (Intel i7-7700HQ), which comes with quad-cores to ensure smoother performance. Additionally, there is a Nvidia GTX 1060 dedicated graphics card with 6 GB of VRAM, so it is also capable to handle high-end games with the most critical processes.
When we talk about the memory, it has 16 GB which is more than enough for playing games and web development and designing. In the display department, there is nothing special here it has 15.6″ full HD IPS panel, but if you are looking for much better display quality then next laptop you might need to see.
The storage capacity is slightly low compared to its rival but there is a dedicated extra slot has been provided for future upgrade. So, you can install another drive like Seagate Firecuda 2 TB SSHD that will make it an ultimate setup.
If you tend to play the game often beside your web designing and development work then you'll need a powerful gaming laptop like the Acer Predator Helios 300. The price of this laptop is very commendable as compared to its rivals.
But keep in mind, it is a heavy laptop and might not suitable for the mobile user, and due to the powerful performance, there is a lack of battery life.

 6. Dell XPS9360-4841SLV (Rich Display with Decent Performance)
2.7 lbs |  i7-7500U |  HD 620 |  8GB |  256GB SSD |  13.3″ 3200 x 1800 |  8-hours |   Win10
The Dell XPS9360-4841SLV laptop is the perfect laptop that fills the gap of a high-quality display in our list. It has a 13.3-inch QHD+ (3200 x 1800) display, which is the most stunning display among all laptop (in our list) that offers crisp color quality and next level of sharpness and accuracy. If you are looking for a most accurate color quality laptop along with great performance then you would love it. The best thing about this laptop – it is available in both versions, you can go with either i7 or if your budget is slightly low then there is an i5 version available.
In terms of portability, it perfectly competes with the Lenovo Ideapad 710S both has identical display size and weight; however, the display quality is far better here. There is no more special about it – like most of the laptop, it also has 256 GB SSD storage capacity and 8 GB of RAM. But it supports a wide range of connectivity options -Thunderbolt 3 and USB 3.1 including all standard ports (like VGA, HDMI, USB 3.0 and SD card slots).
The display is the main highlight of this laptop, if you are looking for the most accurate color quality laptop, then Dell XPS9360-4841SLV can't be ignored, however, it offers a great performance, decent battery life, portability too. Moreover, you can also choose between i5 and i7 versions, according to your requirements.
 7. Apple 15″ MacBook Pro (Premium yet Expensive Choice)
4.02 lbs | I7-7820HQ  | Radeon Pro 560 | 16GB  |  512 GB SSD  | 15″ 2880×1800  | 10-hours  | MAC OS X
The Apple 15″ MacBook Pro is capable to rule all previous laptops, whether we talk about portability, durability, performance, display quality or graphics performance. If you have just started out then you might not afford but it is a solid investment that worth every penny. Or we can say that MacBook Pro 15 is one of the best laptops for web designer and developers which is extremely powerful, durable and has the lightest body despite the 15″ screen.
This laptop comes with a 15-inch retina display, the "retina" term is only used by Apple, which is also an IPS panel having a high resolution (2880×1800). However, the display quality is much impressive and offers decent color accuracy and vivid color.
In facts, Apple's products don't need much introduction – you won't face any issue regarding the display, performance, storage or battery life if you have just made your mind to invest in the MacBook Pro 15. You may already know; this MacBook model has a touch bar feature which is very convenient and makes easy access.
Overall, Apple 15″ MacBook Pro 15 is the best laptop for web designers and developers, but it is an expensive device. If you just want to invest in a solid machine that lasts longer then there is no better option than Apple in terms of durability and reliability.
 8. MSI GE73 Raider RGB-012 (Ultimate Dreaded Beast)
6.37 lbs | i7-8750H | GTX 1070 | 16GB |  1 TB SSD + 1TB HDD | 17.3″ 1920 x 1080 | 5-hours | Win10
You might be thinking that what's more?
Yes! there are still some gaps in our list if you have noticed. And this laptop is our last recommendation and hopefully, that will able to cover all rest of them.
First of all, the MSI GE73 Raider RGB 012 is the biggest screen (17.3-inch) laptop of our list. Which has all things in highest – whether if we talk about the display size, processing power, storage capacity or even weight. Sadly, it has the highest weight and you can't carry with you even if you want to. Therefore, it is the replacement for your desktop with a single unit.
As per performance concern, it has latest Intel most powerful processor i7-8750H and GTX 1070 graphics card with 8 GB VRAM. Additionally, the storage is much higher – which is a combination of 1 TB SSD and 1TB HDD, and comes with 16 GB of memory. All of these are meant be prove the highest performance in any way – these specs are enough to say that you can do anything with this laptop, from ultra-high-end gaming to the most critical multitasking.
Honestly, it is the most expensive laptop of our rundown, but it worth mentioning for those power users, who don't have a budget issue and need a desktop in the form of a laptop. Or it can be considered as, that I tried to fill the specification gap of this list. By the way, it is a complete roundup – isn't it?
Wrapping it up
Now, Choosing the best laptops for web designing and web developing should not be hard for you. We have an almost complete list for the ideal laptop for the web designing and developing, you have just need to identify your budget and requirement – there is definitely a suitable laptop for you.
If you still don't find any yet, then here is a quick summary for you.
First, the ASUS VivoBook and Acer Aspire E 15 both are the affordable laptops for web designers and developer – if you need highest battery life then you'll need to choose the Acer Aspire E 15, on the other hand for portability the Asus VivoBook is a great option.
While Acer Aspire R 15 is the complete package for a mid-price range that offers great features like touch display with convertible design, sufficient RAM, decent processor, and good battery life. But if you love light laptops then Lenovo Ideapad 710S is the best bet for you which also offers great features while preserving the portability.
The Dell XPS9360-3591SLV laptop offers a brilliant accurate color quality and bright display along with great performance.
Lastly, the Apple 15″ MacBook Pro is the finest laptop for the web designers and developers, which can rule the all laptop in terms of anything.
There are also some more laptops are listed, check them out did they fit with your budget and requirement? Let me know in the comment below. You can also ask anything related to these best designing and developing laptop, I'll back to you shortly.
Thank you very much!