By Nootan Kumar | Last updated February 15, 2019
Working remotely is a better option to get a flexible lifestyle, better health and wellness compared to the 9 to 5 desk job. Maybe you're working remotely for a startup or a large company, you need a portable laptop that should be easy to carry and perform all task according to you need.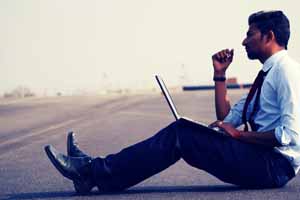 Best Laptops for Working Remotely
However, it might be hard to determine that which is the best laptops for working remotely, because there are lots of tech jargon of other tech sites in your search, and you can be lost easily. So, I have done the research for you, here you will find the perfect laptop for you according to your requirement and budget.
But there are some important points that you should keep in mind before choosing the best laptops for working remotely.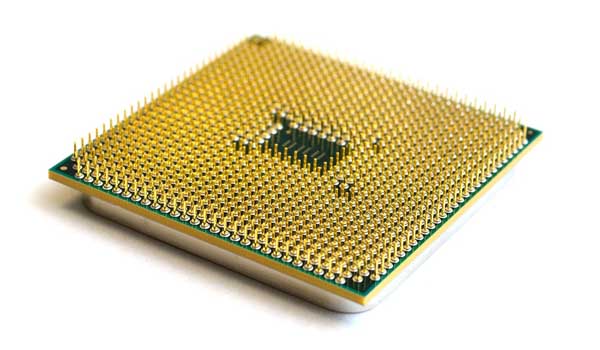 This is the main factor that determines which is the best laptops for remotely working. A powerful processor allows you to do the high-performance task.
However, If you use Microsoft Office most of the time or write the emails then you don't need to worry too much for the laptop's processor, any processor can do a great job for you. But, if you need to do some high-intensity task like photo editing, vector designing, modeling or programming, then you definitely need to consider to pick the right processor.
Also read: best laptops for programming
As I said, if you don't do heavy multitasking work then you can pick any processor.
But for some high-intensity task, you need to slide your needle some high – you can go with Intel's i3 or i5 processor series (some popular processors: i3-7100U, i3-7130U, i3-8130U, i5-7200U, i5-8250U). The Price range for these laptops is between $300-$800, you can choose according to your budget, this processor range is capable to do almost all task related to working remotely.
In some special circumstances, if you do some ultra high-end task like programming, model designing then you need to look into the Intel's i7 series processors: like i7-7500, i7-7700HQ, i7-8750H.
Don't worry I have selected all types of laptops, for different requirements and budget for you.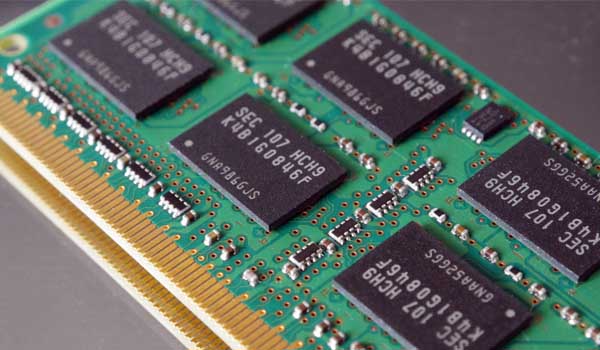 When you working remotely, probably you'll do multitasking – using social media, reading the news or maybe listening to music in the background while working.
When you are looking for the best laptops for working remotely, then the multitasking capability is crucial and it determines by the amount of RAM. The more RAM (Random Access Memory) means the computer can do more task at the same time.
If you'll be using the laptop for the basic task like emailing or spreadsheets, then you don't need to go above 4 GB of RAM. But if you are an advanced user and do multitasking a lot, the 8 GB of RAM would be great for you.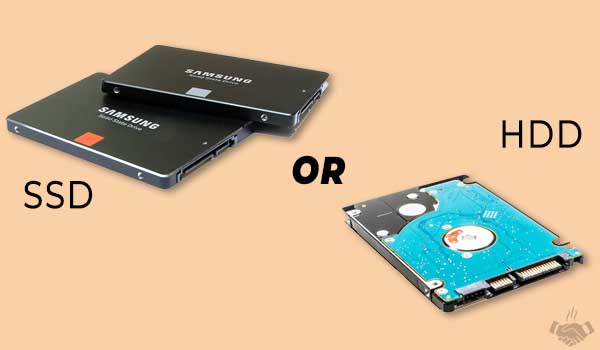 Every computer needs a hard drive to store data, and it is also a component for affecting the computer speed. Moreover, big capacity drive allows you to store more data.
Nowadays, there are 2 types of storage drives those are being used in the computers – HDD and SSD. HDD is older technology but it is quite cheaper, and it has slow transfer speed compared to the SSD. While SSD is modern technology, it is not only the fastest but also it is more reliable. Additionally, SSDs comes in the lightweight and compact size, most portable laptops are coming with the SSDs.
For a basic laptop for working remotely, a 250 GB SSD is sufficient. Until you don't have any serious reason for the large hard drive you don't need to spend money on a larger drive.
If you need a lot of data storage, the 250 GB will not be enough for you, you should look into a minimum 500 GB hard drive or more. Some top-rated laptops come with 500 GB – 1 TB SSD and optionally with an additional 1TB – 2TB HDD.
Laptop size depends on the user's requirements – if you'll doing a basic task then you can go with around 13-inch laptops. This size is enough to see what you are doing and it is convenient to carry and manageable. However, if you need a laptop for some graphic oriented task or programming then you can go with a normal screen size 15.6-inch laptop. But keep in mind if you are planning to go above the 15.6-inch screen, most of them are heavier and might not suitable for traveling. In my opinion, the best laptop for working remotely should be as lightweight as possible
A display resolution represents that how many pixels a screen has in the horizontal and vertical direction and it is usually quoted as width x height. For example, 1366 x 768 means the display has the 1366 pixel in the width and height has 768 pixels.
The higher the resolution the clearer the display quality will be. Here I have done some break down for you that will help you to judge the screen.
1366 x 768 (HD) – Poor quality (especially if you have a large display with that resolution)
1920 x 1080 (Full HD) – Average, nowadays most of the budget laptops come with this screen resolution.
IPS 1920 x 1080 (Touchscreen); 1000:1contrast ratio, 300 nits brightness, 85% sRGB – Good! you can easily find in the mid-range laptops.
IPS 4K (3840 x 2160) (Touchscreen); 1200:1 contrast, 340 nits brightness, 100% aRGB – Great! available in premium quality expensive laptops.
It is a very important thing to consider when choosing the best laptop for working remotely. And if you travel often then it becomes even more necessary to go with a good battery. The best laptops for travelers should have at least 7 hours of battery life, and it also fits well on the remotely working laptop too. The laptops that I selected for review almost all of them having 7+ hours of battery life.
A better video card (graphics card) speed up the graphics processing when doing graphics-oriented task. If you don't do work with motion graphics or virtual 3-D models you don't need to think about the video card.
Most of the task can be done easily without any problem with the Intel's integrated graphics. If you working with video, then you definitely need to go for a dedicated Nvidia GeForce graphics card for handling such load. I would like to recommend GTX 960M which is an absolutely a great deal for your money, however, there are also some great options: 980,1060, 1070, 1080.
Table of Best Laptops for Working Remotely
Best Laptops for Working Remotely – Reviews
2.2 lbs | Celeron | Intel HD | 4 GB | 16 GB eMMC | 11.6-inch  1366×768 |  10 hours | Chrome
If you're not ready to spend much on your computer, the ASUS Chromebook is the best budget laptop around. It is powered by Intel Celeron processor, 4GB of RAM and 32 GB of eMMC storage capacity, and those are enough specs for flexible web browsing and text editing.
This laptop has an 11.6inch screen with 1366 x 768 screen resolution, which is quite sharp and bright. Moreover, this laptop is very light and offers great battery life, and those are very crucial requirements for working remotely, if you are traveling or away from home.
You might be wondering about the storage, I want to tell you it is a Chromebook so Google provides the online storage to save your data, however, 32 GB is also sufficient for holding a lot of documents and photos.
Unfortunately, budget laptops always have their restrictions, and it is also not an exception. The hardware is not very powerful to perform the complicated task, however, there are many apps are now available for Chromebook they can also allow doing more than emailing and text editing.
Overall, ASUS Chromebook is a great laptop for working remotely at an affordable price, and its hardware is maximum optimized for web browsing. If you are not going to do more than web browsing and text editing, you don't need to look elsewhere for another laptop.
3.85 lbs | i5-4250U | HD  5000 | 4 GB | 128GB SSD | 11.6-inch 1366 x 768 | 10 hours | OS X
I don't need to tell you about Apple's products quality, everyone is aware of that. The Apple MacBook Air is a powerful and most compact laptop for working remotely, if you can get this an affordable price then probably you won't regret.
Aesthetically, the MacBook Air offers a super thin beautiful aluminum body design which is very durable and easy to carry. Additionally, the 11.6-inch HD screen offers very vividly colors, which allows you to some color sensitive task like photo editing or vector designing.
This MacBook Air version has the 4GB of RAM and 128 GB of storage capacity, the storage is not much, if you want to store a lot of videos or music it might not suitable for you. But SSD drive and Intel i5 processor ensure the great performance, despite being the most portable device. Additionally, it offers a great battery life which can last up to around 9 hours while doing basic tasks.
If you already familiar with the MacOS, then you definitely know how secure is this operating system as compared to the others. In facts, the Microsoft Windows laptops have the highest application support, and no one can beat them due to the market share. However, MacOS also support almost all major application that you need to do from basic to advance task.
The MacBook air a powerful and most compact laptop for working remotely that allows doing most of the task without any problem, if you can get this MacBook air at the affordable price than likely you won't regret.
4.85 lbs | i5-7200U | HD 620 | 8 GB | 256GB SSD | 15.6-inch 1920×1080 | 5 hours |  Windows 10 Pro
If you are looking for a high-performance laptop within the budget price, then Lenovo Ideapad 330 it the end point of your search. This budget laptop not only offers great performance but also it comes with the beautiful 15.6-inch display too. The latest generation Intel Core i5 8250U processor is just fantastic at this price, it delivers the great performance without sucking the battery heavily. Moreover, you are getting 256 GB of SSD, which is enough for storing a lot of media and provide high data retrieval speed. Additionally, the 8GB RAM is a great option here that ensure the to do multitasking smoothly.
This latest model is offering USB Type-C port, and a full HD 15.6-inches high-resolution color-rich display.
The Lenovo Ideapad 330 is capable to bear the almost all type of load that you need to do for work remotely except the high graphics-oriented task because it doesn't have the dedicated graphics chip inside. However, it is one of the best laptops for office work that has the multitasking capability and sufficient storage capacity, portability and beautiful display quality.
If you're looking for the most affordable and reliable laptop for working remotely that should capable to do all office related task without any hassle, then the Lenovo IdeaPad 300 laptop is that you are looking for.
If you looking for running some programs like photoshop or high processing intensive task then you need to scroll below for other laptops. Because this laptop is the most suitable for office related programs (application like Microsoft Office, adobe pdf etc.) and web browsing.
4.74 lbs | i7-7500U | GeForce 940MX | 12 GB | 256GB SSD | 15.6-inch touch 1920×1080 | 9 hours | Windows 10
If you need to do run image-heavy programs then all previous laptop can't work for you, you need to looking forward. And, the Acer Aspire R 15 is a great convertible laptop that can handle both gaming and workload without any issue, thanks to its I7-7500U processor and dedicated GeForce 940MX graphics. It is a great budget laptop for image rendering tasks, which cost you below $1,000.
The Acer Aspire R 15 is a convertible touch laptop so it can be used as a tablet or laptop according to your requirements. If you'll be doing some task like photo editing or designing then you will thank its responsive 15.6-inch touch display that provides vivid colors and sharpness.
Besides the great performance, the Acer Aspire R 15 is still capable to provide around 9 hours of battery backup, which is very surprising. The 360-degree convertible hinges are a great implementation in the laptops because it provides maximum flexibility of using – you can use a laptop in many modes like Tablet, Tent, Display or simply a Notebook. And Acer Aspire R 15 is a great example of that. Moreover, there is a fingerprint sensor is equipped, which allow doing one-touch secure login.
Overall, the Acer Aspire R 15 is a great laptop for working remotely that provide maximum usage flexibility, great performance, touchscreen, and decent battery life.
If you looking for something more portable then you might need to scroll below for another laptop, while, if you mostly work from one place then it might be the destination of your laptop finding process.
2.8 lbs | i7-6560U | Iris Graphics 540 | 16 GB | 512 GB SSD | 13.3 touch  3200×1800 |  11 hours | Windows 10
If you are looking for great display to working with the photos or videos then you definitely need to look at the Dell XPS9350-5341SLV laptops. It has the best 13.3-inch touch display that comes with 3200 x 1800 pixels resolution, which very ideal for color sensitive image or video task.
But this is not the only thing that makes this laptop great, there are many other best features that are perfect for a remote working user – For example, the Intel Core i7 processor, which is quite powerful and energy efficient and Intel Iris Graphics 540 is great for graphics processing. Additionally, 16 GB RAM can handle the high workload and can make your multitasking smoother. Unlike our other previous laptop, here you will find 512 GB of SSD storage, and why not – it has a high price too.
Because it has a 13.3-inch size display with 3200×1800 pixels resolution, so the display quality is far better than others. And for size concern – it is a perfect display size which is enough to see what on the screen and will not dominate over you while working.
Dell XPS9350-5341SLV is a premium laptop and you will not be disappointed in terms of quality – the whole laptop has made by highly durable material like carbon fiber, and aluminum and display have the gorilla glass protection which prevents from it from scratch or scuffs. Besides all of these things, it is a very portable and durable laptop for working remotely.
Overall, Dell XPS9350-5341SLV is the best laptops for working remotely that offer ideal size QHD+ touchscreen, powerful Intel i7 processor, capacious 512 GB SSD storage, 16 GB RAM, ultimate durability and a great battery life.
This laptop checks almost all of the checkboxes that are required for anyone to work from the remote location without any compromise.
5 lbs | i7-7700HQ | GTX 1050 4GB | 16 GB | 256GB SSD+1TB HDD | 15.6-inch 3840 x 2160 | 2.5 hours | Windows 10 Home
While Dell XPS9350-5341SLV and Acer Aspire R 15 both are a great laptop for graphics processing, but this one is the king. The Asus VivoBook Pro is the most powerful machine under $1,500 nowadays in the market. This is the best laptop for programming, photo editing, or other computer-intensive tasks, it will never stop you to do anything from low to an ultra-high-performance task. Thanks to its Intel i7-7700HQ processor and NVIDIA GTX 1050 4GB graphics card. Moreover, this machine has the hybrid storage options 256GB SSD+1TB HDD, which is a great combination of performance and storage. And 16 GB of memory quite sufficient for doing anything.
In terms of the display quality, it is a runner-up – the 15.6-inch touch display that takes the 3840 x 2160 pixels resolution. And, it is not as portable as the Dell XPS9350-8008SLV, and might not suitable for those who always on the go.
There are some drawbacks of this machine – it has a low battery life due to the powerful HQ series processor, and big screen and higher weight already stabbed the portability.
The ASUS VivoBook Pro offers the best specs compared to the all other laptops on our list, but it has some downside too like a big screen, high weight, and low battery life.
But still, it is the best laptops for working from home or remotely, it is the only laptop that will not deny doing anything like programming, photo/video editing or basic office work. And as for home use, you don't need to care about the battery most.
Finally, ASUS VivoBook Pro is the most powerful laptop for those who need ultimate performance during their work.
Finally, I hope you have got your best laptop for working remotely, still confuse! No problem let me help you again.
First, we will start with the basic need – if you'll be doing only web browsing or text editing then you don't need to spend too much, ASUS Chromebook is the best affordable laptop for working remotely.
While Apple MacBook Air is the most portable laptop that provides good performance and battery life, you can do a lot more than just text editing or web browsing. I have selected a great deal for you to grab the MacBook Air at the affordable price.
The Lenovo v330 is a balanced laptop that comes at an affordable price, it is suitable for almost all office related work, and also allow doing multitasking. But still, it is not recommended for those people who need a laptop for the graphics-oriented task like photoshop, coral.
If you are comfortable with a 15.6-inch laptop then Acer Aspire R 15 is the perfect laptop for working remotely within the budget, because it offers a great i7-7500U processor, convertible design, big touch display, and great battery life.
Overall Dell XPS9350-8008SLV is our best laptop for working remotely because it has everything that is needed for remote working – a decent processor, fast and big storage capacity, sufficient amount of RAM, ultra sharp touch display, compact and lightweight design, durable and premium body, and longer battery life. If you seriously need a durable and best performance laptop then You likely won't say "no" to this machine.
Lastly, the Asus VivoBook Pro also a high-performance laptop, or you can say it is the top performance laptop in our list, then it is totally justified statement. But it loses in terms of battery backup and bulky design.
Ok, now the choice is yours, here is the all complete list for different types of remote working laptop, you can choose which fits well in your budget and requirements.
Don't worry if you don't find any suitable laptop for you or you have any questions regarding these laptops. Tell me in the comment below, I will back to you shortly.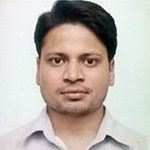 Nootan Kumar is a 24-years-old Blogger from India. He is a Cisco certified network engineer and currently doing the job in a reputed company. He is very enthusiastic about Computer gadgets and technology. Read more about him
Affiliate Disclosure
10HotDeals.com is a participant in the Amazon Services LLC Associates Program, an affiliate advertising program designed to provide a means for sites to earn advertising fees by advertising and linking to amazon.com.