By Nootan Kumar | Last updated February 15, 2019
Adobe Illustrator is one of the best vector graphics editor software I have ever used. Do you know, this software was originally designed for the Apple Macintosh, but later it also has been adopted by the Windows OS also. 
There are tons of features are available in this software, its latest version (CC 2019, 23.0.0) has come with even more amazing features like – Freeform Gradients, Content-Aware Crop, Customizable toolbars, Trim View, Scalable UI etc.
According to PC Magazine, Adobe Illustrator has been reviewed as the best vector graphics editing program in 2018.
Surprisingly, if you are still working with the mouse then you are losing a great opportunity to know your potential. Trust me! you can do far better with the graphics/drawing tablets, and your productivity will skyrocket for sure.
There are a lot of reasons behind that, for example:
Offers a great level of accuracy.
Work faster with hotkeys.
With pressure sensitivity – you are allowed to make different strokes according to the applied pressure.
Tablets/stylus are more ergonomic, and they allow you to place your hand in a natural position while working. So, there will be no muscle strain during longer work.
But before choosing the best tablets for adobe illustrator you need to consider some important factors in your mind.
As usual, we will start by discussing with all important factors and after that, you'll get my top recommendation for illustrator tablets.
So, let's get started!
Best Adobe Illustrator Tablets – Buyer's Guide
The active area of the tablet is where your stylus reacts to draw. This area mostly isolated by a bezel or plastic edges and it is also mentioned in the specification of the tablet. Make sure, it is sufficient enough according to your specific style without running out of space. Moreover, it is also not necessary to go with the overly large area to work on.
So, it becomes super important to check the active area size. In the product specification always check the "active area" term.
Additional Considerations
The below features are not too important but they also should be considered before making the purchase. They're designed to improve your overall experience and make your work smoother.
Depending on your working style and skill set the pressure sensitivity also matters. The higher the pressure sensitivity the better response you can get from your tablet.
Usually, most of the tablet comes with 1024 level of pressure sensitivity and it works fine in the case of illustration and design. However, many professionals prefer to get the higher-pressure sensitivity for their awesome work.
Nowadays, some high-end tablets like XP-Pen Deco 01, Huion Inspiroy Q11K and Wacom Intuos Pro offer the higher 8192 levels of pressure sensitivity. So, it depends on your requirements and budget.
In the highly evolved tablet industry, it's not a big deal to have hotkeys or shortcut keys built right into the tablet. These hotkeys can save your time and enhance the workflow. Because you won't want to spend your precious time to look for your frequently used apps.
Even some tablet comes with programmable keys – they allow assigning to your favorite shortcuts. Moreover, some of them also automatically can pull your most used shortcut into that keys.
Type (Display or Non-Display)
Usually, there are two types of tablets are available – display and non-display, they have also known as the flat model or on-screen models.
The on-screen models allow you to view directly your work right into your tablet screen. On the other hand, with the flat models, it might be an adjusting thing when drawing on the tablet and looking on the laptop/PC screen.
If you are a beginner then you might face some minor challenges while working with a flat tablet to understand the alignment between the laptop/PC screen and tablet.
The tablet type is totally a personal preference and there is also a big price difference between them.
The resolution is also a very crucial factor if you want to draw high-resolution images with sharp quality. And it is represented by the LPI (lines per inch) in terms of graphics/drawing tablets. Just like ordinary resolution nature, the higher LPI allow you to draw sharper images.
If a person who does the in-depth drawings and sketching then the higher LPI tablet is very important to achieve the optimum result.
Connectivity (Wired or Wireless)
Many tablets support wireless connectivity, and it is also a personal preference, and it depends on your need.
The wired tablet provides a steady and direct connection, but somewhere you are also limited to move your tablet around according to you need. And, you'll have to be careful that you don't pull or tug at it accidentally.
While the wireless tablets provide totally hassle-free connectivity, you can move them around without the need to worry about tugging or pulling the cord. But you'll also need to think about the distance between the workspace and tablet because they don't have an as much steady connection as compared to the wired tablets.
When we talk about the designing or illustration tablet, you might be wondering what is special about the stylus – a stylus is a stylus. But it is not simply true, you can choose from EMR (electromagnetic resonance stylus) and battery-powered stylus, and both have several differences. However, with both of them, you will mimic the feel a normal pen or pencil.
The battery-powered stylus is usually thicker in the design because it needs to hold the battery to power itself. And, they have also a fine point.
On the other hand, the EMR stylus takes power from the inbuilt circuit and they have thinner size, but their points are usually thicker.
Ok, these were some basic things you should keep in mind while purchasing any drawing tablets. Now, you'll see my best recommendation for the illustrator tablet. We'll go covers all tablets from the basic to advance model in sequence, so let's jump right into the reviews.
Top Rated Tablets for Adobe Illustrator
Best Tablets for Adobe Illustrator – Reviews
Top Recommendation for the Flat tablets
This section only includes flat drawing tablet, if you are looking for an on-screen tablet then you need to scroll down.
 1.45 lbs | 10″ x 6″ | 5080 LPI | 266 RPS | 8192 levels | Express Keys: 8 | USB | Windows7 / Mac 10.8.0 later  
The Ugee M708 Pro is my first most affordable recommendation for Adobe Illustrator tablet. If you are a beginner or looking for the cheapest and good tablet for your illustration trust me, this device is the perfect pick for you. Why? Let's find out.
First of all, this device is offering a big 10 x 6 inches active area which provides more room to work. Moreover, the 8192 level of pressure sensitivity is pretty much for as a budget tablet. In my opinion, as a beginner, you don't even need that high-pressure sensitivity but if we are getting additionally then we can't refuse it too.
The best thing about this drawing tablet is – its driver is perfectly compatible with lots of major creative software like Adobe Photoshop, Adobe Fireworks, Macromedia Flash, Comic Studio, SAI, Infinite Stratos, 3D MAX, Autodesk, MAYA along with the Adobe Illustrator.
Despite an affordable tablet, you are getting a decent resolution (5080 LPI) and pressure sensitivity (8192 level) which is just commendable. You'll get a real paper-like feel for sure. Also, this tablet has EMR (Electro-Magnetic Resonance) stylus, and you don't need to worry about to charge or replace the battery.
This tablet is providing 8 express keys for your convenience, even you can customize according to your requirement. Additionally, the 266 RPS of report rate will make your drawing smoother without any lag.
If you are a beginner and looking for a cheapest and good tablet for your illustration need, the Ugee M708 Pro could be the best bet for you.
Cheapest
Good resolution and pressure sensitivity
Big active area
Battery-free Pen
0.51 lbs | 6.0" x 3.7" | 2540 LPI | 133 PPS | 4096  levels | Express Keys: 4 | USB | Windows7 / Mac 10.11.0 later  
If I would say the Wacom is the most veteran player in the drawing tablet industry then you can't deny. They have a wide range of drawing tablets in their lineup, you can choose from beginner to advanced level device according to your requirements.
The Wacom Intuos is a great example of my statement. This device is featuring 6.0" x 3.7" of an active area and 4 embedded customizable short keys. The size is quite good enough and matches with most of the usage style. Moreover, the 4096 level of pressure sensitivity is very good for commendable precision.
Additionally, the Wacom is offering some bonus with this bundle, you will get a complimentary 3-year license of three software (Corel Painter Essential 6, Corel AfterShot 3, Clip Studio Paint Pro).
Probably, this software package will cover your need for sure – whether you are looking for graphics drawing, photo editing or comic mange.
As you probably know, Wacom provides EMR stylus so you don't need to charge it, you can start creating your awesome content immediately.
Personally, I am a big fan of Wacom tablet in terms of their professional design – there is no fancy stuff, it is just clean and clutter-free construction. Moreover, this tablet is very light too and work with USB connection for stable performance.
Also, keep in mind, this is also a beginner level tablet, if you are a professional then you should skip this device.
Having minor high price than Ugee M708 the Wacom Intuos becomes the best affordable illustrator tablet for a beginner – the amazing precision, lightweight design, easy setup, and affordability are some features that can easily lure any beginner. The additional software free subscription and affordable price are also some valid reasons to choose this tablet over Ugee M708.
Affordable
Lightest 
Nice performance
Easy to setup
Included extra software
EMR stylus
14.6 lbs | 13.8″ x 8.6″ | 5080 LPI | 230 RPS | 2048  levels | Express Keys: 12 | Wireless (2.5GHz), USB-C | Windows 7 / Mac 10.10.0 later    
As a beginner, it's not hard to work with the small tablets but as soon as your project or design complexity increase your hand wants to move a further. And, that's why my both previous picks were not suitable for the professionals.
Unlike previous tablets, the Huion Giano is offering a wider active area for working freely. Moreover, the 2.5GHz wireless connectivity also can some add a few buckets of convenience into your working style.
Yes! it's nice to have a wireless tablet to get rid of tugging and pulling of tablet's cords. However, a wireless connection is less stable compared to the wired, but it's a rare case and only occurs when you'll exceed the tablet distance from the working setup. And, the 40 feet range is too much and it is practically not crossable while working with a laptop or PC.
With 12 programmable express keys ridden by shortcuts can save your precious time and they can be used for both left and right-handed.
When we talk about the performance, this device has a 2048 level of pressure sensitivity, 5080 LPI (line per inch) of resolution and 130 RPS of report rate. In my opinion, these specs are decent for considering the price of this tablet and can serve a reasonable performance.
As you know this is a wireless device, and obviously, it should have a battery. So, it comes with a 2000mah Lithium-ion battery, which can be fully charged within 5 to 7 hours and can juice up your tablet around 40 hours. Don't worry, there is also a wired option for you if the battery is not your side.
The charging stylus is an annoying thing that disappointed me, however, it is still better than the replaceable battery and for this great price, at least we can accept it while considering other features.
Overall, if you are looking for a mid-range device for your advanced level of illustration need you can glance over the wireless variant of Huion Giano which will not cost you more than 150$.
For this price, a big screen, a lot of express keys, decent performance, and wireless connectivity is really appreciable.
Bigger active area
Wireless connectivity
MicroSD card support
Reasonable performance
Very heavy
No EMR stylus (rechargeable)
1.54 lbs | 13.2" x 8.5" | 5080 LPI | 8192 levels | Express Keys: 8 | Bluetooth,USB | Windows XP / Mac 10.4.0 later  
As I mentioned in the title above, if you are professional and looking for a seamless performance then you don't need to look elsewhere, the Wacom Intuos Pro is the top choice for you. Why did I say that? let's see.
First of all, this is a big tablet and offering the 13.2-inch x 8.5-inch of an active area for limitless working. Moreover, with the higher 8192 levels of pressure sensitivity, you will feel like you are working with real paper and pen/pencil. And the 5080 LPI of resolution can deliver an amazing accuracy for smaller details.
This tablet is available in three variants, you can also choose a smaller or bigger option besides of this 13.2" x 8.5" model according to your working profile.
Unlike our previous tablet, you are getting an EMR stylus so you don't need to think about charging. This is a Wacom Pen 2, which is an upgraded version and has extra features and great response. Moreover, this tablet works a far way smoother than all previous flat tablets, so won't find any lag at all.
Also, keep in mind when using it with Bluetooth connection it also has a wireless-range to work it properly. And, if you go far from range than its connection stability will decrease.
For making your workflow smoother Wacom has provided Express Keys, Radial Menus and Pen Side switch. Moreover, the display toggle feature is also available. Do you know that? with the touch ring, you can control canvas rotation, brush size, scrolling and some other functions.
In my opinion, this variant which I am talking about – it has the perfect size and ideal for most of the users. However, it is also a subjective choice.
As a professional tablet, you will get a multitouch feature here. And, it is a very light and thin tablet despite the large active area, which is really good.
Overall, the Wacom Intuos Pro is the best tablet for Adobe Illustrator including all other major programs when we talk about the flat tablets. Because, it is offering multiple size options, highest pressure sensitivity, wireless connectivity, EMR pen with short keys, and professional and lightweight design.
If you are looking for the on-screen tablet model then scroll down to find out an appropriate for you.
Best performance
Lightweight
Bluetooth connectivity
Great sensitivity
EMR stylus, no need to charge
Multi-touch supported
Solid stability
Top Recommendation for the on-screen tablets
Here, you will find all top on-screen tablets compatible with Adobe Illustrator and other major programs.
8.2 lbs | 13.5″ x 7.6″ | 5080 LPI | 233 RPS | 8192  levels | Express Keys: 10 | USB | Windows 7 / Mac 10.11.0 later
The GAOMON PD1560 is my first recommendation in the on-screen tablets which comes with 13.5″ x 7.6″ of an active area. If you are looking for an affordable drawing tablet with the screen then it might be a considerable option for you.
First of all, this device if offering a full HD (1920 x 1080) resolution display (5080 LPI resolution accuracy) with 8192 level of pressure sensitivity. which is pretty nice for doing almost all types of stuff whether you are planning to photo editing or illustration. Moreover, it is this display providing the wider view angles up to 178-degrees so there will not any color shifting when viewed from the side.
The reported rate is quite nice itself, you'll be getting 233 RPS – it means there will not be any delay in the sync between laptop/PC and tablet, instant update!
For making your working more efficient this tablet is offering 10 customizable short keys along with 5 menu keys.
These short keys can be assigned to your favorite programs and shortcuts for faster access.
Unfortunately, the stylus is rechargeable which takes 2 – 2.54 hours to fully charge. This is the only thing that I personally don't like.
Otherwise, the pen is quite responsive and provide an amazing working experience.
With the inbuilt stand, you can place your tablet on some prefixed (10 to 90- degree) angle range according to your working posture. But, also keep in mind it becomes a very heavy (8.2 lbs) tablet due to this adjustable feature.
Overall, the GAOMON PD1560 is a great on-screen drawing tablet with which is compatible with most drawing programs along with the Adobe Illustrator. You'll be getting a large active area, an amazing response & report rate.
The height weight and rechargeable pen these are some only obnoxious things which I found, however, it is still not deal breaker while considering the price.
Good display quality
Big active area
Adjustable inbuilt stand
Good sensitivity and report rate
13.05 lbs | 19.5″ | 5080 LPI | 233 RPS | 8192  levels | Express Keys: 6 | USB | Windows 7 / Mac 10.8.0 later  
If you are looking for something bigger option then the Huion KAMVAS GT-191 is really a nice tablet according to the current market. It is not only big in size but also offers many great features.
First of all, it is offering a 19-inch IPS panel which provides pretty much space for hassle-free working. Moreover, the display supports 16.7 million colors with 72% or NTSC color gamut and 3000:1 contrast ratio.
The view angles of this display are also great, you won't find any color shifting during viewing from the side. Additionally, the report rate and response time is very good and provides a real paper like experience.
Because it is a very big tablet, so the manufacturer has provided an inbuilt stand which can be used for adjusting this screen positions. You are allowed to change orientation between the 20 to 80 degree.
The big size and inbuilt heavy stand make this tablet a heavier, so it is surely not suitable for traveling. However, if you are looking for a stable setup, trust me this bigger screen is going to impress you with the features.
If you are looking for a bigger tablet around 500$ then the Huion KMAVAS GT-191 probably the only tablet as per current market which is offering such great features. You'll be getting a bigger IPS panel with great color accuracy, full HD resolution, higher pressure sensitivity, broad view angle and inbuilt stands.
Biggest active area 
Anti-glare screen with 72% NTSC color gamut
Adjustable stand
Great accuracy and sensitivity
Decent build quality
Great price
Very heavy due to solid construction
3.2 lbs | 15.6" | 5080 LPI | 266 RPS | 8192  levels | Express Keys: 6 | Type-C | Windows 7 / Mac 10.11.0 later | 75% Adobe RGB
As you can see, my previous both recommendation for the on-screen tablets has some negative points – whether we talk about the weight or lack of EMR stylus. However, they are offering sufficient features while considering their price.
Good news! this tablet i.e. XP-PEN Artist has met our expectation, and you won't get any disappointment from this side.
This model which I am talking about is offering a 15.6-inch IPS display with full HD resolution. And, its display quality is really amazing, with the support of 75% Adobe RGB color gamut and wide view angle you'll get life-like colors.
In contrast to the previous version, it is capable to support 4K display so you can enjoy more sharp detail.
In the design aspect, this tablet has minimal simple and professional construction, the customizable express keys provide a highly ergonomic and convenient work platform.
The XP-PEN is providing a passive stylus which has 8192 levels of pressure sensitivity and you don't need to charge it.
Having a broad compatibility with most operating systems and applications made this tablet loved by many professionals. All major programs like Adobe Photoshop, Illustrator, Clip Studio, Krita, Gimp, and SAI are perfectly compatible with this drawing pad. Also, it is compatible with Mac OS (10.10 and above) and Windows (10/8/7).
Despite a large screen and active area, the CP-PEN Artist has only 3.2 lbs of weight which is really appreciable.
This on-screen tablet has 5080 LPI of resolution with 8192 level of pressure sensitivity which allows you to work precisely. Moreover, its pen has one-click toggle feature – it means you can switch between the Eraser and Pen instantly.
Overall, the XP-PEN is one of the best tablets for Adobe Illustrator including all major programs. You are getting a decent quality large display, amazing pressure sensitivity, EMR stylus, and lightweight at the best price.
Whether you are a beginner or a professional, in my opinion, this tablet has almost all feature that you'll need. And the best part, the price of this tablet is totally unbeatable, you'll rarely find such a great feature for this low price.
If you are planning to spend more on your graphics tablet don't forget to check out its bigger model which is also a great choice with adding a few more bucks.
Reasonable price
Big active area
Lightweight
Amazing performance with higher pressure sensitivity and report rate
Great display quality with rich color (75% Adobe RGB) with wide view angle
USB Type-C input design
Support 4K display 
Very thing design
2.43 lbs | 13" | 5080 LPI | 8192  levels | Express Keys: sold separately |  USB-C | Windows 7 / Mac 10.11.0 later  | 87% Adobe RGB 
If you can spend more money on your drawing tablet then why do you need to compromises in features?
The Wacom Cintiq Pro 13 is a great example here it is a feature-rich tablet it offers the smoothest performance. This is a 13-inch model if you are looking for something bigger in premium range then don't forget to check its older brother named Wacom Cintiq 22HD which is an ultimate choice.
First of all, this tablet is offering a richest quality display with 87% of Adobe RGB/CIE1976 color gamut which delivers amazing color accuracy. And the multitouch gesture can speed up your workflow you can zoom, pan and navigate with a sweep of your fingers.
This tablet is coming with new Wacom Pro Pen 2 which provides most accurate and advance pen performance ever, you will get a realistic pen-on-paper feel. Additionally, tilt recognition and virtually lag-free tracking delivers ultimate in creative control while working.
Aesthetically, this drawing tablet looks so good, the clutter-free design made for professionals. Additionally, on the back side, it has an inbuilt stand and due to minimal design, it will not cause for the heavyweight.
Unfortunately, there are no express keys are given but if you want it then you need to additionally pay for it.
With the support of USB Type-C connection, you can transfer both video and data transfer from a single cable, which is really good.
Overall, the Wacom Cintiq Pro 13 is the most premium option for the illustration tablets, whether we talk about the display quality, pen performance, design or sensitivity.
If you are looking for a bigger model then you might like to see Wacom Cintiq 22HD which is even better than this.
Top display quality (87% Adobe RGB)
Big active area  
Light weight
Best pressure sensitivity and report rate with multi-touch support
Natural drawing feel
USB Type-C support
EMR stylus
Expensive
No express keys, need to purchase separately
Finally, these were my recommendations for the drawing tablets which support Adobe Illustrator along with other major programs. And, I hope, you have already decided which tablet is good for you.
Again, I want to tell you, the Wacom Intuos Pro is my best recommendation in the flat tablets, while XP-PEN Artist is in the on-screen tablets. If you have different budget and requirement there are many other options are already listed for you.
Just keep in mind, the tablet you are going to purchase has the right size (active area) according to your working style. Additionally, weight and connectivity style are the subjective choices. If you always on-the-go user then you need to think about the tablet's weight and connectivity option too.
Also, keep in mind, as a beginner you might feel awkward if you choose a flat tablet because understanding the alignment between the laptop/pc and tablet take time.
If you have any questions regarding these best graphics tablets then leave in the comment below, I'll back to you shortly.
Thank you very much for reading.
Have a great day!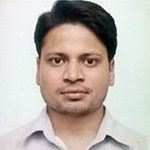 Nootan Kumar is a 24-years-old Blogger from India. He is a Cisco certified network engineer and currently doing the job in a reputed company. He is very enthusiastic about Computer gadgets and technology. Read more about him
Affiliate Disclosure
10HotDeals.com is a participant in the Amazon Services LLC Associates Program, an affiliate advertising program designed to provide a means for sites to earn advertising fees by advertising and linking to amazon.com.