By Nootan Kumar | Last updated February 15, 2019
Osu! is really a fun game, I am also got addicted to it within a few months.
Despite a simple game, it is a very engaging carnival of color, speed, and music. After playing a bit you'll definitely realize that you need something advance control for doing better. If you want to do a greater score than the six digits you will need a drawing tablet to achieve it and unlocking your full potential.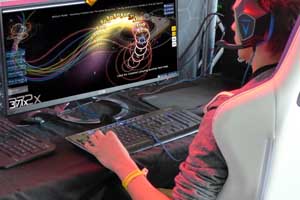 You might be wondering what is the use of a drawing/graphics tablet in the Osu!.
These tablets have designed for the artists to deliver maximum accuracy and response than an ordinary mouse. Moreover, there are some extra features can be found in the drawing tablets like pressure sensitivity, short-keys and real drawing experience with the stylus.
In the case of Osu!, the cursor delay, and accuracy are most sensitive aspects for smoother gaming and these tablets can meet with those expectations. But you have to consider some factor before picking your tablet.
In this post, I have gathered the best tablets for OSU, and this post will also tell you exactly which features you'll need to consider before making your purchase.
So, let's get started.
What features you should look into an Osu! tablet?
In contrast to artists, you'll need to find something different in this aspect. The bigger active area might not help you. Because the more space you have to move your arm the more time is spent.
So, the smaller active area is better for Osu! tablets, it can definitely save your few milliseconds.
The Report Rate is a very important factor for Osu! gameplay. Because it is responsible for the response time of the tablet – higher is better.
Basically, how many times per second the tablet sends information about the stylus position & pressure to the computer is called report rate. It is measured in the Report Per Second. Usually, above 200+ RPS is ideal for Osu!. But as you choose the highest report rate tablet then it is not possible for the smaller size tablet (and bigger are not useful for us).
However, some tablet comes with a customizable active area size but those are the artist's tablet and has cursor delay feature which will be automatically enabled when you'll install their driver. And without the driver, you can't define the custom active area size.
But don't worry you can get many great tablets with decent report rate in the smaller size, I have gathered all for you.
The wired connection is always better than the wireless in terms of reliability.
In the Osu! gameplay, a millisecond interruption can ruin your whole gaming progress, and we can't get this risk.
So, I prefer the wired tablet for a solid and reliable connection.
The resolution is about the accuracy the higher resolution is always better. But you don't have to worry about that, because I have never seen a tablet with bad accuracy, you would find your cursor at the position where you would expect it to be.
Being off by few pixels in the Osu! gameplay is normal and doesn't impact much. But if the cursor is behaving like a toddler then you are going to lose your game for sure.
But don't worry, with a tablet you'll never face any accuracy problem, even with a cheaper tablet they are always better than the mouse.
Top Rated Tablets for OSU
Best Tablets for OSU – Reviews
 0.88 lbs | 4″ x 2.23″ | 4000 LPI | 200 RPS | 2048 levels | USB | Windows 7 / Mac 10.8.0 or above | Express Keys: 2  
If you don't want to spend much on your Osu! tablet then Huion 420 is the most inexpensive tablet you can find nowadays.
Despite the cheapest tablet, you are getting decent pressure sensitivity and report rate which is quite enough for Osu! gameplay. Moreover, it has a small active area of 4″ x 2.23″ which is ideal for the hand movements.
But, keep in mind this tablet doesn't have great stability compared to the Wacom tablets. But it is really good for this budget price.
Also, unlike the other tablets, you are not getting an EMR stylus. The stylus is powered by a AAA battery, you'll need to replace it over time.
Overall, if you're just new to Osu! then this tablet definitely worth a try, it can easily fit into your pocket and pocket money as well.
Most affordable
Good accuracy
Small size
Built-in cursor delay (for avoiding, need to be used without driver)
Battery powered stylus
1.00 lbs | 4.8″ x 3″ | 5080 LPI | 233 RPS | 4096 levels | USB | Windows7 / Mac 10.11.0 later | Express Keys: 4  
It is the newest release form Huion, and also being advertised as the Osu! tablet.
But here I want to tell you, this tablet also has cursor delay problem (because here an art driver is being used) as per my testing. However, you can play Osu! without the drivers seamlessly and it also has some better accuracy than the previous tablet.
The battery-free pen is a great improvement in this version, so you don't have to worry about the battery replacement anymore. Moreover, the stylus thickness has also reduced you can easily hold and use longer without the fatigue of fingers.
There is no huge difference in the price between the Huion H430 (this version) and Huion 420 (previous). But it has some great features like improved pressure sensitivity and battery-free stylus – so it deserves more priority.
This tablet is also a good choice for Osu! gameplay in the budget range. Moreover, you are also getting some feature like lightweight, better accuracy and passive stylus.
Inexpensive price
Small active area (ideal for Osu!)
Good accuracy
Battery-free stylus
Built-in cursor delay (for avoiding, need to be used without driver)
0.51 lbs | 6.0" x 3.7" | 2540 LPI | 133 RPS | 4096 levels | USB | Windows7 / Mac 10.11.0 later | Express Keys: 4  
The Wacom tablets are very popular among the Osu! players. Personally, I don't recommend them, because they have inbuilt cursor delay which is useful for drawing but can cause game failure on higher levels.
Surprisingly, this tablet which I am talking about doesn't have any cursor delay, so it'll be definitely proved as a perfect playing device.
The Wacom Intuos CTL4100 comes with a rubber grip. Unlike the plastic, it allows for better gripping. Moreover, the EMR stylus provides a hassle-free playing experience without the need of charging.
There is only one minor negative point that I found, it has a rough surface. If you hover rather than the drag then you don't need to think about that. However, the user who always drags can burn out the nib quickly.
If you can spend the high price on your gaming tablet, then it is really one of the best tablets for OSU, which is offering great accuracy, EMR stylus, minimum latency, and top stability.
Top accuracy
Lowest latency
EMR stylus 
Lightweight
Great stability
Can be used for drawing
0.36 lbs | 6″ x 4″ | 5080 LPI | 266 RPS | 8192 levels | USB | Windows7 / Mac 10.10.0 later  
Cursor delay is the most considerable thing in Osu! gameplay, that's why most of the drawing tablets are not ideal in the aspect.
If you can get a Wacom tablet then you are welcome to skip, but if you have a lower budget then this tablet could be a great deal for you.
Unlike other tablets, the XP-Pen Star G640 doesn't come with any inbuilt cursor delay in the driver. So, it also becomes useful for those who want to draw along with Osu! gameplay. Because there will be not any impact on the cursor response if you install a driver or not. 
This tablet has the same size as the previous Wacom tablet and offering the highest report rate of 266 RPS along with 8192 levels of pressure sensitivity. In my opinion, providing such these features for this lower price is really appreciable.
When we talk about the pen, you'll be getting a battery-free stylus and you don't need to think about the recharge or battery replacement.
While if you want to use the tablet only for Osu! gameplay then XP-Pen G430 might be good for you, however, these both tablets (G640 and G430) work on the same drivers and don't have any built-in cursor delay.
Overall, the SP-Pen Star G640 is the most recommended tablet for Osu! which is offering some great features like amazing accuracy, EMR stylus, and high cursor response at the lower price.
Affordable price
Great accuracy
No cursor delays
Active area configuration is available
Battery-free stylus
Can be used for drawing
Small hover distance (doesn't affect much)
0.68 lbs | 8.3″x 7.0″ | 2540 LPI | 197 RPS | 1024 levels | USB | Windows7 / Mac 10.6.0 later | Express Keys: 4  
You might be wondering that what CTL-480 is doing in 2019, it is a quite older version of Wacom tablet.
I want to tell you, the Intuos CTL-480 series is the most trusted when it comes to Osu! gameplay. There is no any cursor delay and the accuracy are just fantastic. It also features an EMR stylus with rubber grip – hassle-free gaming with the effective grip.
This tablet is only for those premium lovers who are willing to pay higher on their Osu! tablet.
However, it is discontinued and might not be available in most of the stores. But if you can get a new or even refurbished one then it'll be the best pick for you over the all previous tablet.
Unlike the Wacom Intuos CTL4100, it is providing a smoother surface, so if you always drag a lot instead of hower then there no need to worry about the being pen-tip flat quickly.
Because it has something big size as compared to the previous tablet and might inappropriate for Osu! but it's not. You are getting the active area configuration availability, it means you can define responsive area according to your requirements.
Overall, if you just looking for a perfect tablet for Osu! and have a higher budget then grab a unit of Wacom Intuos CTL-480 it'll full your requirement in every aspect.
No cursor delays
Active area configuration availability
EMR stylus 
Smoother surface
Highly responsive
Can be used for drawing
I hope you have already decided that which one is your best tablet for OSU! is going to be. But I want to tell you something.
First of all, if you are going to use your tablet only for Osu! playing then you can pick any one of these according to your budget.
But if you also want to use your tablet for drawing purpose then going with the cheaper tablet is not a good idea. You should consider anyone from three below tablet of the list.
However, all of these tablets are not much ideal for the best drawing experience, but if you just need something for beginner level then these are also not bad as well.
If you are interested in some better tablet for drawing then you should read this post: best drawing tablet of 2019.
Ok, what do you think about these tablets, or have you any questions regarding these? Let me know in the comment below, I will back to you quickly, I have the highest "report rate".
Thank you very much, have a great day!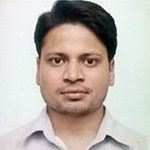 Nootan Kumar is a 24-years-old Blogger from India. He is a Cisco certified network engineer and currently doing the job in a reputed company. He is very enthusiastic about Computer gadgets and technology. Read more about him
Affiliate Disclosure
10HotDeals.com is a participant in the Amazon Services LLC Associates Program, an affiliate advertising program designed to provide a means for sites to earn advertising fees by advertising and linking to amazon.com.