Best Tablets for Surfing the Web in 2022 – Buyer's Guide and Reviews
While smartphones have a big ratio when it comes to internet browsing and their numbers are continuously increasing. But somewhere they lack functionality as compared to the tablet or laptop.
However nowadays most of the websites are using responsive design, but still, there are a lot of old and even some new websites are not ideal for watching on the smartphones.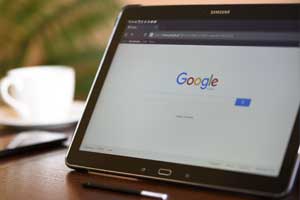 If you just want a hassle-free browsing experience then you may need a big screen device like a tablet or laptop.
But the laptops are on the heavy side, and we can't use them everywhere. However, there are many portable and lightweight laptops are available but they are still heavier than the tablets.
if you are interested in internet browsing laptop then you might like this below post.
Also, read: Best internet surfing laptops
Finally, the tablet is the most suitable device for internet browsing – whether you are snuggled up in bed or just traveling. And, this post will tell you exactly which specifications you'll need to consider the most for making a smart purchase. Also, you'll get my recommendations for the best tablets for surfing the web.
So, without further ado let's get started! 
First, we will discuss what are the important thing that we need to look into the best internet browsing tablet.
It is a definitely crucial consideration for web browsing tablet. If you are going to use your tablet within the wireless network areas like an office or home then just grab a Wi-Fi enabled tablet.
But, it's not only about the WiFi, but you also need to check that which standard's Wi-Fi the tablet has?
The latest WiFi standard it 802.11ac, also called as "Wireless AC' or "AC WiFi", which has theoretically 1300 megabits per second speeds. This speed is the equivalent of 162.5 MBps (megabytes per second) and 3x faster than its previous standard 802.11n.
All Wi-Fi standards and their launch date:
• 802.11a – Introduced in 1999
• 802.11b – 2000
• 802.11g – 2003
• 802.11n – 2007
• 802.11ac – 2013
The good news is that the latest 802.11ac Wi-Fi is available in all major smartphones, tablets, laptops desktops, and smart television. Moreover, the 802.11ac is also compatible with all older standard – 802.11a, 802.11b, 802.11g, and 802.11n. But you'll be limited to the performance to the older standard.
While if you travel a lot or going to use your tablet outside then you'll need an LTE enabled device along with WiFi connectivity. This way you'll not disconnect from the internet world even if you are outside.
Screen Size and Resolution
Size is a subjective choice, it totally depends on your requirements. Still, I would like to recommend to go with at least 8-inch tablet. Because this size will not dominate you and provides enough room for reading.
In my opinion, there is no need to go for a super high-resolution display for web browsing any tablet can work for you. But if you want to use your tablet for video playback or some extra work then you need to pick at least full HD display. Besides that, if you planning to go with a bigger tablet then full HD resolution is the strongly recommended because you don't want to count pixels with naked eyes.
The memory plays the most important role in internet browsing. Especially browser like Google Chrome heavily relies on the memory. If you are a tab-maniac like me then you'll definitely need some extra memory.
In most of the cases, the tablets with 2GB RAM works just fine with web browsing. But some amateur sites with lots of effects can slow down your tablet. So, it's not a bad idea to have more RAM into a tablet, it will make it future proof. Moreover, with more RAM you can play some games and do multitask easily.
Storage capacity totally depends on the user's need. For internet browsing there no any fancy requirement to go with large storage.
Yes! battery life is also a major concern, especially for a web browsing tablet. While there are many tablets which are offering such a great battery life with WiFi connectivity, but when it comes to LTE there are only a few handfuls of options on the current market.
But, don't worry, the tablets that I have gathered for you have average 8+ hours of battery life with a single charge. Additionally, if you can get a fast charging feature then you'll appreciate it.
Top Rated Tablets for Web Browsing
1.1 lbs
7-inch, 1280 x 800
1.5 GB, 8 GB
10 hours
1.10 lbs
10.1-inch, 1920 x 1200
2 GB, 32/64
10 hours
1.1 lbs
8-inch, 1920×1200
2 GB, 32 GB
7.5 hours
1.32 lbs
8-inch, 1280 x 800
2 GB, 16 GB
15 hours
2.43 lbs
10-inch, 1280 x 800
2 GB, 32 GB
9.5 hours
Editor's Choice for Android
0.68 lbs
10-inch, 1920 x 1200
4 GB, 64 GB
13 hours
0.98 lbs
9.7-inch, 2048 x 1536
2 GB, 32 GB – 256 GB
10 hours
EDITOR'S CHOICE FOR WIndows
1.73 lbs
12.3-inch, 2736 x 1824
8/16 GB, 128 GB – 1TB
13.5 hours
Best Tablets for Surfing the Web – Reviews
Best Tablets for Affordable Range
This section contains the affordable tablets if you have something high budget then click here to jump.
1. Samsung Galaxy Tab A 7 (Cheap but only for Internet Browsing)
1.1 lbs | 7-inch | TFT | 1280 x 800 | 1.5 GB | 8 GB | 10 hours | Android 5.1    
If you are looking for the best tablet for internet surfing only then Samsung Galaxy Tab A is the best value for money. However, it is a bit old but still very popular tablet.
But keep in mind, you can't expect more from this tablet besides surfing the web because it is having low-end hardware. But we can't blame it as well due to its cheapest price.
That's being said, the Samsung Galaxy Tab A 7 is offering a 7″ TFT display with HD resolution. Moreover, under the hood, it has 1.5GB of RAM and 8 GB storage. The performance is just average but it is still pretty nice for internet browsing.
The good thing about this tablet is, you can expand the storage up to 200GB with a microSD card. Additionally, it is offering a great battery life, which can last up to 11 hours with a single charge
In fact, the size of the display is slightly smaller as compared to the other tablets but on the other hand, it becomes a portable and lightweight tablet.
Again, I want to aware you – the Samsung Galaxy Tab A 7 is the best tablet for internet surfing only – if you want to do more than that you might need to look elsewhere.
Very affordable
Lightweight and portable
Good battery life
Ideal for web browsing
Limited performance
Old Android version (5.1)
No LTE
2. Fire HD 10 (Recommended Pick for Budget Price)
1.10 lbs | 10.1-inch | IPS | 1920 x 1200 | 2 GB | 32/64 GB | 10-hours | FireOS
The Fire HD 10 is really a great tablet within the 200$ range. It has everything that you'll need for a smooth internet browsing.
Personally, I would like to recommend this tablet over Samsung Galaxy Tab A 7 because you are not only limited to internet browsing. You can take advantage of its 10-inch full HD screen and Dolby Atmos audio for watching movies or playing some light games as well. And, the best part – you will only need to pay only a few more bucks compared to the previous tablet.
In my opinion, you'll rarely find a tablet with such a great feature for this cheap price.
The Fire HD 10 is coming with a Quad-core processor, 32GB of internal storage capacity and 2 GB of RAM, which can deliver a good performance. You can also choose a 64GB variants if you need more storage. Additionally, it is also expandable with MicroSD slot up to 256GB.
With inbuilt Alexa feature, you can use this tablet with Voice commands, it will make your browsing experience even better.
The battery life is great itself, with a single charge – you can use this tablet up to 10 hours with reading, surfing the web or watching videos.
As I said above it has a full HD 10-inch IPS display which is pretty good and provides good image quality with wide view angles.
If you have a tight budget, the Amazon Fire HD 10 is the best tablet for internet browsing for the cheapest price. It is offering a full HD big display, good performance, long battery life, and decent durability. It is really a bang for the bucks.
Also, keep in mind this tablet has a limited performance when it comes to multitasking or playing big games.
Value for money
Good display and sound quality
Justified performance
Durable design
Long battery life
In-built Alexa voice assistant
Slightly heats up on longer use
Not ideal for heavy tasks or big games
No LTE
3. LG G PAD X 8.0 V520 (LTE enabled Tablet for Budget Price)
1.1 lbs | 8-inch | IPS | 1920×1200 | 2 GB | 32 GB | 7.5 hours | Android 6.0  
While my both previous tablets are ideal for web browsing only if you are in home or office because they have WiFi connectivity. But when we talk about the outdoor situations or where you don't have public Wi-Fi then you might need an LTE enabled device for interruption-free browsing.
The LG G PAD X 8.0 it the great LTE supported tablet at the cheap price you can get today. It is bundled with 32GB of storage capacity and 2 GB memory. With the power of Android 6.0, it can perform wisely for your web browsing work.
The display is slightly small and having HD resolution, which is not really great but it is ideal for a good internet browsing experience. 
However, while considering the price and features it is totally justified. If you need something big and decent then you need to scroll below for my other recommendations.
You may know, the LTE connection consumes more battery than the WiFi connection, so this tablet has average battery life around 7 hours on web browsing.
Overall, the LD G PAD X 8.0 is a great choice for those who are looking for an LTE enabled device for web browsing at the budget range.
Affordable
LTE supported
Portable and lightweight
Justified performance
Average battery life
A bit old Android version (6.0)
4. Lenovo Yoga Tab 3 (Marathon Runner for the Budget Price)
1.32 lbs | 8-inch | IPS | 1280 x 800 | 2 GB | 16 GB | 15 hours | Android 5.1 
We have been talking a longer about battery life – but there is not any tablet which deserves appreciation. So, I decided to add a battery life-oriented tablet to the list – the Lenovo Yoga Tab 3.
This tablet is having considerably highest battery life in this rundown, you can also be able to guess it with the above image. Because, as you can see it's not flat, there is a roller-type base which is holding that big battery.
When you'll going to use it on the internet browsing, its battery can juice up this device around 20 hours which is really insane for a tablet device.
The Lenovo Yoga Tab 3 is coming with an 8-inch HD screen if you can pay some more then you may opt for its bigger variants Lenovo Yoga Tab 3 Plus which is having even more battery life with some extra features.
When we talk about the performance, this tablet has a 1.3 GHz processor, 2GB ram with 16GB of internal memory which is just enough for a seamless internet browsing.
The reason behind its name "yoga" has been derived from its design – it can be used in four different ways, hold it, hang it, tilt it or just stand it. It's really a cool design to make a device more efficient to use.
The Lenovo Yoga Tab 3 is a great tablet for the budget price which is offering the longest battery life. This device could be a boon for you if you travel a lot – besides a great battery live it can deliver a good performance on web browsing, video playback or some light gaming.
Amazing price
Longest battery life
Good performance, seamless web browsing
Innovative design 
Average display quality
Old Android version (5.1)
5. Fusion5 Ultra (Powerful Windows Tablet for Budget)
2.43 lbs | 10-inch | IPS | 1280 x 800 | 2 GB | 32 GB | 9.5 hours | Windows 10  
Undoubtedly, Microsoft Windows is much powerful than the Android, and if you are already familiar with Windows then you'll love this tablet.
The Fusion5 Ultra is powered by the latest Microsoft Windows 10 which is a full PC version. It means you can run your .exe programs on this tablet. Moreover, it is equipped with a full-size USB port.
In my opinion, you'll rarely find a tablet within the 200$ which can offer a PC version Windows 10.
For performance consideration, this unit is powered by an Intel Atom Z3735F (G) processor which is a quad-core processor and has a 1.83 GHz clock speed. Moreover, with 2GB RAM and 32GB storage is quite enough for your web browsing needs. You'll get a fully PC-like browsing experience on a tablet, which is amazing.
The display quality is average, the 10-inch IPS panel with HD resolution is not the best but it is still pretty good for internet browsing. But considering the powerful features and price, it is understandable.
Battery life is good, you can use this tab continuously around 10 hours with a single charge.
If you are looking for a powerful tablet at the budget price for your internet browsing needs then trust me the Fusion5 Ultra is one of the most powerful tablets around here.
Great price
Latest Windows 10 
Good battery life
Allow running PC application
Amazing performance
Comparatively heavy
Average display
Best Tablets in Mid-Range and Above
6. Lenovo Tab 4 Plus (Overall Recommended Tablet in the Android)
0.68 lbs | 10-inch | IPS | 1920 x 1200 | 4 GB | 64 GB | 13 hours | Android 7.1 | USB Type C | WiFi + LTE 
This is what I was talking about, the Lenovo Tab 4 Plus is one of the best tablets for surfing the web in the Android. This tablet has everything that you'll need for the smoothest internet browsing. Moreover, it can be used for other purposes like gaming, movies or video calling.
First of all, this tablet has a 10-inch display with 1920 x 1200 pixels of resolution which is very sharp and bright. Moreover, with the support of Dolby Atmos and dual stereo speakers, it can deliver an amazing sound.
When it comes to performance, the Lenovo Tab 4 Plus is powered by a Qualcomm Snapdragon 625 processor which is based on the 14 nm technology. It means it will provide a better performance along with great battery life. Furthermore, it has 4GB of memory which is pretty nice for web browsing and gaming as well.
If you are interested in a keyboard then you can get a Bluetooth keyboard to use this as a PC. The version I am talking about has 64GB of inbuilt storage if you only going to use it for web browsing then you may opt for its lower variant.
As I said above it has an energy efficient processor, and obviously it should be having a long battery backup time – and it can last up to 13 hours on web browsing with just single charge. However, Lenovo is claiming it to around 20 hours but practically it is around 13 hours only.
Good news, this latest tablet has USB Type-C port for your faster data access need.
If you just want to use this tablet with WiFi only you don't need to spend extra on the LTE version. But you use your tablet outside often then you might take advantage of the cellular capability for your interruption free web browsing.
If you can spend more on your tablet then it is the best tablet for web browsing? Absolutely not! there are many great and latest Android tablets like Samsung Tab S4 are available you can choose them. But they are over-rated only for internet browsing, I just tried to cut the cost as much as possible.
The Lenovo Tab 4 Plus is one of the best tablets for web browsing which is offering a longer battery life, full HD big screen and optimal performance. Even you can do some more with it like, video playback, streaming, or gaming.
If you are looking for a tablet for internet browsing only then you don't need to spend extra on this tablet, you might grab any previous tablet from our list.
Big screen with full HD resolution
Great battery life
A seamless performance with Snapdragon processor and 4 GB of memory
Impressive sound quality
Lightweight
Can be used as a laptop with Bluetooth keyboard
LTE supported
USB Type-C available
A bit old Android version (7.1)
7. iPad Pro 9.7-inch (Overall Recommended in the iOS)
0.98 lbs | 9.7-inch | IPS | 2048 x 1536 | 2 GB | 32 GB – 256 GB | 10 hours | iOS 9 | Lighting port | WiFi + LTE  
The iPad Pro 9.7 is the most recommended tablet for web browsing when we talk about the Apple devices. The reason behind choosing this old model is, it is comparatively affordable and has all required specification for a smoother web browsing.
However, if you can afford the latest iPad pro then it is not for you, but considering this requirement it'll be like using a cannon in the place of a gun. So, I would like to prefer this tablet instead of the latest version, because you can also do more than the web browsing with it.
This iPad Pro is available with the 32 GB to 256 GB storage capacity. Moreover, you can also choose between WiFi or WiFi + Cellular variants.
As you already know about Apple's retina display, which is a very sharp and vivid display out there. This model has a 9.7-inch screen size which is offering a wide color and high contrast ratio. It means, whether it's about gaming, movies or photo editing, you can use this tablet for multi-purpose. Additionally, with Apple's pencil can take notes or make drawing like a real pencil and paper.
In terms of camera quality, you are getting a 12MP iSight Camera with True Tone Flash which can capture a very detailed image. Moreover, the battery backup is quite decent, it allows you to work up to 10 hours with a single charge.
With the 2.26 GHz processor and 2GB of memory, it can deliver amazing performance.
Despite the old version, the Apple iPad Pro 9.7 is the perfect shot for internet browsing game, you are getting sufficient features for the low price compared to the latest version.
In facts, the Apple devices are expensive but it should be considered as an investment for the gadgets because they usually last longer.
Durable and lightweight design
Great performance
Rich display quality
Immersive sound 
Amazing camera
Long battery life
8. Microsoft Surface Pro 6 (Ultimate Choice)
1.73 lbs | 12.3-inch | IPS | 2736 x 1824 | 8/16 GB | 128 GB – 1TB | 13.5-hours | Win10 Pro
As I said earlier, Microsoft Windows is a very powerful OS without any doubt which is powering more than 82% of devices in the world. When it comes to high performance, then our mind just heads over to the laptops or desktop.
The Microsoft Surface series is a golden link between the tablet and laptops, and their latest Surface Pro 6 is a very high-performance device which packed in a compact tablet's body.
Here, I want to tell you if you are looking for a portable, lightweight device then it is not for you. However, it is not the exorbitant heavy one but with the bigger screen size and metal body construction it has above average (1.73 lbs) weight than the tablet.
The best thing about the surface series which I like the most is – you can configure your device as per your requirement. You are allowed to choose between the processor, RAM, and storage. For this light usage purpose, I would like to recommend its i5 variant with 8GB RAM and 128 GB storage which would be the best from the performance and price aspect as well.
The 2736 x 1824 pixels of resolution is pretty much for a 12.3-inch size display, so it is offering a very sharp picture quality. Additionally, it is an IPS panel so you'll be getting the vivid color and wide view angles.
The Surface Pro comes with an inbuilt foldable metal stand, which allows to place it in the different positions. Additionally, it adds some layer of durability to the tablet as well. The Surface Book Pro 6 can be used in multiple ways, tablet (with folded stand), laptop (with open stand, and attached keyboard) or studio mode (with Stylus).
In facts, it is a very powerful machine which allows you to do all computer intensive task like gaming, editing, drawing or multitasking. While internet browsing is the piece of cake for it.
Despite a big screen and powerful performance, the Surface Pro 6 is offering 13.5 hours of battery life, which is impressive.
Overall the Microsoft Surface Pro 6 is the most powerful tablet of our list if you are a windows lover or just need something unstoppable material then it is for you.
Furthermore, you can configure this device according to your requirement and budget, it is the best thing.
Powerful performance
Richest display with crisp and accurate colors
Premium and reliable metal body design
Amazing battery life
Bigger screen for immersive browsing
Great! if you are reading this probably you have read the entire port.
As I discussed enough already above, I just want to tell you:
If you are looking a device only for web browsing then you don't need to spend a lot, you can pick any one device from my first four recommendations. They all are budget-friendly, and which one will you prefer – Android or Windows it will depend on you? However, I would like to recommend Windows over Android which is much powerful OS and allow to do more.
If you want to do more with your tablet then you can also check my all top recommendation for Android, iOS, and Windows.
If you have any question regarding these best web browsing tablets just let me know in the comment below. I will back to you soon.
Thank you very much, have a nice day!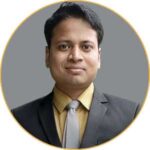 Nootan Kumar is a 25-years-old Blogger from India. He is a Cisco certified network engineer and currently doing the job in a reputed company. He is very enthusiastic about Computer gadgets and technology. Read more about him