Tablets are widely used for many tasks nowadays, like reading, watching movies, or taking notes. Whether it is for personal or business purpose tablet is the most viable option than smartphones or laptops. Especially in the business, tablets are being used for several tasks, like taking notes or video conferencing. And why not? They are very portable, powerful, and easy to carry.
If you're in a hurry, check out our top choice APPLE IPAD PRO View at Amazon.
But before choosing the best tablets for video calling in 2023 there are lots of factors that should keep in mind.
Also Read: Best video calling laptops
For example:
How much big tablet is good for video conferencing?
Which display technology is the best in the tablets?
Which OS (operating system) is good for video calling tablet?
How much camera is sufficient for a decent video calling experience?
In this article, you will find all of the answers those questions that are coming into your mind related to the video calling tablets. If you read this whole article, then you will find a perfect tablet for you or at least will be aware of the things that are most important.
If you don't have enough time or already know what you'll need, then you can go through my recommendations first. However, you can jump to the buyer's guide section anytime by scroll-down or clicking through the content links.
So, without further ado, here is my list of the best video calling tablets of 2023.
Best Video Calling Tablets in 2023 – Reviews
 1. Fusion5 Ultra (Affordable and Powerful Windows Tablet)
2.43 lbs | 10-inch | IPS | 2 GB | 32 GB | 7.5 hours | Windows 10
The Fusion5 Ultra is my first recommendation for a video calling tablet, which is offering a 10″ IPS display with full Microsoft Windows 10 at the cheapest price. Because of the Windows environments, you can use it more than just a video calling tablets, it is compatible with a wide range of software. This tablet is capable to run many office related applications very smoothly, like – PowerPoint, PDF reader, Excel, Email etc. Moreover, With Intel Quad-Core processor and 2GB of RAM, you can play some light games as well.
While for video calling, there are multiples options available, because, most of the applications are compatible with the Windows platform. Moreover, with 10″ big display, good camera quality and dual speaker system provides a justified video chatting experience.
Honestly, due to some big size and solid construction, this tablet is having a slightly high weight, no compromise in the built quality though.
If you will ever hold this tablet in your hand, you will feel what I am talking about. Additionally, the magnetic charging technology is another plus point here, this will avoid tablet from falling, in case anybody accidentally pulls the charging wire.
Overall the Fusion5 Ultra is a great affordable option for video calling, which is offering a beautiful big screen, amazing sound, good build quality and powerful Microsoft Windows 10.
If you are looking for a budget tablet that should capable to provide good video calling experience along with performance, the Fusion5 Ultra is the perfect Windows tablet, which I would like to recommend.
Most affordable Windows 10 tablet
Good battery life
Big screen with acceptable image quality
Inbuilt 32 GB of storage
Great performance with Intel Qual-Core processor
Heavier than rivals
Camera quality is not too good, however enough for a decent video conferencing
 2. Fire HD 10 (Most Affordable Android Tablet)
1.10 lbs | 10.1-inch | IPS | 1920 x 1200 | 2 GB | 32/64 GB | 9.5 hours | FireOS 10
Amazon is a well-known brand for delivering great quality tablets and e-reader at an affordable price. The Fire HD 10 is their latest and flagship model which has gained higher popularity.
This tablet features a big 10″ full HD IPS screen which is having 224 PPI pixels density, which is just amazing for this price range. With the Quad-Core processor and 2 GB of RAM, it can provide amazing performance. Moreover, you can pick a model from 32 GB or 64 GB of storage according to your need.
For video calling concern this device comes with VGA front and 2MP of a rear camera. The front camera does lack some quality, however it still capable to do the good work. On the other hand, the audio quality of this tablet is quite good, it is coming with Dolby Atmos support which is paired with the dual stereo speakers. Overall, you will get a nice quality of video call.
Like other Amazon tablets, this unit also equipped with Dual-band Wi-Fi, which provide maximum compatibility with different network devices.
Also, read: Top tablets for video recording in 2023
The build quality of this tablet is not that good when we compare with other tablets on our list, but in this price range, it's still a great deal.
Big 10′ full HD screen, good build quality, Dolby Atmos sound, and 1-day battery life all comes in around 150$, it is really commendable.
The Fire HD 10 is the recommended tablet for those, who are looking for an affordable big-screen tablet for good video calling.
Overall, purchasing the Fire HD tablets is really worth the money, this is one of the most successful products of Amazon, which has been liked by millions of users across the world. You can use it for video calling, browsing, watching movies or even some gaming.
Totally worth the money product
Decent display quality with full HD resolution
Whole day battery life on standard usage
Amazon Alexa support
Good performance when considering the value
Available in 32/64 GB of storage
Camera quality is somewhat average
 3. ASUS ZenPad 3S 10 (Best Android Tablet for Budget)
0.95 lbs | 9.7-inch | IPS | 2K | 4 GB | 64GB – up to 128GB | Android 6.0 | 5 MP / 8 MP
If you can spend a bit more on your video conferencing tablet, the Asus ZenPad is one of the best tablets in mid-range which is offering amazing features.
First of all, this Android tablet has a 5MP and 8 MP front and rear cameras respectively, which is just sufficient for a decent video chatting experience. Additionally, it is equipped with SonicMaster 3.0 technology and two five-magnet speaker system, which is icing on the cake for video calling.
Under the hood, this device is powered by 4 GB RAM and, Dual Core ARM Cortex 2.1 GHz chip combined with Quad Core ARM cortex 1.7 GHZ, which is a 64-bit Hexa-core processor. Moreover, this tablet is offering 64 GB of inbuilt storage which is just perfect for storing your various types of data.
Overall, in the performance, you would likely not experience any issue. Additionally, in the front button, the fingerprint sensor is embedded, that is a secure way to lock and unlock the device.
The display quality of this tablet is really amazing, the 9.7″ IPS display offer the ultra-high resolution of 2K, which is very sharp and vibrant.
As you probably know, Android is having a massive app store, and there are tons of application available for the productive task like Microsoft Office, PDF reader, Gmail etc. including your video calling apps. Android platform is more adaptable than iOS, so it supports more applications, and provide freedom of usage.
The Asus ZenPad 3S 10 is coming with a metallic body with diamond cut edge design, which provides higher durability and gorgeous design.
Another best thing about this tablet is, it has USB Type-C port support, therefore, it is capable to charge the device on fast speed. The USB Type-C is a future-proof port, most of the devices have already adopted this universal technology.
Overall, the Asus ZenPad is a fantastic Android tablet which is loaded with amazing display quality, high-resolution cameras, great SonicMaster audio, faster performance, and a massive battery.
If you are looking for a big tablet for video calling that should also capable to perform some other productive task without any problem, then Asus ZenPad is a solid option.
Amazing price
Premium metal unibody design with diamond cut
Inbuilt 64 GB of storage, upgradable up to 128 GB
Hexa-Core processor with 4 GB RAM ensures smoother performance
Good camera and SonicMaster 3.0 surround sound provide an ideal video calling experience
Big 9.7″ display with 2K resolution
Lightweight and durable
USB Type-C with fast charging
A bit old Android version
 4. Apple iPad (Great iOS Tablet for Video Conferencing)
1.05 lbs | 9.7-inch | IPS | 2048 x 1536 | 2 GB | 32 GB / 128 GB | 10 hours | iOS 12 | 1.2 MP / 8 MP | Lightning | WIFI + 4G LTE
Apple's devices are very popular especially in terms of camera quality, whether we talk about the oldest iPhones model or latest iPad Pro, there is no compromise till yet, they deliver industry-leading hardware and software quality. The latest Apple iPad is probably the best contestant at the mid-price range for a video conferencing tablet.
First of all, the latest iPad is offering a 9.7-inch Retina display with 2048 x 1536 pixels of resolution, which is so gorgeous and delivers very accurate and vivid color quality.
When we talk about the camera quality, the front sensor is called the FaceTime HD camera and which is capable to do HD video calling with good clarity. On the back side, this tablet is equipped with 8 MP sensor equipped which can record video up to 1080p resolution.
In the software department, most of the major applications are supported like Skype, Hangout, Google Duo etc. And the Apple inbuilt FaceTime is also a good option, but it works only on Apple's device platform. As we have discussed in the buyer's guide the iOS is very user-friendly and beautifully designed operating system.
Out of the box, this unit has an A10 Fusion chip, 2GB RAM, and 128 GB of storage capacity, ensure the optimal performance. Moreover, this tablet supports Wi-Fi, Bluetooth, and cellular connectivity, which provides a flexible video conferencing capability.
Like other Apple's devices, this iPad also crafted with the aluminum body which ensures the stunning look and durability as well. Moreover, this tablet comes with a compact and lightweight design, therefore, it would be a great choice for on-the-go users.
Overall the Apple iPad is one of the best tablets for skype, hangout, FaceTime or Google Duo at the mid-range, which is providing a high-quality display, decent build quality, amazing performance, good battery life, and great cameras.
Stunning quality 9.7-inch Retina display
Wonderful performance with A10 Fusion chip
Great cameras and audio quality for enhanced video calling experience
Good battery life can last up to a whole day on standard usage
Slightly high price compared to the rivals
 5. Huawei MediaPad M5 (Best Android Tablet for Mid-Range)
0.68 lbs | 8.4-inch | IPS | 2560 x 1600 | 4 GB | 64 GB | 11 hours | Android 8.0 | 8 MP & 13 MP | USB Type-C, QC
However, ASUS ZenPad 3S 10 is also a good Android tablet, but the Huawei MediaPad M5 is an even better tablet if you can spend a bit extra on your video calling tablet. Actually, the Huawei M5 is a new release, and that's why it is coming with the latest software and hardware. Now, let's find out what are the attractive features that you'll get in this tablet.
The Huawei MediaPad M5 is better than the Asus ZenPad 3S 10 in many aspects. It has the latest Android version, better performance, enhanced cameras quality, and longer battery life.
This tablet is offering an 8.4-inch IPS display with 2560 x 1600 pixels of resolution which is very sharp and bright and can astound anyone easily. Moreover, it is also offering a metal unibody design with 2.5D curved edges which provides a premium look along with solid durability.
When it comes to performance, this tablet is powered by the Kirin 960 series octa-core processor, 4GB RAM, and 64GB storage capacity. Therefore, it can be used for various tasks like gaming, browsing or movie watching.
In the camera department, you'll get 8MP and 13MP front and rear cameras respectively, which are just perfect for rich video calling or photo taking. Additionally, the Dual Harman Kardon-Tuned speaker makes video conferencing even more immersive.
As I said above, this tablet has the latest Android version (8.0), which ensures higher security and performance with the latest features. Moreover, you're getting a whole day battery life with quick charging feature and USB Type-C port. It won't take more than 2 hours to get fully charge and getting ready for a whole day journey.
Unlike the pure Android devices, the Android-based Huawei Emotion UI has some bloatware exists, but it won't able to affect the performance much though.
If you don't want to spend on the premium video calling tablet the Huawei is the best android tablet for video chatting for the mid-price range. It is offering all premium features without any awful price.
Gorgeous display with higher resolution and brightness
Beautiful 2.5D curved uni-body metal construction ensures higher durability
Longer battery life with fast charging and USB Type-C support
The astounding sound quality produced by Harman/Kardon Tuned speakers
Powerful performance with Octa-Core processor and 4GB RAM
Latest Android version and fingerprint sensor for better security
The thin bezel can cause accidental touch sometimes, might need a cover
Slightly small screen (8.4-inch) compared to the rivals
 6. Samsung Galaxy Tab S4 (Overall Best Choice for Android Tablet)
1.06 lbs | 10.5-inch | Super AMOLED | 2560×1600 | 4 GB | 64/256 GB | 16-hours | Android O | 8 MP / 13 MP
After the success of the Samsung Galaxy Tab S3, Samsung has launched an upgraded version in the form of Samsung Galaxy Tab S4, which is loaded with the latest hardware and software. It is a lot better than the previous version in many aspects, whether we talk about the design, performance, cameras, or battery life.
The latest Samsung Galaxy Tab S4 is powered by the latest Android Oreo, therefore, you'll get latest features like split screen, Picture-in-Picture, password autofill.
Aesthetically, this tablet has a thin bezel design compared to the previous version, therefore, it looks so gorgeous. With the 10.5-inch Super AMOLED display, it can provide a vibrant and accurate picture quality, it could be a perfect device for video conferencing or movies watching.
Now comes to the performance, the Samsung Galaxy Tab S4 is powered by the Snapdragon 835 chip, which is one of the best mobile processors than delivers high performance while consuming less battery. Moreover, with the support of 4GB RAM, this machine can be used for everything that you can imagine. It doesn't matter whether you're going to use it for gaming, browsing, movie watching, video recording, or notes taking, it can fit with every user style easily.
Yes, it is coming with the S Pen, which allows taking notes as well on-the-go. Additionally, with the keyboard cover and Dex support, you can use this tablet as a full PC for your productivity need.
In the camera departments, you'll see many improvements, it has 8MP front and 13MP rear camera setup, therefore, your video calling experience is going to be salient here. Additionally, with the Dolby Atmos Surround sound, your video conferencing would be even more beautify.
If you're looking for the best Android tablet for video calling in 2023, the Samsung Galaxy Tab S4 might be the solid choice. it is one of the all-rounder tablets which can be used for many tasks like, reading, browsing, movies watching, or gaming.
Top-notch 10.1-inch Super AMOLED display
Best performance with Snapdragon processor and 4GB memory
Longest battery life of 16 hours with a single charge
Latest Android version with Google assistant
High-quality cameras for best video calling
Included S Pen allows drawing and taking notes seamlessly
With the Dex and keyboard cover can be converted into a full PC setup
Price is not for everyone
Keyboard cover sold separately
 7. Apple iPad Pro (Overall Best Choice for iOS Tablet)
1.03 lbs | 11-inch | IPS | 2388 x 1668 | 4 GB | 64 GB | 10-hours | iOS12 | 7 MP / 12MP (4K video) | USB-C
If you're not interested in the expensive tablets and still want an iOS tablet, the latest iPad could be the perfect choice for you. The latest iPad is offering all premium features without any premium price.
On the other hand, the iPad Pro is probably the most expensive tablet on the planet earth, which is offering the highest features.
This year the latest iPad Pro has been totally redesigned, the design, performance, durability, and usability have new meaning this time.
The latest iPad Pro won't carry the traditional home button, instead, you can operate it with the gestures only. Moreover, it has narrow bezels with the thinner design, which gives it a wonderful look.
With the 11-inch edge-to-edge liquid Retina display this tablet can deliver real life-like colors, even it would be perfect for professional photographers. And, due to the higher screen to body ratio, its 11-inch screen won't dominate over you as well.
From the performance aspect, the latest iPad Pro is a powerhouse, the A12X Bionic chip with Neural Engine can handle any complicated process easily. Moreover, you can choose storage capacity up to 1TB, this time you won't face any lack of features.
As I said, Apple's devices have amazing cameras quality, and this device is not an exception. With the 7MP True Depth front camera, it can provide the ultimate video chatting, photo taking or video recording experience. On the other hand, the back camera is even more powerful, the 12MP sensor is capable to capture heart-taken images and videos. You won't lack any latest camera features like 4K support, AR, smart HDR, portrait, TrueDepth, Animoji, and Memoji.
If you're into drawing, you'll definitely live the new Apple Pencil, it has become smarter and more realistic. You can draw like a real pencil and paper, with the double tap you can switch between the brushes or eraser without interrupting your workflow.
The great news, this time Apple has been adopted the USB Type-C in the latest iPad Pro which has opened many doors of connectivity, you can now connect external displays, cameras or drones without any hassle.
If you're looking for the most premium video calling experience, the latest Apple iPad Pro is probably the best option in the current market, expensive though.
Most color accurate and brighter display
Most beautiful design with narrow bezels and slimmest body
Best performance with A12X Bionic chip and 4GB memory
Larger storage capacity up to 1TB
Best cameras and sound quality
Longer battery life with USB Type-C support
Very expensive, not for everyone
Best Tablets for Video Calling in 2023 – Buyer's Guide
As I promised that this section will provide the information about all factors those are most important before choosing a video conferencing tablet in 2023.
So, what are the important factors that should be considered before purchasing the best tablets for video calling?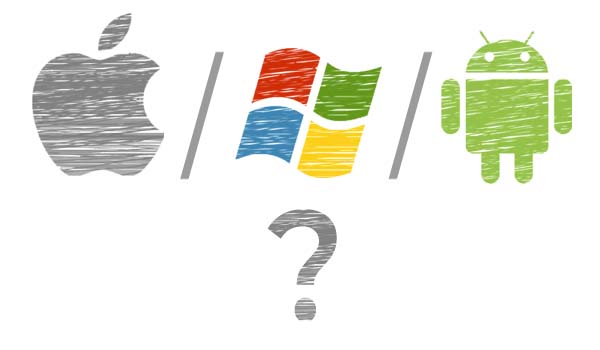 This option can change the whole user experience of tablets. There are mainly three types of major Operating Systems available which are powering the tablets.
Apple iOS
Everyone knows about iOS, it is the most popular and easy to learn Operating System. Apple tablets are available in four sizes -7.9″, 9.7″, 10.5″ and 12.9″.
The iOS is somewhat limited when compared to the desktop OS, there is no universal file browser. And it is not a good option for people who need specialized applications. However, for video calling, Apple tablets are one of the best options, they have a great camera, sound and display quality. When we talk about the application, there are FaceTime, Skype, Hangout and many options are available for video conferencing.
Microsoft Windows
Microsoft Windows is the most powerful OS for the tablets. Windows 10 is the latest version which is mostly found in the latest Windows tablets. This Windows 10 is capable to run all legacy software that was created for Windows 7 or 8 along with earlier versions.
For video calling in Windows, there are tons of application available, and you don't need to worry about that. This OS is recommended for those, who want to do heavy-duty computing on the tablets. But it might be overkill for those who just want to do the video calls, gaming or social networking.
Google Android
Android is also an easy-to-learn operating system for the tablets, but it is not as polished as iOS nor quite as simple to use. Moreover, there are a huge collection of apps in Google's Play Store compared to Apple's App Store.
This OS is a good choice for those who are looking for a tablet for light use. However, for video calling, you can find a cheaper and good option in Android tablets. But if you are looking for powerful mobile computing then you should look elsewhere.
Yes! The display is one of the most important factors of video calling tablets because it is the most important component which is responsible for an ideal interaction between device and us.
There are mainly three types of display found in the tablets, and they are TFT, IPS, and OLED. Now you might be thinking, what about the Retina, AMOLED or Super AMOLED display?
Here I want to tell you AMOLED or Super AMOLED is also the upgraded version of the OLED; however, they are brighter and energy efficient than the base version. This technology has been mostly used by Samsung, but nowadays there are many other manufacturers also implementing this display technology into their devices. On the other hand, Retina Display is also an IPS panel and that term used by Apple.
Again, from start – the TFT display is used in the very low budget mobiles and tablets, you will rarely find them in modern devices, so we'll not talk about them.
Now we have remaining two main display IPS and OLED.
Which one display is better for video calling tablets – IPS of OLED?
IPS (In-Plane Switching) – This type of display provides the most accurate and natural color quality, and wide view angles. It is the most common technology and can be found in most of the tablets nowadays.
OLED – The OLED display provides a brighter light and great contrast ratio, and they are more energy efficient. But there are still limited numbers of devices which are offering OLED display.
However, there are many other factors which affect the display quality like color gamut, HDR, backlit technology and screen finish. But, if you're not into the color sensitive task, you don't need to think about too much.
First of all, the size requirement depends on your requirements and budget, there are mainly three categories in term of sizes.
7-inches – These types of tablets are easy to carry and hold by one hand. Moreover, these devices are the most affordable, it might be a good choice for video calling or eBook reading.
8-inches – These types of tablets are the most popular among all of them. You can use them for playing games, productive task along with nice video calling. For using them you might need to use your second hand, and for carrying them into your pocket is not possible. But this screen size is ideal for performing most of the tasks.
10-inches – These devices can be called as the full-size tablets. These tablets can perform some laptop level task. Due to the big display, they allow doing multitasking. They might be a consideration for video calling device, but you need support for using them because they are some heavier and might be hard to hold longer. However, if you rarely use the tablets while moving, then these will definitely provide the immersive video calling experience.
12+ inches – The tablets above 10 inches are built to be laptop alternatives, they target business users, and have a focus on productivity.
If you are interested in the larger screen, then you should definitely read this post.
Best laptops for video chatting
Where you can find both laptops and tablets that are ideal for video calling.
This is also an important factor of the tablet's display, which is capable to change the whole story.
The display resolution requirements go parallel to the screen size, means as much larger screen you will pick, higher resolution is needed to maintain the image quality.
In most of the cases, the full HD (1920×1080) resolution works well with small to medium screen sizes. Nowadays, most of the tablets are offering more than that resolution, so you don't need to worry about that.
However, choosing the higher resolution tablets is always a good idea, because you can use it for more than just a video conferencing device.
A camera is one of the most important components of a video calling tablet, without any doubt. It is responsible for the image quality during the video call. However, there are also other factors that affect the video quality during the call – like network speed or microphone quality, but the camera still a major factor.
Usually, a 3 to 5 Megapixels camera works the good for video calling purpose, however, there is no limit either you can go with higher than that. But make sure these specifications should be available for the front camera.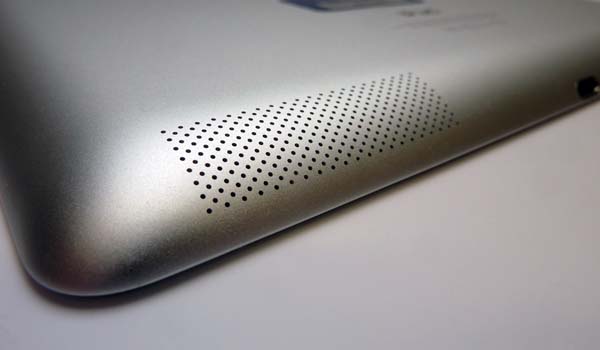 Only a good camera can't provide the best video calling experience. For best video chatting experience the audio quality also matters along with cameras.
So, make sure the tablet is having a good quality microphone, speakers and headphone.
There are many reputed audio companies which provide hardware for tablet devices, like Harmon/Kardon, Dolby Atmos, therefore, try to find a tablet with any of dedicated sound technology.
Wrapping it up
First of all, if you're looking for a budget tablet for video calling, then you might like Fire HD 10 which is one of the most popular tablets of all time. While for those, who are looking for a more powerful device for the budget, the Fusion5 Ultra would be a better choice, which is a Windows 10 powered device.
If you can slide your budget a bit more, the Asus ZenPad 3S is a much better option which is providing a long battery life, better camera quality, durable design, and higher performance.
Moreover, the latest Apple iPad is one of the great tablets for video chatting in 2023, you're getting all premium features without spending premium money. While if you're interested in the Android tablet then I would like to suggest Huawei MediaPad M5 tablet for you.
Overall, the Samsung Galaxy Tab S4 is my best choice for video chatting tablet in 2023, it is an all-rounder device which can fit in every block whether you're going to use it for gaming, browsing, photo editing or movies watching.
Lastly, the latest Apple iPad Pro is my best video conferencing tablet in 2023 for Apple's fans, it is the most powerful, features rich, and beautiful tablet on the planet earth, very expensive though.
Ok, did you find your best video calling tablet in 2023 or have any questions regarding these tablets? Let me know in the comment below, I'll back to you shortly.
Thank you very much for reading, have a great day 🙂