In this technology era, life without a smartphone is hard to imagine as it has become almost an organ of our body.
The smartphone industry is evolving rapidly, and unique features are being introduced every day. Therefore, it has significantly necessary to aware of technology trends.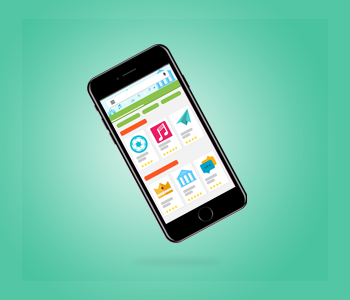 Ultimate Smartphone Buyer's Guide
Well, you need a smartphone, and you need it now; maybe you are looking for an upgrade, or your contract is up for renewal. Perhaps it's your first phone, or you just dropped the last one from your hand.
No problem, there are tons of good option out there, and we've got the ultimate smartphone buyer's guide in the form of an infographic. So, you can choose a smartphone that right fits for you.
Just paste the above code, and you are done!
Just paste the above code, and you are done!
The Ultimate Smartphone Buyer's Guide 2019 (Infographic)
Android vs. iPhone
It is the most significant debate of all time; well, the selection depends on your priorities and needs. Here are the advantage and disadvantages of both OS, which might clear the picture. However, both operating systems work fantastic, and you won't regret buying a smartphone with either OS.
If you need a phone which costs less than 500$, you're going to have to choose Android (or buy a second-hand iPhone). If you're technically-minded or like to customize your phone, you're going to prefer Android as it's so much more flexible than an iPhone.
iPhone
Pros
Hardware and software both controlled and optimized by Apple
Curated app store, fewer worries of malware
Generally good support
Cons
No expandable storage
Walled-garden ecosystem
Limited customization
Android
Pros
Open source, easily customized
Expandable storage on many phones
Wider choice of phones
Cons
Higher chance of malware
Interface not the same on all phones
Patchy support
Build quality
Build quality is all about the durability of a smartphone, and it depends on many factors like below.
Used material: Typically, metal and plastic are mostly used in smartphones, but some panel are coming with glass-coated, and they are very fragile. Make sure you get a protective cover with them. But if you are prone to dropping your phone, it is recommended you go for metal or a plastic built handset.
Waterproof and Dustproof: It is also an essential factor in the durability of the smartphone. Always check IP rating this will tell you how resistant your smartphone is against water and dust, higher the better!
Display
Choosing the resolution and size of the smartphone display depends on how you use your smartphone. If you often edit videos/photos, stream videos, or download and watch movies, then you can choose a smartphone from 5.5-inch to 6.0-inch, the resolution full-HD or QHD.
If you go beyond larger than 6-inch display, then the smartphone will become bulky and difficult to carry.
If you are a regular user, mostly use mobile for checking mail, chatting and browsing social media or internet, then anything from 5-inch to 5.5-inch HD or full-HD display smartphone if perfect.
SIM & SD Card Slots
It also depends on your requirement, whether you want a dual SIM or not.
If you want to run a single SIM and a memory card, then the hybrid slot will work fine. On the other hand, if you're going to use dual SIM along with memory card, then look for the smartphone which offers dedicated SIM slots.
Processor
A processor is the heart of a smartphone if you are a heavy user, who play have games, stream video, edit photo/video/documents online, often use the app in split-screen mode, and you should choose the smartphone with the latest Snapdragon processor.
For the light users, the MediaTek processor is good, they are budget-friendly, or you can go with Snapdragon's low-range processors as well.
RAM
The more RAM is better for multitasking, but it doesn't mean that the size is always matters. You also have to check the type of smartphone's RAM, for example, the same quantity of a DDR4 RAM' will perform a lot better than DDR3 RAM.
Generally, buying a smartphone with 3-4GB RAM is sufficient. If you select the massive size of RAM, then it can't be utilized, and will always remain free.
Storage
A large volume of the smartphone's storage reserved for OS and the apps that come pre-installed with.
Keep in mind, the phone with 16GB/32GB/64GB or more don't come with exact mentioned storage.
The user who keeps a more significant number of app and lots of video or photos can go for 64GB or 128GB variants. If you prefer to keep less number of apps on your smartphone, then you can go for 32GB storage.
Camera
If a phone has a higher number of megapixel does not mean that the camera is better. There are several factors which should consider before choosing the camera of the smartphone.
Autofocus – Make focusing easy in video mode, or continuously shooting, and laser focus is a new technology which is even more accurate.
ISO level – Higher the number, the camera sensor would be more sensitive to light.
Sensor Size – A larger sensor has a more exceptional ability to gather the light.
Pixel size – Higher the number, the size of the image will be bigger and sharper.
Aperture – The lower the f-number, the wider the aperture, and thus the camera performs well with speedy shots even in low light; this feature achieves the bokeh effect.
A photographer enthusiast might want a camera with 12 or 16MP under f/2.0 or lower aperture.
For a casual shooter, an 8MP or 12MP camera with f/2.0 – f/2.2 aperture is sufficient.
Battery
Currently, Li-Ion batteries are quite popular, and they have the majority. The Li-Po is the best option if you get, as they are more leak-proof and safe; however, they are costlier.
The Battery usage differs from user to user depending on the way he/she uses the smartphone. If you are a heavy user then you should go with above 3500mAH battery, otherwise for light user 3000mAH is sufficient.
User interface
User interface and OS are the most important factors which should consider before choosing a smartphone.
For pure Android experience, you can buy Nokia, Motorola, Nexus/Pixel, or even Android One device. However different interface like EMUI(Huawei), MIUI(Xiomi), Xperia UI(Sony), OxygenOS (OnePlus) Samsung TouchWiz, ZenUi(ASUS), ColorOS (OPPO), FunTouch (VIVO) and others offer more option and nifty features to sort application.
But, smartphone by OEM also comes with bloatware and specific apps that you probably won't use ever.
So, we recommend trying the smartphone before you buy.
Ports
Ports can be an essential factor while choosing the smartphone. Nowadays, micro-USB and USB Type-C both types of ports available in smartphones these days. It is recommended to switch USB Type-C, because of this future-proofing and easy too plug.
Moreover, few OEM has started to ditching 3.5mm headphone jack as well. There might be two or three years, almost all OEMs the smartphone will completely be switched to USB Type-C based headphone jack.
Security
Nowadays, most of the smartphones are offering some extra security features like fingerprint sensor, or even iris sensors. These sensors not only unlock/lock your smartphone but as a password to access certain apps, files, or documents.
A smartphone with a fingerprint sensor can be available below 100$., and iris sensors smartphones are still expensive.
We recommend buying a smartphone with these extra security features because most of us having personal information on our smartphones.
Conclusion
I hope you have cleared most of the doubts regarding purchasing a new smartphone, but some things mostly remain dependent on users' need and budget.
Well, if you like this post or you have any question please comment below without hesitation.