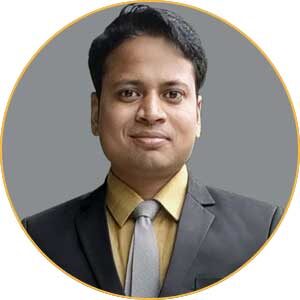 It's our ecstasy that you're desirous to know about us. My name is Nootan Kumar, and I am the founder of the 10hotdeals.com. I am a graduate of Dr. Bhim Rao Ambedkar University Agra in science and math. Formerly, I worked as a computer engineer, facing thousands of hardware and software-related problems with laptops, monitors, and other tech products. I have also experience in electronics circuit designing and chip-level repairing. Currently, I am working as a Network Engineer for a reputed company after acquiring my CISCO certification. Yes, meanwhile, I was also studying CISCO Routing and Switching. I am an avid tech person who loves to read and write about cutting-edge computers and technology every day.
After some spare time, I have decided to start this blog (10hotdeals.com) – where 1 & 0 represent the binary number system, which is the base of storage, transfer, and manipulation in the computer system and digital electronic devices. In other words, this blog is dedicated to – what are the currently "Hot Deals" about the tech and digital products on the market. On this blog, we (yes, now we are a team) provide unbiased reviews of top-rated techs, products, and services to help our reader to make wise decisions. In this quest, many friends from different study majors helped me out with their experiences.
For example, one of my Mechanical engineer friends has recently published a comprehensive guide about the best laptops for Solidworks.
We have already written several articles on different topics, which can help you to select the right tech product and services, whether it's about any software, services, laptop, tablet, monitor, keyboard, or even a mouse. You can browse the top products category or search for any topics from the menu per your requirements.
Note: We only recommend those products which fit well with our quality criteria and that we like. We are solely independent and don't provide any paid reviews.
Thank you very much for your support!
If you have any queries or suggestions, contact us at support [at] 10hotdeals [dot com].