By Nootan Kumar | Last updated February 15, 2019
Solid work is a very versatile software, and finding the best laptops for SolidWorks is totally depends on your requirements. Some users (maybe students) don't need to go above the range of $500 according to laptop's hardware requirements for them. While some users may require a massive configuration that could cost them around ~$2,000, and the rest might fit between this range.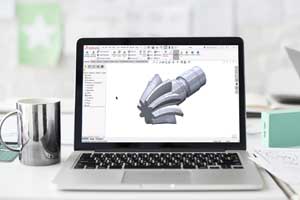 Which specification is sufficient for me, this is the most crucial part of this process?
That's why finding the best laptop for SolidWorks becomes tricky. And, there is more – if you randomly go with any laptop with high configuration, there is no 100% guarantee that will work fine with Solidworks. Because all graphics cards and hardware are not compatible with the Solidworks, so it becomes even more complex.
There is another way, you can check out some certified laptops on the official website, but it is not as much detail as you'd want. And obviously, it won't tell you that which laptop has the best value for money.
But in reality, you can settle with a below $1,000 laptop that will work fantastic, and you don't need to spend thousands of money on the certified workstation laptops.
There is an evergreen method that always works, you can ask peoples who have actually use the software on both computers and workstations. And, this post is all about it. Formerly, I have worked as a technical support Engineer, therefore I have troubleshoots thousands of Solidworks problems during my work. That's why I know exactly what kind of specification you'll need for your CPU, GPU, RAM, and storage device as per your requirements, Also, which hardware specification works best for optimal software performance.
These requirements depend on:
• Which types of user you are?
• The size of the projects you are working on -creating/modifying large assemblies with + 1000 parts or simple part + low assemblies with some drawing
• Which tasks do you perform daily? – drafting or rendering + simulations or modeling
As usual, we'll start with the breaking down of the all major factors those are most important before choosing a Solidworks laptop?
Best Solidworks Laptops – Buyer's Guide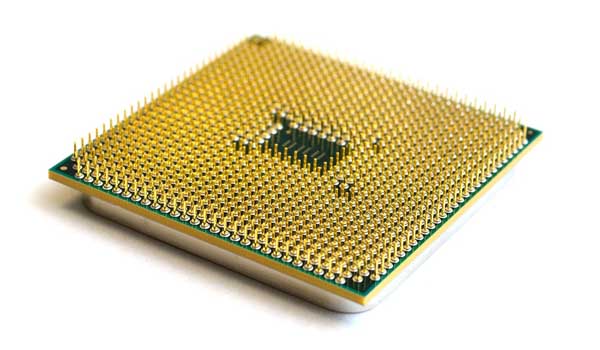 The processor is one of the most crucial factors for consideration before choosing the best SolidWorks laptop and the processor's specification depends on which task you perform daily?
Modeling, Drawing, and Simulations
Modeling is a single-threaded task, which heavily relies on the clock rate of the laptop's processor. And for that, you'll need an at least 3Ghz frequency processor for seamless working. Also, the additional cores/threads of processors are very helpful for drawing and simulations task.
Nowadays, you can find a processor with 4 core and Hyper-Threading in the budget laptops too, but can you afford one with a higher click rate and more internal cache, it is the main question.
If you are thinking:
What is clock frequency and how does it affect performance?
As you know, the frequency measured in the GHz, and the clock frequency defines that how faster calculation can your laptop do. As much higher frequency the faster a processor can do the calculations. Solidworks is a frequency-bound application because it used parametric modeling – almost all tasks (calculations) like part modeling & assembling, opening & saving, and rating models needs to be done by stepwise (one by one linearly). That's why a higher frequency processor can perform better with them.
What is the Number of Cores and what are the benefits of them?
Cores is also a processing unit that receives instructions and performs calculations, or actions. It means CPU with more cores can do multi calculation simultaneously faster than the single core CPU. But it is not always true, the software also should be compatible itself for multicore processing.
In the case of Solidworks, how does CPU cores affect?
There are mainly two areas where Solidworks can take advantage of the multi-cores.
Solidworks simulation: CPU with multicore can perform better in the solid work simulations, but it is only capable to utilize the 2-4 cores only. It means more than 4 cores CPU has no advantage in the simulation.
Photoview 360: Most CPU based rendering can use up to 10 cores, and more than that may not useful.
Multiple-sheet-drawing: It will also take advantages from the multi-core CPU.
As we see, there are no advantages at all having more than 10 core CPU with rendering/simulating. While investing in more frequency is always is a better choice.
Which kind of CPU should I need to go with?
1. If you work mostly with the designing/drawing/modeling/drafting then you'll definitely get the benefits from the higher clock speed regardless of how latest or how "better" that processor is supposed to be.
• For students: Intel Core i5, Core i7 with U or HQ label, whichever provides the highest clock speed.
• For professionals: Intel Core i7 8th generation or if possible, the go for HK series.
2. If you work with rendering and simulation a lot and if you don't have a separate machine for rendering then grab a multicore processor.
• For students: Intel Core i7 HQ or U series (depending on your assembly size)
• For professionals: Core i7 HQ (must for the large assemblies), or Core i7 H model processor.
Additionally, having multicore CPU is nice even though the software's part and assembly modeling don't take significant advantage of the multithreading.
Because, if you are running additional programs simultaneously, then these extra cores will take care of that without pulling resources from the dedicated core. Moreover, there are few more areas inside the software that can take advantage (other than multi-sheet drawing) of multithreading.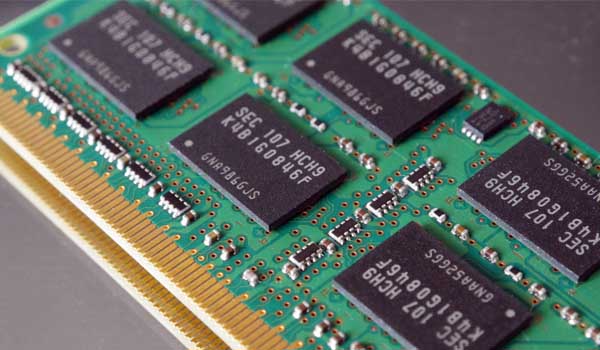 RAM is also an important factor to consider before purchasing the best laptop for SolidWorks because it works as temporary storage for the current file/project you are working on (when data is stored in RAM the CPU can retrieve it very faster). Moreover, it dictates the size of the assembly, multi-sheet drawing and it also defines that how many individual windows your laptop can tolerate.
Especially, the large RAM allows handling larger assembly while modeling.
RAM requirement according to the assembly size
• Small assembly: If you're only creating simple parts, drawings and assembly then you can start with only 8 GB of RAM. Some task like rotating models, simulations and rendering generally requires 4 to 8 GB of RAM to work properly.
• Large assembly: Unlike small assembly, obviously you'll need larger RAM size to load complex models and drawings in Solidworks. When you'll be running date heavy simulation then that large amount of data typically needs to be loaded during calculation. Resulting, the large RAM is become recommended. Importantly, this applied to the size of the datasets that need to be loaded when using the Solidworks. If your laptop will run out of memory then due to the hard drive caching the load time could highly increase, because this storage (hard drive) is much much slower than the RAM.
Finally, if you're working with the large assemblies then I would like to recommend to go with 16 GB – 32 GB or more RAM if you can.
RAM requirement according to the workload
• Beginners: small assemblies, single page drawing, simple parts – 8 GB
• Midrange: lager assemblies, multi-sheet drawings, complex parts – 16 GB
• High End: very large assemblies, simulation, very complex parts – 32 GB
• Extreme: All of the above with addition – 64 GB
RAM requirement according to the file size
• Assemble size below 500MB – 8-16 GB
• Assembly size between 500MB-1.25GB – 32 GB*
• Assemble size between 1.25-3GB – 64GB*
Note: *Computer with relatively low memory should also be able to open a large assembly if it contains a few errors, speedPak & Large Assembly Mode are used, and also depend on the best practices.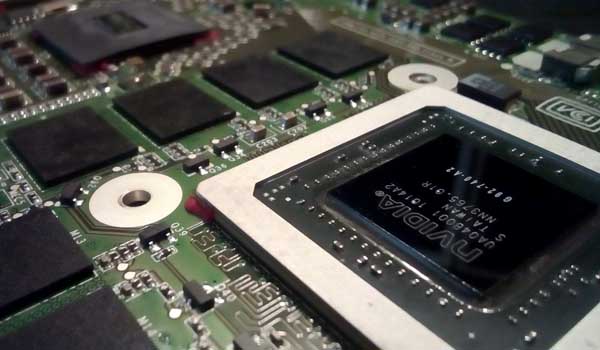 During my work periods, I have seen a lot of cases of slowdown and crashes in the Solidworks software, you know what – the major cause of the problem is a GPU (Graphics Card). Sadly, this card cannot be replaced or removed in the case of laptops, because it is a chip that directly embedded on the motherboard. So, it becomes the most critical thing to keep in mind when going to purchase a laptop for Solidworks.
Yes! you're going to stuck with this graphics card for the lifetime on your laptop, obviously, you'll want it to be good enough to handle your workload and hopefully should be compatible with the many future versions of the Solidworks software.
Then which graphic card should I go with?
Like other requirements, it also depends on your projects and where you are with Solidworks.
Means, if you are professional then you'll definitely like to invest in a high-end graphics card or workstation card, to ensure the highest possible fps with extremely larger and complex assemblies. Read the workstation card section to know more.
On the other hand, if you are a student or an engineer starting with Solidworks and looking for some budget-friendly options, then you can go with the mid-range consumer card. However, buying a consumer card it bit trickier and you have to ensure what you are buying. Don't worry I have also listed some tested laptop with consumer cards. Scroll down to read more about the consumer cards.
Workstation cards
It is the simplest process to pick and workstation card, just you have to make sure it is certified and tested by the SolidWorks. And, it will work flawlessly without any problem, because they are tested to minimize bugs and crushes.
Consumer Cards
If you have started with SolidWorks or you're on the tight budget then consumer cards are the best option to go with, they are not that expensive.
Yeah, I know it's very haunted that if you don't purchase a "supported" one then you might be in trouble and unable to run the Solidworks. It's is really nonsense, Solidworks has been shown to work on the consumer/gaming cards nowadays.
You can settle for a consumer card if:
If you are not doing intensive rendering and simulation, any dedicated AMD or Nvidia graphics card or any gaming card can work for you.
If you only do the modeling/drawing/drafting (in this case you don't need high-end graphics card)
Even you can do rendering/simulating that not exceed several hundreds of parts.
But keep in mind these things:
You have to use RealHack to work RealView with the consumer/gaming cards.
Going with a larger amount of vRAM is not recommended until you don't want to work with more visually complex models – large pattern/textures.
What is the problem with the consumer cards then?
They are not the best for the real professionals those works with thousands of parts in their assemblies.
Although, there is a large part of SolidWorks community who will help you with any glitches that you'll ever face.
You won't be able to get support from either the GPU manufacturer or the Solidworks if you face any problem with yours.
However, they offer the same programming interface (Open GL) as workstation cards, but their architecture is not designed for CAD application and this line is getting blurred every year.
The most common problem that occurs with the graphics card.
According to my experience, I have troubleshot thousands of Solidworks problem and most of them occur due to the drivers of the GPU. The latest driver may not the best driver – even if you download it from the official website of GPU manufacturer, so you may have to download an older version and it also applied on the workstation cards too.
Nvidia vs AMD which is better for Solidworks?
The Solidworks is not limited to use the CPU for rendering but also it is also capable to utilize your GPU – as long as it's a CUDA capable card. And there are only a few cards from Nvidia that supports this processing mechanism.
Visualize will only use the CPU if you have AMD card (won't able to utilize).
GPU accelerated rendering need a CUDA card – it is only available in the Nvidia.
For handling largest assembly, you may need to opt for as much vRAM as you can afford.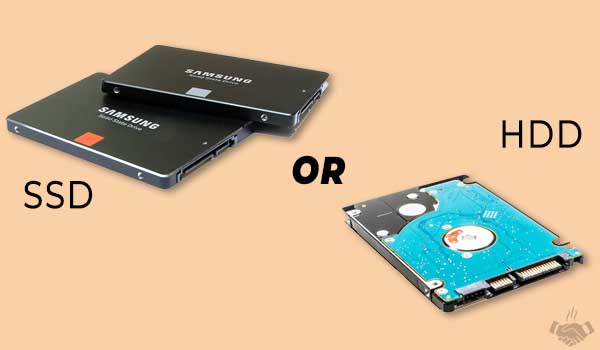 SSD or HDD which is better for Solidwork laptop?
Nowadays, Solid state drives (SSDs) are becoming standard for CAD works and they are not as expensive as before. So, there no any reason for going with the HDDs. And, don't lure by a 7200 RPM drive, because of they just look faster from 5400 RPM drives and provides larger capacity. But in reality, all of the HDDs are sluggish, even the slowest SSD (SATA III) is many times faster than the fastest HDD (7200 RPM).
For Solidworks, it is strictly recommended for go with an SSD laptop for faster performance.
HDD + SSD
If you have run out of storage due to the low storage capacity of an SSD, you can go with both types of the hard drive – SSD + HDD. Some laptop offers this feature at the time of purchased and in some of them, you may need to upgrade it yourself later.
The SSD is used for installing the operating system, Solidworks and any projects file that you're still working on, while HDD can use for storing long-term data. And, it is the best way to use both hard drives.
Why SSD is strongly recommended for a Solidworks laptop?
Assembly size
Because SSDs have much faster data retrieval speed, so it can surprisingly cut off the opening and saving time for assembly. The larger the assembly the longer the time it will take to open them – you probably already know that.
If you are working with very large assemblies, then invest on a laptop with PCIe NVMe SSDs, they are the fastest drives that you'll find among laptop as of today.
On the other hand, if you're dealing with medium sized assemblies, you can go for the common SSDs (SATA III) they can find easily in the most high-end laptops.
Obviously, if you are working with very small assemblies then you might not see a much noticeable benefit.
Launching Solidworks
According to a benchmark study on SolidWorks, if you go with an HDD the Solidworks will take considerably longer to load up the interface/files and so on. Additionally, if Solidworks has gone to idle mode (unused for ~20 minutes) or it is launching for the first time, then Solidworks has to wait for the hard drive to wake up. So, before accessing the program file it could take several seconds (~10sec) and an SSD can avoid from all of these issues.
Finally, if you are a professional who deals with large and complex models, then you should definitely go for an SSD and if possible PCIe NVME SSDs is the fastest drive you can get nowadays. Even, if you are a student or working with low-end projects try to get a lower end SSD, there are a lot of benefits of them for CAD work beside Solidworks.
RAID configuration
If you're looking for a large $3,000 laptop, you could consider getting some sort of RAID configuration for increased performance (i.e. RAID0) and stability (i.e RAID1).
In this particular case, I would advise in contrast to the performance. SSDs (especially PCIe NVMe) will offer more than enough performance as it is. At the same time, you can't expect to have 4-5 hard drives on one laptop (though that's certainly possible) and they would decrease the battery time drastically. So, the RAID1 is the only viable option for you unless you're absolutely sure to need a different setup.
A screen is the only part of the laptop that you stare all the time while working on your projects. So, it does make sense to think about the display quality.
The screen quality can be judged by the following attributes.
Panel type
Resolution
Brightness
Contrast
Color Gamut
These 5 metrics can help you to judge quite accurately ~90% of screens on the market.
IPS panels are great for color sensitive task and as well as provides wide view angles. So, choosing an IPS display for a Solidworks laptop is quite beneficial. And it can be found in the product description.
Unfortunately, the Solidworks versions before 2019 having a problem with high-resolution screens (above FHD). Because Solidworks uses a lot of fonts and custom padding/margins which become problematic even when using Windows scaling. You can also read a lot of discussion regarding the high-resolution display issue occurred with the Solidworks.
According to a thread some user has found that Solidworks 2019 is working with some 4K display though, but there are still some confusions. Overall, getting a 2K or 4K display might not be worthwhile after all. According to my opinion, full HD is enough for the Solidworks and also it will not cause any DPI scaling related issue.
Luminosity (a.k.a. brightness) and contrast is a part of description sometimes, however, it is the part of the in-depth review. But it is quite simple too – the more the better 300 cd is commonly found in most of the laptops, and some best laptops offer above 350 cd. While for an 800:1 contrast ratio is enough for CAD laptops.
TL;DR
Under $1,000 – non-IPS, full HD, 800:1, 250 cd
Between $1,000 – $2,000 – IPS, full HD, 300 cd
Above $2,000 – IPS, full HD, 1000:1, 320 cd, most accurate colors
This totally depends on your working style.
If you work in a place where a power source is available. In this scenario, you can dodge this problem without any problem. However, you'll definitely appreciate it, if your laptop could last for some hours while watching a few episodes of Game of Thrones.
If you're always on-the-go – then your laptop definitely deserves more backup power.
Overall, you need a long battery runtime. However, there is no full-proof way to measure it, but the number of cells can give some better idea of battery lifetime. Because for Solidworks, the laptops have the higher performance, so you should need to go with more than 6 cell battery or more to balance the backup time.
Top Rated Laptops for Solidworks
Best Laptops for Solidworks – Reviews
5.27 lbs | i5-8250U 3.4GHz | MX150 2GB | 8GB | 256 GB SSD | 15.6″ 1920 x 1080 | 15-hours | Win10 Home 
The Acer Aspire E15 E5-576G is our first entry-level laptop for Solidworks, if you have just started with the software then you can consider this laptop. It comes with Intel 8th generation processor which is having turbo frequency of 3.4GHz, moreover, it comes with 256 GB of SSD (SATA III) drive and 8 GB of memory. These specifications are enough for student or for those who have just started out. The SATA III drive doesn't have great speed like NVMe, but it definitely far better than the HDD.
There is another great thing about this laptop is that the battery life is very impressive, in the standard condition it can last up to 15 hours, even if you'll working with your Solidworks software it can stay with you more than 8+ hours.
This cheapest laptop for solid work has a full HD 15.6 display, which is an IPS panel. The full HD display is just enough for this screen size, it can provide decent sharpness and color quality while working with models and has minimum chances of the software bugs.
Some laptop with Intel Integrated card will be able to handle all of your projects, while some of them just make you frustrated with insane lag.
Why does this happen?
If you will continue adding a few more part to your simulation calculation then it becomes continuously heavier for your CPU. However, your CPU might survive till yet, but after adding the viewport to it, you'll realize that you have just wasted some thousands of dollars. It may not be seen in the case of AutoCAD but Solidworks is totally different species: it's way more resource intensive.
Trust me, I have seen many helpless laptops with integrated cards and those were able to handle AutoCAD and Inventor without any problem.
That's why I always recommend going with a dedicated graphics card laptop. You can consider this laptop as the last and good option for Solidworks which has a dedicated graphics card (MX140). However, it is not much powerful compared to the expensive one, but it has enough capability to run these kinds of projects.
Overall, the Acer Aspire E15 E5-576G is the most affordable laptop for Solidworks students which comes with a full HD IPS panel, longest battery life, MX150 dedicated graphics card and latest Intel i5 8th generation processor.
If you have just started out or you are looking for the cheapest laptop for Solidworks, then you don't need to look elsewhere.
Most affordable
Great battery life
Great performance
Only 2GB of VRAM
Low memory and storage (upgradable)
Not recommended for professionals
5.66 lbs | i5-7300HQ 3.5GHz | GTX 1050 2GB | 8GB | 256 GB SSD | 15.6″ 1920 x 1080 | 7-hours | Win10 Home
The Dell Inspiron is a much better laptop after spending a few more bucks, it can handle small to medium design & projects without any issue. If might be the best bat for you if you take heavy CAD classes. In facts, the specs are definitely not on par with workstation performance but they are not too far off.
Unlike the previous laptop, it has a much powerful Intel i5-7300HQ processor (H model represent High performance while Q stands for Quad-Core), which offers 3.5 GHz clock speed which is very high.
It means this Quad-Core processor which is supported by 8 GB RAM and 256 GB SSD – able to handle simulations and rendering with no issue. The 8 GB memory is plenty for more than 100 parts design, however, if you ever bogged down with more complex design models, you can upgrade it to 16 GB easily to handle more than 500 parts assemblies.
This laptop also has a full HD 15.6-inch IPS panel, which is a perfect blend for the Solidworks compatibility.
Like Surface Book 2 (which is a certified notebook for Solidworks software), the Solidworks will work pretty well with most consumer cards. In fact, the Dell Inspiron has the exact same GPU (GTX-1050) that the low-end surface book has. There's more about the consumer cards, as long as you pick a recent card (9th or 10th gen) GeForce GPU with 8 GB of RAM, you won't find any problem until you'll not be working on the very large assembly size projects.
Additionally, as I told you all of the laptops that I listed here are personally checked by me while working on Solidworks, and they just work great. This laptop is not recommended for those who work with large assemblies' projects, they might need to look at our next laptop.
Honestly, the consumer cards have a little bit of stability fight with the software but workstation cards are only useful for very complex assemblies with several hundreds of parts. If you are have just started out or you are a student, you'll rarely want to go with the workstation cards.
Overall, the Dell i5577 Inspiron is the best budget laptop for Solidworks which is capable to handle small to medium design & projects. If you are not ready for workstation cards then this laptop is the bang for the bucks.
Affordable price
Good for students
Powerful quad-core processor
Professional and appealing design
Only 2GB of VRAM
Average battery life
Low memory and storage (upgradable)
5.9 lbs | Xeon E3-1505M 3.6GHz | Quadro M2000M 4GB | 16 GB | 256 GB SSD |15.6″ 1920 x 1080 | 8-hours 25 min | Win7 Pro 
The Lenovo Thinkpad P50 laptop is specially designed for the professionals, it can deal with very large assemblies and allows you to render/simulate as well. If you are a student then this is definitely not for you and you need to see our previous recommendations.
Because it is a "mobile workstation" (besides Lenovo some other manufacturer like Dell, HP, also make the "mobile workstations") resulting, it is slightly heavy, offers tons of connectivity ports, and also comes with CD/DVD drives. Moreover, some "mobile workstations" also allow you to install up to 4 storage drives.
Personally, I think, this powerful SolidWorks workstation offers the best value for money without looting your bank account. Moreover, it is comparatively smaller than the other workstations and not too much heavy also.
Solidworks is really hardware consuming software as compared to the AutoCAD and other CAD/CAE software, and it is where I proud of this Xeon processor. In facts, this processor is a little bit old, but it offers nearly the highest clock rate (3.6GHz) that you'll probably find in the Intel Core i7 processors. But there is more about this Xeon processor, which is way more beneficial for Solidworks software.
Sure! CPU clock speed is not the only one factor that affects its overall speed. The cache is another major player for in terms of CPU speed – the CPU pulls the data from RAM to its cache, so higher the cache size the more data your CPU will have for calculation. And this onboard cache is extremely faster than the RAM access.
In the Xeon processor, you are getting a higher on-board cache size of 8MB than the most high-end processor like Intel Core i7-7700HQ (has only 6MB of cache and this processor is mostly found in the high-end laptops). Moreover, if you ever found a processor with more cache then going with Xeon processor is still has an advantage because it supports ECC (Error Correcting Code) memory, this is the perfect pick if you came across FEA/CFD.
In terms of storage, there is a 256 GB of SSD is installed, which is a SATA-III based drive and connected on the M.2 slot. It is not the fastest drive out there compared to the PCIe NVMe SSD, but you are still getting all benefits of an SSD – SSDs are way much faster than the HDDs when opening/saving large assemblies or opening the SolidWorks. 
Moreover, the M.2 also allows you to upgrade to the fastest (bigger size) PCIe NVMe SSD if you want to take your workstation on the next level. But keep in mind it will make your laptop far more expensive and it may be unnecessary when we saw it practically.
The Nvidia Quadro M2000M is a certified workstation card having 4 GB of vRAM. Honestly, it is not the best workstation card out there but it is way much better than the consumer card and provides commendable stability. If you are thinking about the vRAM size, I want to tell you this size is quite enough when dealing with large assemblies plus it is from Nvidia, means you can take advantage of GPU accelerated rendering (from its CUDA cores).
The Lenovo ThinkPad P50 is probably one of the best laptops for the Solidworks or 3D modeling/rendering.
Powerful Xeon series processor with higher cache and clock rate
Certified workstation card
Ideal for professional
Amazing performance
Good battery life
4.2 lbs | i7-8650U 4.2GHz | GTX 1060 6GB | 16 GB | 1TB NVMe | 15″ 3260×2160 | 17-hours (Video playback) | Win10 Pro
If you are a professional or a student who prefer portability, then going with the Surface Book 2 is probably the best idea ever. As I know, it is the only Solidworks certified laptop which is not a workstation. Despite its size, the surface book 2 can handle your Solidworks projects without no issue.
The best thing about this laptop is that – it is available in different specification, you have just need to figure out the complexity & size of your projects and you can configure according to your need.
As a student, you can settle with any processor that offered (even the Intel Core i5 will be good for you). As long as you pick any of the dedicated cards (1060GT or 1050GTX), that will be pretty much sufficient for your entire engineering curriculum.
On the other hand, if you are a professional you can go for the highest clock speed processor from that offered, the Intel Core i7-8650U is the top of them. Moreover, the 1060DTX card with 6 GB of vRAM is 16 GB of RAM will be the best bat for you. Because the higher vRAM is ideal for handling the bigger assemblies and the RAM is not upgradable so you have not any options after that (that's why I recommend the 16 GB of RAM for professionals).
In the storage speed terms, it is the winner – because you are getting PCIe NVMe based SSD drive in all versions. As you know it is the fastest type of drive technology for the laptops. You can pick any size (256GB – 1TB), all of them are pretty much sufficient for Windows, Solidworks, and projects files.
The display size is also selectable, you can pick according to your budget and requirements. The 15″ model comes with 1060GTX while 13.5″ model has 1050GTX GPU installed, both models have higher 3000 x 2000 resolution compared to the all laptop here.
The battery life is also good – it can last up to 12 hours on the standard browsing. However, you'll be doing rendering or simulations then you can expect the less.
Overall, the SurfaceBook 2 is the most premium (expensive also) and portable laptop for Solidworks which offers decent build quality and great performance. Moreover, its screen is detachable and you can take notes on it using Surface Pen.
Slimmest and most portable laptop
High-resolution display
Certified laptop for Solidworks
Best performance
Top battery life
Lightest weight
5.95 lbs | i7-7700HQ 3.8GHz | Quadro M2200 4GB | 32 GB | 512 GB SSD | 17.3″  1920×1080 | 5-hours 15-min | Win10 Pro
The MSI WE72 7RJ-1032US is also a professional level laptop which can handle extremely large assemblies size projects and intense rendering and simulations with ease. Yes! you are right it is the most expensive one but it worth it while considering its features, and student definitely needs to avoid from this beast. I have already put the first two laptops in the starting for your consideration.
This laptop delivers somewhat identical performance than the previous Lenovo ThinkPad P50 laptop – it has a slightly much better clock rate of 3.8 GHz and having the same number of cores. However, Xeon processor has much batter cache memory, but clock speed & number of cores nearly the same.
Unlike other laptops in our list, it has the largest 32 GB of memory size. It means, it is capable to handle extremely large assembly size models and their respective simulation even you can also run several other programs simultaneously with Solidworks.
The Graphics card is way much better than the Lenovo P50. However, it doesn't affect the many areas of the Solidworks but it is still quite beneficial for this price range.
When we talk about the storage – it has twice than the Lenovo and also upgradable to the PCIe based NVMe (fastest speed) and HDD (other data storage). As you increase the capacity the SSDs or NVMe SSDs they become very expensive.
This laptop is totally different from all laptop that listed here in terms of screen size, it has a 17-inch full HD IPS panel. And surprisingly has the same weight as the Lenovo Thinkpad P50.
Some user's reported that its fan gets quite noisy, I just want to tell you it might be the case when you'll be rendering/simulation for several hours. And for effective cooling, it is the only way to manage the CPU & GPU's temperature.
Yes! there are many other options for the workstation laptops (from brands like Lenovo, Dell, HP or MSI). But they are extremely pricier, and they might be too much for what you intend to do. There is another decent laptop that could be considered which also offers the massive clock speed of 4.2 GHz: Dell Precision with HD model processor.
Anything apart from these above conditions can get horribly expensive (~$3,000) and most importantly the unnecessary (far larger & complex assemblies ~100,000 can slow down even most powerful workstations, they only can be get handled by monstrous size desktops or done in the multi-group projects.
Overall the MSI WE72 7RJ-1032US is most powerful and probably the best laptop for CAD and 3D modeling, it doesn't matter how much big project do you have or how much multitasking you do, this laptop is the ultimate answer of all your questions.
If you can't afford such a heavy workstation, you could always go for a low-end workstation's laptop, and you can upgrade it RAM according to your project size in the future. In my office there are many old Dell workstations are in actions and they can tolerate up to 50,000-part assemblies, however, they get a little bit slow but never stops you from what you are doing.
Professional's choice
Certified workstation
Bigger screen
Great durability
Highest memory size
Ultimate performance
Low battery life
Expensive
I hope you have already figure out that which laptop is suitable for you – with considering your project size and complexity. But here I just want to tell you it is always best to go with a more capable machine, because in case if you need a bit more enhancement in the performance. And your laptop has been run out of the upgradability opportunities, then what will you do? Remember, the better laptop increases your productivity or allows you to work with your full potential.
If you are a student, you are already familiar with the complexity and size of your given projects. Probably, these situations won't likely shift much and these projects will keep with the same level through your curriculum. In this situation, you don't need to spend on your laptop to make it future proof.
Always remember, the dedicated GPU, Solid State Drive, and a high Clock speed Quad Core processor are the most crucial part for the best laptop of Solidworks.
Again, if you are a student or who have just started out with the Solidworks, the Acer Aspire E15 might be the best bat for you in the cheapest price. This is the last step of the affordable ladder that offers dedicated card, great performance, and commendable battery life. You'll rarely find a laptop like this in this price range that can work with the Solidworks.
While if you have a slightly better budget or you just started domination over the Solidworks then the Dell Inspiron i5577 is the right train for you that'll help you to achieve your destination. This laptop is capable to handle small to medium design/project, and still not recommended for the professionals.
On the other hand, the Lenovo ThinkPad P50 is probably the best laptop for Solidworks that can handle the very large assemblies along with render and simulation. Definitely, it is recommended for the professional, due to its optimal performance.
Portability is also a critical factor for many users, and the SurfaceBook 2 is the perfect solution for them. Whether you are a student or professional this Solidworks certified portable laptop can handle all of the projects. But keep in mind, due to packing the powerful mechanism in the compact body it is the far expensive laptop.
Lastly, the MSI laptop is the one-stop solution for all professionals, it is the best laptop for CAD & 3D modeling. It can handle all massive project and their respective rendering/simulations with easy and also allows you to multitask simultaneously – I think you got some idea about this powerful beast.
Thanks for having your crucial time to read, if you have any question regarding these best laptops for Solidworks of 2019, let me know in the comment below. I will back to you shortly.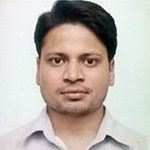 Nootan Kumar is a 24-years-old Blogger from India. He is a Cisco certified network engineer and currently doing the job in a reputed company. He is very enthusiastic about Computer gadgets and technology. Read more about him
Affiliate Disclosure
10HotDeals.com is a participant in the Amazon Services LLC Associates Program, an affiliate advertising program designed to provide a means for sites to earn advertising fees by advertising and linking to amazon.com.