Best Laptops for Note Taking in 2022 - Buyer's Guide & Reviews
Nowadays, the disparity-line between tablets and laptops almost has been blurred and will be vanished in the upcoming days. There is a deadly competition is going on between all tech giants to make their product smaller and powerful. Therefore the spectrum of laptop's work area has turned to even broader.
Also, read: best notes taking tablets of 2022
Along with the compact size and portability, in the latest laptop, a touchscreen is the most common feature. Actually, it was the most salient factor which was standing as a divider between tablets and laptops. If a laptop has a touch-screen with the convertible design, you can make the most of it. You can draw on it or just use as an on-the-go notes-taking device. And this post is especially about it, I have gathered the best laptops for note taking in 2022, also I will discuss what you'll need to see in a laptop while purchasing.
Don't have enough time? Let's jump into my recommendations by clicking here.
So, without further ado, let's get started.
Best Note-Taking Laptops of 2022 – Buyer's Guide
A processor is probably the most important thing which we have to see while choosing a laptop.
Top Rated Laptops for Taking Notes in 2022
Celeron N3060 @2.48GHz
Intel HD
4GB
32GB
i3-8130U @3.4GHz
Intel HD 620
4GB
16GB Optane + 1 TB HDD
Ryzen 5 3500U @3.7GHz
Radeon Vega 8
8GB
256GB NVMe
i7-8705G @4.1Ghz
Radeon RX Vega M 4GB
16GB
512GB SSD
i7-8650U 4.20 GHz
Intel UHD 620
16GB
1TB NVMe
Best Laptops for Note Taking in 2022 - Reviews
1. Samsung Chromebook Plus (Cheapest Laptops)
2.38 lbs | Celeron N3060 @2.48GHz | 4GB | 32 GB | 12.3 touch | 2400×1600 | 10 hours | ChromeOS
If you're a casual user and don't have any rigorous requirements, then you'll be better off with an affordable Chromebook. However, a Chromebook isn't powerful like the Microsoft Windows but it is still enough for students or office needs, especially they are very good for taking notes. The Samsung Chromebook is my first recommendation for a notes-taking laptop which is very affordable.
No doubt, there are many other cheaper Chromebooks are available in the current market such as Lenovo Chromebook C330 or  Acer R11, but I won't recommend them due to pathetic performance. If you're just going to use your laptop for taking notes you might go with them.
First of all the Samsung Chromebook Plus is coming with a 12.3-inch touchscreen and pen out of the box, you can take notes, make a sketch, or capture part of the screen, etc. The screen has 2400×1600 pixels of resolution which can deliver a crisp and sharp image quality. Overall the display quality is pretty good.
This Chromebook supports (Google play) all of your smartphone's apps, there are millions of apps are available for you. As you might know about Chromebooks, they are cloud storage based devices, therefore usually don't come with large storage capacity. This Samsung Chromebook is coming with only 32GB of storage, 4GB of memory and Intel Celeron N3060 processor which is just ok for a light working.
This notebook is offering an active stylus, therefore it supports palm rejection which is very useful when drawing or taking notes. Moreover, with the full metal design, lightweight and compact body you can use it anywhere without any worries.
One thing that I forget to tell you about design, it has a 360-degree convertible body, therefore it can be turned into a powerful laptop or a portable tablet with just a slight twist.
In terms of battery life, the notebook is quite great, it can last up to a whole day with a single charge, which is really appreciable.
Overall the Samsung Chromebook is one of the most affordable notebooks for taking notes in 2022, which is offering many great features such as sharp display, metal body, longer battery life, active stylus.
If you need something better performance, there is a very popular Chromebook named Asus C302CA-DHM4 is available in 2022, which is offering something better processor, storage for the same price.
Very affordable Chromebook for notes taking
Coming with Play Store support, means millions of apps will be available
Beautiful metal body with micro bezel and incredibly rounded corners
A whole day battery life
Not ideal for heavy work
The 12.3-inch screen size might be small for some
2. HP Pavilion X360 (Most Affordable Windows Laptop)
3.72 lbs | i3-8130U @3.4GHz | HD 620 | 4 GB | 16GB Optane + 1 TB HDD | 15.6-inch Touch | 1920 x 1080 | 7 hours | Windows 10 
However, I won't recommend a laptop below Intel core i5 if you're a student or work in the office, because you usually do much stuff besides notes taking. But this HP Pavilion laptop really worth mentioning here due to the affordable price and great features. If you have a low budget it might be a great Windows laptop for you which can be used for taking notes along with some usual work.
First of all the HP Pavilion X360 is a 15.6-inch laptop which is coming with a 360-degree convertible body, you can use it as you want. The screens size is quite big which provides an extra room for work, but it becomes a bit heavy as well. The screen resolution is full HD which is just ok and can deliver a decent picture clarity.
Aesthetically, this laptop looks very gorgeous; thin bezel, appealing silver color, and compact design will make you fall in love with it.
From the performance aspect, this laptop isn't bad, you're getting the Intel Core i3-8130U processor, 4GB RAM, and 16GB Intel Optane + 1TB HDD storage capacity, which is enough for usual tasks.
For the notes-taking purpose, HP has included a Digital Pen with the package, which can be used for drawing or taking notes on-the-go. Additionally, the pen has two extra buttons on the body, which is very useful for switching between tools such as a pen or eraser.
The big size might be a bit annoying for carrying this laptop all day, otherwise, HP Pavilion x360 is really a nice laptop for notes taking in 2022 without spending lots of money.
Affordable price
Wonderful convertible design with a sleek body and clean finishing
The active stylus can be used for drawing or notes taking
Beautiful touch display with the narrow bezels and full HD resolution
Battery life could have been better 
A bit heavy
3. Lenovo Flex 14 (Great Laptop for Budget Price)
3.52 lbs | Ryzen 5 3500U @3.7GHz | Radeon Vega 8 | 8GB | 256GB NVMe | 14-inch touch | 1920 x 1080 | 8 hours | Windows 10
Previously, the Lenovo Yoga 730 was placed on this place, the Lenovo Flex 14 is the latest release which is offering almost the same performance at a lower price. However, it has a 14-inch screen, but it's actually good us, especially for taking notes on the go due to the compact design. If you're interested in the bigger screen, the Lenovo Yoga 730 still the best choice over Flex 14.
First of all, this laptop is powered by an AMD Ryzen 5 3500U processor, 8GB of RAM, and 256GB NVMe SSD storage, therefore you won't face any issue regarding the performance. Even it can handle multitasking without any hiccup. Additionally, with the Radeon Vega 8 dedicated graphics memory, you can do some graphics oriented task such as photo editing or mild to moderate gaming.
In the design department, as per the name, Lenovo Flex is offering a 360-degree convertible design, which makes it usable in several styles. The body is quite slim and especially due to thin bezels it becomes even compact, would be ideal for carrying around. Moreover, the active pen allows to draw along with taking notes directly on the screen.
The screen quality is great itself, with the full HD resolution you can use this laptop for photo editing, watching movies or gaming.
On the left side, this laptop is equipped with a USB Type-C port along with an HDMI port and headphone jack, on the other side there are two USB 3.1 Type A ports are given, therefore you can connect your external storage or display easily.
As compared to the Lenovo Yoga 730 battery life is approximately the same, but this laptop is offering quick charging feature, which can make it 80% within an hour. This feature really comes in handy when you're in a hurry.
Overall, the Lenovo Flex 14 is one of the great laptops for taking notes in 2022 for a budget price, which is offering Intel Core i5 equivalent performance, compact design, gorgeous display, and longer battery life with fast charging.
If you need something large screen the Lenovo Yoga 730 could be a nice choice with Intel Processor.
Very reasonable price
Compact and slim body with convertible design
Stunning full HD screen with narrow bezels
Good performance with AMD Ryzen 5 3500U processor, 8GB memory, and NVMe SSD storage
Longer battery life with fast charging feature
Coming with Active Stylus
Could be a bit warm on heavy use, not a big problem though
The weight is slightly higher for a 14-inch laptop
4. HP Spectre x360 (Powerful Notebook with Gorgeous Display)
4.59 lbs | i7-8705G @4.1Ghz | Radeon RX Vega M 4GB | 16GB | 512GB SSD | 15.6-inch touch | 3840 × 2160 | 5.5-hours | Win 10 Pro
If you're looking a multipurpose laptop which can be used for some other tasks such as photo/video editing, gaming or video streaming, the HP Spectre x360 could be a nice choice in 2022. In facts, this laptop is somewhat expensive, but while considering the features and quality, it totally deserves.
First of all, this laptop is offering a 15.6-inch touch display with 3840 × 2160 pixels of resolution, which is immensely sharper and can deliver life-like image accuracy with vivid colors. It means you can use this laptop for some color sensitive task as well.
Under the hood, you're getting an Intel Core i7-8705G processor which is one of the most powerful chips from the Intel Core i7 lineup. With this processor, you can do whatever you want. Additionally, you're getting 16GB memory, 512GB SSD, and AMD Radeon 4GB dedicated graphics, so you can do graphics-heavy tasks along with multitasking capability. Overall, in the performance department, you won't get any complaints.
As you know, it's a big screen laptop, so you'll get an immersive viewing experience, moreover, you can draw your amazing ideas or take notes in a natural way with the HP active pen. But on the other hand, this laptop becomes a bit heavy, and you might face fatigue while carrying it all day.
Aesthetically, the HP Spectre looks just premium, the slim body, narrow bezels, and professional design without any frill will impress you with just one glance. The body is quite sleek, it can fit easily in a standard laptop backpack easily.
Despite having a sleek design, this laptop is offering many connectivity ports such as HDMI, USB Type A, 2x USB Type C along with fingerprint reader. Especially the USB Type-C (Thunderbolt 3) is the main highlight here, it's a multipurpose port and can be used for display output, connecting storage devices or even charging your laptop. Another interesting thing about this port is that, while you have connected an external display with that port you don't need to connect any extra cable for charging your device, a single USB Type-C is enough.
As you know the screen quality is just phenomenal, and it's protected by the Corning Gorilla Glass. Moreover, on the top of the bezel, this laptop is equipped with a full HD IR camera with dual array microphone, it means, you'll get an amazing video conferencing experience.
No doubt, the HP Spectre X360 is an expensive laptop, but if you're really looking for an interruption-free performance this laptop could be a solid option for you, a bit heavy though.
If you need something portable device then you should check out my next recommendation.
The best display quality with 4K resolution
Excellent performance with Intel Core i7 processor, 16GB memory, and NVMe based SSD
Higher graphics processing with Radeon RX Vega 4GB GPU
Latest ThunderBolt 3 port for versatile connectivity
Fingerprint sensor and IR facial recognition camera with dual array digital microphone
3 year McAfee internet security subscription included
Slightly heavy and expensive
5. Microsoft Surface Pro 6 (Overall Best Choice)
1.73 lbs | i7-8650U 4.20 GHz | UHD 620 | 16GB | 1TB NVMe | 12.3-inch touch | 2736 x 1824 | 13.5-hours | Win10 Pro
No doubt, my previous recommendation the HP Spectre x360 is an outstanding choice for taking notes or doing some other tasks, but it's something heavy and big in size. While the Microsoft Surface Pro 6 is offering a 12.3-inch screen with a compact design without any compromise in the performance, which is much viable for taking notes or doing some on-the-go tasks.
Another interesting thing about surface pro is that you can choose your device as per your requirements, and it'll cost you accordingly. If you don't have any rigorous requirement you'll better off even with an Intel Core i5 variant and 8GB RAM. While if you don't want any compromise then you can go with the Intel Core i7 variant with 16GB memory.
As I told above about the display size, it's a 12.3-inch laptop which is like a notebook and would be perfect for notes taking or doing representation. Actually, it has an IPS panel with 2736 x 1824 pixels of resolution, which can deliver an outstanding image quality. You can use this laptop for some color sensitive task as well.
When we talk about the design, this laptop is coming with a detachable keyboard, which makes it much viable for on-the-go use, especially the note-taking will be more realistic. Moreover, a fully aluminum body with embedded stand provides solid durability to this laptop cum tablet.
Here I want to tell you, Microsoft is selling other accessories separately such as keyboard cover or Stylus, which can cost you a bit extra. But while considering other features and quality it totally worth it.
Unlike the previous HP laptop, this notebook is offering even better battery life, with a single charge it can last up to around 13+ hours on video playback, which is really appreciable.
Doesn't matter, whether you're looking laptop for office need or you're a student the Microsoft Surface Pro is probably best laptop for note taking in 2022, it won't disappoint in any aspect.
Also remember, the Surface Pro 6 is not offering any dedicated graphics chip, therefore if you also do some other graphics-oriented task then Microsoft SurfaceBook 2 would be a better option for you.
Amazing IPS display with higher resolution ensures a rich image quality, can be used for some color sensitive tasks
Top notch performance with the Intel Core i7 series processors, 16GB memory, and NVMe based SSD storage
Solid build quality with the aluminum uni-body design
Detachable keyboard design makes it more viable for notes taking
Longer battery life
Expensive, especially other accessories are being sold separately
The formula is simple if you're going to use your laptop just for notes taking, then I won't recommend any powerful laptop, even you can check out the other post that I have written for the notes-taking tablets in 2022.
No doubt, there are many other laptops are available out of this post, but I have tried my best to select the most cost-efficient product for you.
The Samsung Chromebook Plus is the most affordable laptop which has an amazing note-taking capability, but it's actually a Chromebook and has somewhere limited functionality as compared to the Windows or MacOS. In most cases, I would like to suggest a Windows laptop, it can be with lower hardware but it would be much powerful. With that out the way, the HP Pavilion X360 laptop is a nice option on the current market, which is offering Intel Core i3 processor.
If you want something better performance, the newest released Lenovo Flex 14 laptop could be the best bet for you. While the Lenovo Yoga 730 is offering something bigger screen and Intel Core i5 processor, both laptop has almost the same performance.
The HP Spectre X360 is the runner-up of this list, there is no compromise in the performance and display quality though. But it is slightly heavier due to the big screen and powerful hardware.
Finally, the Microsoft Surface Pro 6 is my best choice for a notes-taking laptop in 2022, it can also handle all rigorous working with multi-tasking capability. But remember, if you're looking for higher-graphics processing then you should think about the Microsoft SurfaceBook 2, which is specially designed for even powerful performance.
Well, these are my recommendation for the best notebooks for taking notes in 2022. What do you think about them, if you have any question? Drop it down in the comment box for me, I'll back to you quickly.
By the way, thanks for reading, have a nice day!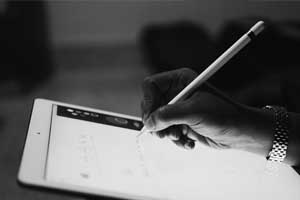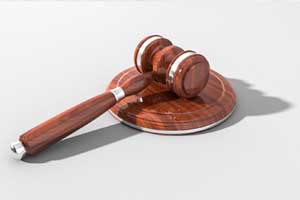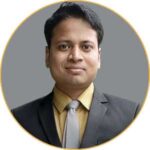 Nootan Kumar is a 25-years-old Blogger from India. He is a Cisco certified network engineer and currently doing the job in a reputed company. He is very enthusiastic about Computer gadgets and technology. Read more about him