Best Tablets for OneNote in 2022 – Buyer's Guide and Reviews
Technology has taken place of many traditional things like map, telegram, typewriter, Polaroid camera, and VHS. The writing or note-taking process also has been digitized. There are many programs which allow you to take notes on your computer devices. But it is was not the exact process like, that it should be – because you needed to type instead of writing.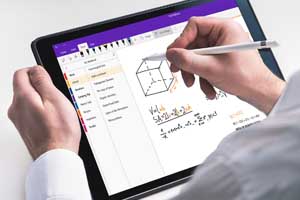 But nowadays the manufacturers are trying to blend technology with the daily use items. With the latest gadgets, you can take digital notes like as you take with the real notebooks. The pen/pencil type stylus and responsive realistic screen allow you to convert your work into digital form, whether it's about the drawing or just notes taking.
Microsoft OneNote is one of the most popular computer programs, which is capable of gathering the free-form information – it can gather user's notes (handwritten or typed), drawing, screen clippings, and audio commentaries. The best thing about this powerful program is, it is available on all major platforms. You can take advantage of it on Windows (PC, Phone), Mac, iPad, iPhone, Android or even on Web.
Laptops are usually not viable when it comes to the on-the-go notes taking, while smartphones have smaller displays. Therefore, the tablets are the perfect piece of technology to fit well into this puzzle – they are a compliment to notebooks. That's why I have dedicated this post to find the best tablets for OneNote.
So, what we need to look into a notes-taking tablet?
Screen Size and Resolution
Well, size totally depends on your requirements. If you are like to work with a bigger screen then you might need to compromise with some weight, while small tablets are super easy to carry. In my opinion, at least 8-inch tablet is required for an ideal notes-taking or drawing. It is enough big to see, what's on the screen and will not dominate over you.
Also, read: best drawing tablets in 2022
As you might already know, the higher resolution can provide a sharper image quality. So, I want to suggest you go with at least full HD resolution to ensure a better display quality. However, it's not a big deal, you can find this resolution in some bargain tablets also. And I have gathered all for you – from premium to budget-friendly.
Yes! The stylus is an important part for OneNote. Some tablet comes with the stylus, and you also can purchase separately them.
But, what we should we need to consider before choosing a stylus?
Pressure sensitivity: It defines the responsiveness of a stylus. The higher-pressure sensitivity provides a natural and real-world drawing/notes-taking experience.
Buttons: Some stylus offers programmable buttons, and they come handy while using multiple tools. It means you can switch between the tools without the need to touch on the screen. Even some latest stylus like Apple's Pencil allow doing the same with just tapping.
Nibs: Harder nibs are made for artists to work with more detail, while soft nibs are ideal for notes taking.
These recommendations are not too important but if you can get them as an addition then you would definitely appreciate it.
Quick Charging: If you just don't have enough time to charge your tablet or forgotten to do the same then the Quick Charge feature can save your life. A fast-charging supported tablet can give you some hours of backup within the few minutes.
USB Type-C: This port is quite common in today's gadgets, even Apple's iPad Pro has adopted the Type-C port this year. The best thing about this port is, it can transfer data at the fastest speed and charge the device simultaneously.
Durability: Falling the tablet or smartphone from hands are the most common, it could happen with anyone. Even I have also accidentally dropped my iPhone 6S three times. So, it's not a bad idea to go with a durable tablet. Although no tablet is totally damage proof, it can give you a few chances.
Weight: As I said above the choose a durable tablet but you should think about the weight as well. Lightweight tablets are convenient to carry all day without any fatigue.
Top Rated Tablets for OneNote
1.23 lbs
10.1-inch, 1920 x 1080
3 GB, 16 GB
14 hours
1.5 lbs
10.1-inch, 1920×1200
4 GB, 64 GB
12 hours
1.1 lbs
10.8-inch, 2560×1600
4 GB, 64 GB
10.5 hours
Editor's Choice for Android
1.06 lbs
10.5-inch, 2560 x 1600
4 GB, 64 GB / 256GB
16 hours
1.03 lbs
11-inch, 2388 x 1668
4 GB, 64 GB – 1TB
10 hours
Editor's Choice for Windows
1.73 lbs
12.3-inch, 2736 x 1824
4 / 16 GB, 128 GB – 1TB
13.5 hours
Best Tablets for OneNote – Reviews
1. Samsung Galaxy Tab A (Most Affordable Tablet for OneNote)
1.23 lbs | 10.1-inch | TFT | 1920 x 1080 | 3 GB | 16 GB | 14 hours | Android 6.0 
If you don't want to spend more on your notes-taking tablet then Samsung Galaxy Tab A is the perfect option for you.
First of all, this tablet is offering a 10.1-inch full HD (1920 x 1080) screen which provides a vibrant and crisp image quality whether you are reading the news or watching movies. Moreover, with the included S Pen you are allowed to do many tasks like drawing, editing, writing. If you are going to use Microsoft OneNote then the S Pen comes in handy.
Despite a big screen, this tablet is offering a very long battery life, its battery can juice up this device up to 14 hours on web browsing. Which is really amazing you can work all day without any interruption.
According to the manufacturer, this tab is powered by an Octa-Core processor. Therefore, it delivers a smoother performance and allows you to toggle between multiple programs without any lagging. Absolutely, it also supports the multitasking feature, you can open two application side by side whether you are chatting with friends while watching your favorite show or browsing the internet while using social media.
Unlike Apple devices, this tab is offering an expandable storage feature, although it has inbuilt 16 GB storage if you want more then you can do with a microSD card.
Bigger full HD display, longer battery life, decent performance, and included S Pen stylus what else you'll need for a notes-taking tablet. The Samsung Galaxy Tab A is one of the best tablets for taking notes or drawing at the most inexpensive price.
Big screen with amazing clarity and colors
Longer battery life
Cheaper
Included S Pen
Good performance
A bit old Android version (6.0)
2. Lenovo Yoga Book (Unique Design with Great Performance and Battery Life)
1.5 lb | 10.1-inch | IPS | 1920 x 1200 | 4 GB | 64 GB | 12-hours | Android 6.0 
The Lenovo Yoga Book is the most unique tablet of this list. Unlike other tablets, it is offering a touch-pad which is attached with a 360-degree hinge that's why it is called as a "Yoga tablet". And, it can be used in the different modes:
• Create Mode (take notes and draw)
• Browse Mode (compact tablet)
• Watch Mode (enjoy videos while folding into the tent style
• Type Mode (with Halo keyboard use as a laptop)
The best thing about this touchpad is, you can use it for drawing (even with a real pen), taking notes or use as a keyboard (software optimized Halo Keyboard). The Halo Keyboard will only appear when you need it, rest of the time you can use it as a responsive pad.
Like our previous tablet, you are getting a 10.1-inch screen but it is an IPS panel, so the view angle and color quality will be better. With the Dolby Atmos speaker setup, it can deliver an amazing sound while playing your favorite show or movies.
In the performance aspect, the Lenovo Yoga Tab is offering a 4GB of memory with 64 GB of in-built storage, these specs are pretty enough for a seamless performance or multitasking. Moreover, all-day battery life is really amazing and you don't need to think about the charging. With a single charge spark, it can run up to 12 hours on mix usage.
Lenovo has tried to make this tablet slimmest as possible but it still thicker than the rivals while being used folded in tablet mode, and has some high weight as well.
However, it is one of the most unique tablets cum laptop for this budget price which is offering a wonderful performance.
If you will be going to use your tablet for more than just notes-taking then Lenovo Yoga Tab could be the best choice for you.
Affordable price
A big 10.1-inch IPS panel
Better performance
Dolby Atmos sound
Unique design can be used as a laptop with Halo Keyboard
Ideal for drawing and taking notes
Longer battery life
A bit older Android version (6.0)
Slightly heavy
3. Huawei MediaPad M5 Pro (Best notes-taking tablet in Mid-Range)
1.1 lbs | 10.8-inch | IPS | 2560 x 1600 | 4 GB | 64 GB | 10.5 hours | Android 8.0 | USB Type-C, QC  
If you can add a few more dollars into your budget then you can get Huawei MediaPad M5 Pro tablet which is a high-performance device for the mid-range. Actually, it's a premium tablet without spending the premium price.
The Huawei MediaPad M5 Pro is offering a metal uni-body design with 2.5D Glass-edge display, which provides a premium look. Moreover, it has a 10.8-inch IPS display with 2560 x 1600 pixels resolution which can deliver an amazing quality crisp and vivid colors.
Combination of 2.1GHz HiSilicon Kirin 960 processor with 4GB RAM is pretty enough for a faster performance whether it's about the multitasking, drawing, video watching or even gaming. Moreover, it has a big 64GB of inbuilt capacity so you will never run out of storage.
This tab is included a Stylus which is called M-Pen, the high sensitivity and accuracy allow you to draw or take notes naturally just like a piece of paper.
As I said in the buyer's guide the fast charging feature comes in handy when you don't have enough time. This tab is offering a Quick-Charge feature; therefore, the tablet will be fully charged within the 2.9 hours and can last up to 11-hours which is just amazing. Additionally, it has a Type-C port which offers a fastest data transfer speed.
Unlike previous tablets, you are getting the latest Android version to ensure the performance and security.
Ultimately, the Huawei MediaPad M5 Pro is the best tablet for taking notes for the mid-price range which is offering more features than its price.
Premium metal uni-body design with 2.5D Curved Glass
Amazing performance 
Rich IPS display with WQHD resolution
Longer battery life with Quick Charging
Included highly sensitive M-Pen for drawing and taking notes
Immersive sound with Quad-speakers
Latest Android version
USB Type-C
Slightly heavy
EMUI has some bloatware
4. Samsung Tab S4 (Overall Best Android Tablet for Taking Notes)
1.06 lbs | 10.5-inch | Super AMOLED | 2560 x 1600 | 4 GB | 64 GB /256 GB | 16-hours | Android O
The newly launched Samsung Galaxy Tab S4 is probably the best device for notes taking or drawing when we talk about the Android tablet. But, keep in mind it is an expensive tablet as well. But while considering the features and performance it totally worth it.
If you are looking for some budget-friendly options then you should check out our previous recommendations.
First of all, the Samsung Tab S4 comes with a 10.5-inch super AMOLED display with 2560 x 1600 pixels of resolution, which can deliver the richest color and sharpness with the highest contrast ratio. Moreover, you are getting the Dolby Atmos sound support which tends to provide an immersive sound.
When we talk about the performance, the Samsung Tab S4 is powered by a Qualcomm Snapdragon 835 chip which is one of the most energy-efficient and high-performance processors among the mobile chipset. Moreover, you'll be getting 4GB of memory with 64GB/256GB of storage capacity. Overall you won't face issue regarding the performance whether it's about browsing, multitasking, drawing or even gaming.
There is a great feature of this tablet, you can convert it into a full PC setup with the Dex and keyboard cover. And, you can do multitasking with your familiar drag and drop windows style and taskbar. However, if you want then you'll need to purchase it separately.
As you know about the S Pen, how popular is that when it comes to notes taking or drawing. Additionally, with the high-resolution display, you can use S Pen even more precisely.
This latest Samsung device is offering the latest Android version to ensure the highest performance and security.
Due to the energy efficient processor and AMOLED display, the battery life is quite amazing, it can last up to 16-hours with the only single charge.
Overall, the Samsung Galaxy Tab S4 is one of the best tablets for OneNote among Android devices, which is offering many great features like, richest display, longest battery life, S Pen, immersive sound quality, and top performance. Therefore, besides notes taking it can be used for movies watching, browsing, drawing or even gaming.
Best image quality with super AMOLED display 
Immersive sound with Dolby Atmos
With Dex and keyboard cover can be used as a full PC
Longest battery life
Top performance
Included S Pen for wonderful drawing and efficient notes taking
Latest Android version
5. Apple iPad Pro (Most Premium Option for Taking Notes)
1.03 lbs | 11-inch | IPS | 2388 x 1668 | 4 GB | 64 GB – 1TB | 10-hours | iOS12 | USB-C   
This year Apple has finally adopted the USB Type-C into the iPad Pro and it is one of the most appreciable moves from Apple. Because it has opened a lot of opportunities to connect with different gadgets like cameras, external displays or drones.
Undoubtedly, the latest iPad Pro is one of the most expensive and high-performance tablets on planet earth. It is only recommended for people with deep pockets.
If you are looking for some cheap option in the iOS then you might like the Apple iPad (latest model) which is also offering many great features for a lower price.
This year the iPad Pro has been completely redesigned, the display ratio has increased with the thin bezel and the body has been slimmed. 
In terms of performance, with the new generation A12X bionic chip it is capable of runs five trillion operations per second, which is totally insane for a mobile device. You can't imagine the performance that how fast is going to be, you won't face any lag during multitasking or high-performance processes.
For notes and drawing consideration, the latest Apple's Pencil has become even more realistic this year it looks like a pencil and works naturally like a pencil too. You can switch between the tools with just tapping and attach magnetically to pair and charge.
The 11-inch IPS display with 2736 x 1824 resolution provides the most accurate color, high contrast ratio brightness, and sharpness – in Apple's language it is called as a Retina display.
With the Smart Keyboard Folio, you can use this tablet as a laptop for an amazing typing experience.
Despite such as a big screen and highest performance this Apples iPad Pro is offering an appreciable battery life.
Apple's latest iPad Pro is the most premium tablet for notes taking, drawing, movie watching, gaming or everything else. Most color accurate display, Apple's pen, highest performance, premium & slimmest design, and amazing features can blend with everyone's need whether we talk about the professionals or the hobbyist one.
If you are looking for a something cheap option in the iOS lineup, then I would like to recommend the latest iPad which is an amazing tablet too.
Most color accurate display with top brightness, sharpness and contrast ratio
Longer battery life
Compact and premium design with thin bezel
Highly sensitive Apple Pencil for precise and natural drawing/Notes-taking
Top Performance with A12X bionic chip
Amazing sound with quad-speakers
USB Type-C supported
Very expensive
Slightly less durable than the previous generation
6. Microsoft Surface Pro 6 (Most Powerful Tablet for Notes Taking)
1.73 lbs | 12.3-inch | IPS | 2736 x 1824 | 8/16 GB | 128 GB – 1TB | 13.5-hours | Win10 Pro 
Perhaps Apple's fans will not like it, still, I want to say – the Microsoft Surface Pro is the more powerful tablet than the iPad Pro. The iPad Pro is definitely offering very decent hardware and software but when it comes to the PC-like performance then it does not work as expected. While the Microsoft Surface Pro 6 tablet is a full laptop replacement material.
The latest Windows 10 with latest Intel's Processor can deliver an outstanding performance. With the keyboard cover, you can work like a full-pc setup and you don't need to make changes into your habits.
Obviously! it is also an expensive tablet but if you prefer the ultimate performance then you can consider it. However, if you will choose its lower variant i.e. Intel i5 with 8GB memory and 128GB storage then it will cost you around 800$. On the other hand, its higher variant can cross 2,000$ price range.
The Microsoft Surface Pro 6 has a beautiful 12.3-inch IPS display with 2736 x 1824 pixels of resolution which is offering a vibrant image with life-like colors and sharpness. 
The Microsoft Surface Pen allows to write and draw naturally with high precision. But you have to purchase it separately.
In terms of durability, the Surface Pro is better than the latest iPad Pro because of its inbuilt stand. Besides enhancement into the durability, this stand allows using this tablet into a laptop mode, tablet mode or studio mode with just changing on some angles.
For battery life concern, the Microsoft Surface Pro is having a 13.5-hours battery life while playing videos which is really impressive for high performance and big tablet.
If you are looking for a most powerful tablet for your drawing or Notes taking need then the Microsoft Surface Pro 6 is the ultimate choice.
Ultimate performance
Big stunning display with accurate colors and sharpness
Availability with different configurations
Premium and durable design
Longer battery life
The high-end model is too expensive
Comparatively heavy
As you can see, I have discussed several tablets which have notes taking and drawing capability.
As per our subject, all these tablets work flawlessly with Microsoft OneNote:
If you are looking a tablet only for notes taking then you can grab any which fits with your budget.
But if you want to more than just notes taking then I would like to recommend Samsung Tab S4 which is the best tablet for Android on the current market. On the other hand, for Windows lover, the Surface Pro 6 is the best choice. While the latest Apple's iPad Pro is the most premium tablet out there.
Here, I also want to tell you if you are looking for a most powerful pc-like performance then Surface Book Pro 6 is the great choice over iPad Pro and Samsung Tab S4.
I hope, you have already found your best notes-taking tablet till yet, if you still have any question regarding these tablets then let me know in the comment below. I will back to you shortly.
Thank you very much, have a great day!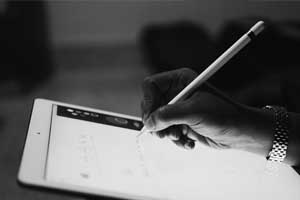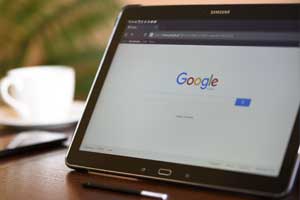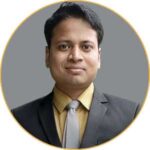 Nootan Kumar is a 25-years-old Blogger from India. He is a Cisco certified network engineer and currently doing the job in a reputed company. He is very enthusiastic about Computer gadgets and technology. Read more about him