Nowadays, the web is snowballing and becoming hardware demanding. Whether we talk about interactive web applications or high-definition online videos, your old laptop from high school or college days won't properly be able to handle this terror.
If you're in a hurry, check out our top choice LENOVO YOGA 730 View at Amazon.
It might work, but your experience would be painful, while all modern laptops designed considering the hardware acceleration of web browsing. Therefore, they are more efficient too; choosing the best laptops for internet surfing also a similar task as finding any other good laptops. However, computer memory (RAM) plays an essential role in web browsing, but there are some other areas too that need attention while choosing the best web browsing notebook in 2023.
So, let's get started!
What are the crucial factors that we need to consider before purchasing the best laptop for surfing the web?
ChromeOS or macOS or Windows – which one is better?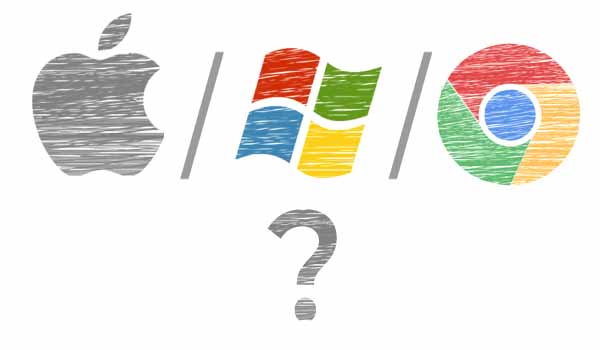 Well, all of the OS are good in their way, and it depends on your requirements and budget.
ChromeOS – ChromeOS is recommended for those who are looking for the cheapest laptop for internet surfing. Chromebooks are specially designed for internet browsing, and they can also use offline too. In fact, Chromebooks have a limited number of applications as compared to Windows and Mac, and they don't allow you to run any Windows and macOS applications (for the most part). Still, if you are a casual user, then you won't notice much of a difference.
Chromebooks are great for watching videos, working with basic documents and spreadsheets, streaming media, and internet browsing.
If you're a student, many universities recommend the Windows/macOS laptop. But if you don't have a high budget, you can still go with the Chromebooks because there are plenty of applications (like many Microsoft products) that can be used online, or they have good alternatives.
Chromebooks offer a better battery life, and If you are looking for the best laptops for internet browsing under $300, then they are definitely a perfect option.
Windows – If you have a budget above $300, then I would like to recommend a Windows laptop because they are not only powerful, but there are a lot of options to choose from. You can get do more than the internet browsing in the budget price.
macOS (OS X) – As you know, the MacBook is expensive, and I would not recommend them for just using internet browsing. However, if you are an Apple fan or you have used MacBook before, getting a MacBook Air or 13″ MacBook is a viable option.
If you can spend more on your basic laptop, there's nothing wrong with getting an Apple device.
RAM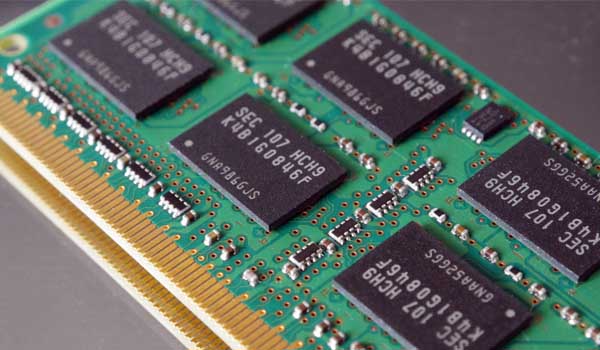 As I said above, the computer's memory plays the most crucial role in internet browsing, because most of the browser depends on the healthy amount of RAM. That's why it becomes the most vital requirement while choosing the best laptop for browsing the web.
Nowadays, at least 4 GB of RAM is recommended for a good browsing experience, it can handle multiple tabs at the same time. If you want to use your laptop more than internet browsing, then I would recommend getting you 8GB of RAM, that will be future proof too. It is especially true if you are looking for a portable laptop like 11-13 inches. Because most of the portable laptops are not upgradable in terms of memory, so make sure before purchasing. On the other hand, it's a good idea to go with 15.6"-inch laptops; they are upgradable in the future if you ever need to.
Screen Size and Resolution
Most basic laptops come with the 1366 x 768 resolution; it is might be right in case if you are going with the smaller screens like 11″ to 13.3″. But if you are going with large size like 14″ or 15.6″, then your viewing experience would be painful. If your budget allows to more than $500, then you consider a full HD resolution, it is especially true if you would like to stream some movies.
Besides the screen resolution, there is an also important thing – most cheap laptops for internet surfing come with poor lighting, and they could be hard to use in the bright sunlight. If you often use your notebook outdoor, it might worth considering.
SSD or HDD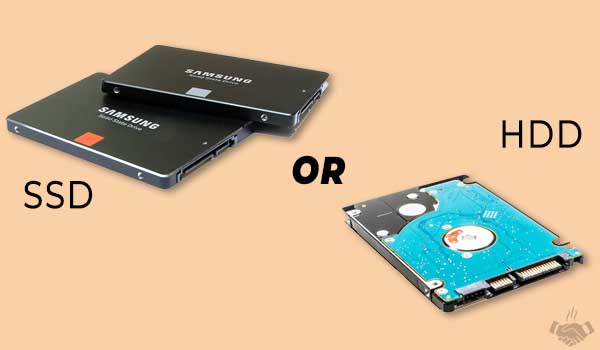 Laptops with SSDs drives deliver a far better performance than the regular laptop with HDDs. They have the capability to boot faster and shut down quickly. Moreover, the internet browser loads much faster in the SSD's laptop as compared to the HDD's laptops. If you are always on the go, then SSD is the best option for you which can save you a lot of time.
For internet browsing, the storage capacity is not much important, so it become more important to go with an SSD over HDD that will increase the overall laptop performance. Finally, that's why I HEAVILY recommend getting an SSD storage instead of HDD when looking for the best laptops for internet surfing.
Processor
The processor is not the most critical factor for an internet browsing laptop. In contrast to the professional computer-intensive software or high graphics games, internet browsing consumes only a fraction of a processor. In general, internet browsing uses only ~5% of the processor; however, some heavier websites can peak to ~30%-90% according to the different browsers.
But keep in mind, a slow processor can cause slower loading time if any website contains a lot of elements. It is especially more effective in case of the amateurish websites that use too many effects like animation, smooth scroll, lazy image loading, 3D translations, etc. It should not happen, but some sites are not well-optimized for slower devices.
So, I recommend an Intel Core i3 processor (i5 and i7 would be even better) for seamless internet surfing. But, even if you choose a cheaper laptop with Intel Pentium/Celeron/Atom or AMD processor – you'll not notice a huge difference most of the time.
Battery Life
An average laptop has around 6 hours of battery backup while browsing the internet on a wireless connection, except the more significant 17.3″ laptops (due to the bigger size battery they could provide more backup). If you are planning to use your laptop in-home use only, then battery backup is not essential for you, too, and it will fit into a tiny budget also. But on the other hand, if you use your laptop outdoors often, then you might need a large battery that will juice up your laptop for sufficient time.
But you don't need to worry about that – all laptops that I have selected in the review have an average of 7 hours and 40 minutes of battery backup.
Also, if you have the intention to use your laptop outside, then you should think about the laptop portability as well because a battery has the highest parts of a laptop's weight – bigger battery heavier the laptop. However, if you have a higher budget, then you can get a great battery life without sacrificing portability – Samsung Notebook 9 Pro and Lenovo Yoga 920 are the perfect examples of that.
Touch Screen or Not
I'm not the side of using a touchpad when browsing the internet. There are two other options for that – either you can get a mouse or select a touch screen laptop. As you probably know, nowadays, most of the laptop manufacturers are implementing the touchscreen feature into the notebooks, and it also can't be ignored, especially if you are looking for the best laptops for internet surfing.
It was an exclusive feature of the Windows laptop earlier, but nowadays, you can get many Chromebook those also allow to interact directly with the screen. In the case of MacBook, you might need to rely on the touchpad/mouse.
Convertible
As you choose the touchscreen laptop then it doesn't make any sense to go with a basic laptop design, because you can't take much advantage of the touchscreen. But, convertible laptops allow to use them in any way. As a tablet, you can use them for simple internet browsing or editing some photographs, on the other hand, when you flip to shape in the tent form they can be used for watching movies or you can use them as a kitchen tablet. And lastly, they can also be used as a simple desk laptop.
Convertible laptops provide ultimate flexibility for maximum utilization, and they could be an ideal choice for internet browsing.
Price
Till yet, you have already understood that you don't need any super specification for an internet browsing laptop. So, the expected price for a good internet laptop can vary between $150 – $550. However, the very best laptop for internet browsing can cost you $1,000, if you planning to use more than just an internet laptop. Just for internet surfing laptops, you don't need to cross this range.
Internet browsing experience should be the same for each laptop, so buying an expensive laptop for just internet browsing isn't a cool idea. But there are a few circumstances, in which you are bound to choose the high-performance laptop.
Gaming
Heavy multitasking
Personal computing-intensive work
If you are not sure about the above conditions – simply go with an entry-level laptop.
General FAQs
Is a Chromebook is right for internet browsing?
If you need a laptop mostly working online, a Chromebook is the perfect choice as it's specially designed for that. Moreover, they are affordable as well. However, you might lack storage and other feature compared to Windows or macOS.
How much RAM is sufficient for web browsing?
Computer memory is one of the most crucial components for internet browsing because most browsers depend on it. Shoot for at least 8GB memory; it's pretty good in most cases. However, if you won't go above four tabs, you can also go with the 4GB, but not recommended.
Should I choose SSD for my internet browsing laptop?
As long as you can afford SSD storage, it's always a good idea to with Solid State Drive. Laptop with SSD storage performance better in every aspect than a standard notebook, including internet browsing too.
Which processor is recommended for a web browsing laptop?
It doesn't matter much; however, you should pick at least the Intel Core i3 processor. If you have a better budget, Intel Core i5 would be the best.
How can I use the internet on my laptop without WiFi?
If you don't have a wireless network, you can use a wired connection for accessing the internet on your laptop. Unfortunately, if your notebook doesn't have a LAN port either, you can purchase a USB to Ethernet adapter for that.
QUICK OVERVIEW
Table of the Best Laptops for Internet Surfing
ASUS Chromebook C202SA-YS02

Cheapest Option

2.2 lbs
Celeron N3060
4 GB
16 GB eMMC

View at Amazon
Acer Aspire 1

3.64 lbs
Celeron N3450
4 GB
32GB SSD

View at Amazon
Lenovo N23

3.1 lbs
Celeron N3060
4 GB
32GB eMMC

View at Amazon

ASUS C302CA-DHM4

Best Chromebook

2.65 lbs
Core m3
4 GB
64GB SSD

View at Amazon

Lenovo Yoga 730

Editor's Choice

2.65 lbs
i5-8250U
8 GB
256 GB SSD

View at Amazon

LG Gram

Best Battery life

2.07 lbs
i5-8250U
8 GB
256 GB SSD

View at Amazon

HP Spectre x360

Ultimate Choice

3.28 lbs
i7-8550U
16 GB
512 GB SSD

View at Amazon
Best Laptops for Internet Surfing – Reviews
 1. ASUS C202SA-YS02 (Most Affordable Chromebook For Internet Surfing)
2.2 lbs | N3060 | Intel HD | 4 GB | 16 GB eMMC | 11.6″ 1366×768 | 10-hours | ChromeOS
The ASUS Chromebook C202SA-YS02 is the most popular and cheapest Chromebook of 2023. If you are looking for the best laptop for internet use only, you don't need to look elsewhere.
Chromebooks specially designed for optimal browsing performance and this cheap laptop truly meet the expectation. Hardware-wise, it has 4 GB of RAM and 32 GB of eMMC storage and a Celeron N3060 processor, which are enough specs for good multi-tabs browsing experience. However, eMMC storage is not quite faster as SSD but it is still far better than the HDDs.
Considering the price this Chromebooks offer great quality durability – spill resistance keyboard and rugged construction is very impressive. This portable laptop for internet browsing has an 11.6″ HD screen and 180-degree hinge for easy viewing.
Overall the ASUS Chromebook C202SA-YS04 is the most affordable laptop for internet and email that offers higher durability, and great battery life.
 2. Acer Aspire 1 (Most Affordable Windows Laptop)
3.64 lbs | N3450 | HD 500 | 4 GB | 32GB SSD | 14″ 1920 x 1080 | 9-hours | Win10 Home
If you'll be not using your laptop outside often, then you can get some extra feature approx at the same price as the previous Chromebook. As compared to the ASUS Chromebook C202SA-YS02, this laptop (Acer Aspire1) has a double storage capacity, a better 14-inch screen with 1920 x 1080 of resolution and a better processor too. If you prefer a big display then you might like this affordable laptop.
The Acer Aspire1 comes with Windows 10, that's why it becomes a powerful laptop for internet browsing among the entry-level Chromebooks. Windows is a more flexible platform compared to the ChromeOS, so it is a great affordable deal for windows lovers.
Overall, the Acer Aspire 1 is the best affordable Windows laptop for internet surfing and email, it might be a great option over previous Chromebooks if you are not comfortable with ChromeOS or small screen size.
However, you might get some cut off in the battery life around 1 hour compared to the previous laptop but it is still on the good side.
 3. Lenovo N23 (Affordable 2-in-1 Touch Laptop for Internet)
3.1 lbs | N3060 | Intel HD | 4 GB | 32GB eMMC | 11.6″ Touch 1366×768 | 10-hours | Win10 Pro
The Lenovo N23 is also an affordable laptop for browsing the internet but it has the touchscreen capability, so it is more convenient while surfing. Additionally, this laptop comes with convertible design, means you can use it as you want – like a tablet or laptop.
As per performance concerns, you are getting 4 GB of RAM, 32 GB of eMMC with the Intel Celeron processor – which is good for entry-level internet laptops. Additionally, it comes with an 11.6-inch HD display which is an IPS touch panel.
If you are looking for a portable laptop for internet use in the cheap price range, the Lenovo N23 is going to make a great impact on you, with its decent battery life, Windows OS, Touch display and a justified performance.
It could be a great choice for you over previous two laptops if you'll prefer Windows, portability and low budget laptops.
 4. ASUS C302CA-DHM4 (Best Convertible Chromebook For Web Browsing)
2.65 lbs | Core m3 | HD 515 | 4 GB | 64GB SSD | 12.5″ Touch 1920 x 1080 | 10-hours | ChromeOS
The laptop for internet browsing should not be like a just laptop. A cheaper laptop can work for you, but if you do some multitasking or opening more tabs than you will understand what I am talking about. Budget laptops are only recommended for those who just want to the web browsing, if you planning to some extra you need to raise your budget.
The Asus C302CA-DHM4 is a mid-range convertible Chromebook, which has a 12.5″ touchscreen. Under the hood, it has an Intel Core m3 processor, 4 GB of RAM and 64 GB SSD storage. Core m3 processor is an optimal choice for the mid-range browsing laptops. It works on 2.2 GHz frequency and has enough capability to run all office related software – Google and Microsoft Office (online) products.
The metal body and Corning Gorilla Glass provides a decent level of durability, which adds some year in this laptop's life. Moreover, it also has a future-proof USB Type-C port, backlit illuminated keyboard, and great battery life.
If you are looking for an internet browsing laptop that also should capable to stream some movies and running some extra program easily, then ASUS C302CA-DHM4 Chromebook is a solid option which offers a great battery life too.
However, if you need a mid-range Windows laptop for internet browsing then keep reading, your question will be answered after a while.
 5. Lenovo Yoga 730 (Best 2-in-1 Windows Laptop for Web Surfing)
2.65 lbs | i5-8250U | UHD 620 | 8 GB | 256GB SSD | 15.6″ Touch 1920 x 1080 | 11- hours 30-min | Win10
If you can spend more than $500, then you deserve a better laptop, and you should not think about Chromebooks. Somewhere Chromebooks have limitations; even with the right hardware, they can't perform like a Windows laptop. If you are already familiar with windows, then you have understood what I am talking about. No one can't beat Windows – there are a lot of options for Windows laptops, and they support a wide range of application software.
If you are a power user, then you might like to go for a Microsoft Windows-powered laptop.
The laptop which I am talking about is Lenovo Yoga 730, which is a Win 10 powered laptop. Having a mid-range price, it has more robust features than you need for internet surfing. It has a powerful 8th generation Intel i5-8250U processor, 256 GB of SSD storage and 8 GB of memory, that's why it becomes a best mid-range all-rounder laptop for all need – You can enjoy movies on its big 15.6″ screen or use as a tablet with flipping around or place it on your desk to take that advantage of a powerful desktop computer, it will play all role wisely.
Again, I want to tell you it is not only the best laptop for internet surfing but also it can be used for your all computer-intensive tasks like photo editing or casual gaming.
As I said above, this powerful machine offers a 15.6-inch full HD touchscreen, due to the high-quality IPS panel you can do some color-sensitive tasks like photo or video editing. Moreover, there are some extra features are – A fingerprint reader provides an extra layer of security and allows a quicker login, while the backlit keyboard makes it easy to use in low light while typing.
In the connectivity department, the Thunderbolt port is a highlight here that allows connecting advance external monitors and drives – this single interface supports the high-speed data, high-def video, and power over cable for bus-powered devices. Moreover, there are some other ports like USB, HDMI, and 3.5mm audio are also given.
Overall, the Lenovo Yoga 730 is the best laptop for internet browsing for those who want seamless performance even with multitasking. Also, it provides a full day power in single charge up, having around 11-hours of battery life on standard use.
 6. LG Gram (Best Internet Browsing Laptop with Longest Battery life)
2.07 lbs | i5-8250U | UHD 620 | 8 GB | 256 GB SSD | 13.3″ Touch 1920 x 1080 |  22.5-hours | Win10
The LG Gram is the premium laptop for internet surfing whether you are using it outside or during traveling. It offers the longest battery backup while maintaining the performance.
If you can spend around $1,000 dollar on your internet laptop then LG gram it the ultimate choice for you which is most portable, lightweight and offers top battery life.
This efficient internet laptop is powered by an Intel 8th gen i5-8250U processor and DDR4 Dual channel 8GB of memory which ensure the optimal performance for all of your office need and multitasking. And, the full HD IPS display supports broad color gamut and delivers accurate picture quality.
As a premium laptop, it must have a USB Type-C port and it has. If you know about USB Type-C – this port is capable to transfer high-speed data, high-definition video, and power signal simultaneously. Moreover, there are some other ports are given – 2x USB 3.0, HDMI, MicroSD and headphone jack.
You might be thinking it has portable and lightweight body, is this durable enough? Absolutely! it has passed seven durability test and honored with military-grade durability, thanks to its premium Nano carbon magnesium full metal body.
I want to tell you, this laptop is not recommended for you if you fit in any criteria below, you can save your money and go for our previous Lenovo Yoga instead.
Why you should not purchase this.
1. Your budget is limited (it is a premium laptop in $1,000 price range).
2. You use the laptop mostly in a home, longer battery life is not important at all (it is ideal for outdoor use or for those who travels often)
3. Portability doesn't matter to you if you rarely introduce your laptop with outdoor, you can get a big screen instead.
All of the above rules can be trample down if you can spend more on your internet browsing laptop.
Overall, LG Gram is a premium laptop for internet browsing which can stay with you more than 20+ hours in a single charge, and it can do all other all of the rest of the task that you need to do without any hassle.
If your budget is lower, you can check out our previous budget laptops for internet surfing.
 7. HP Spectre x360 (Overall Best Laptop for Internet Browsing)
3.28 lbs | i7-8550U | UHD 620 | 16 GB | 512 GB SSD | 13.3″ Touch | 1920 x 1080 | 16-hours 45-min | Win10
Finally, the HP Spectre x360 is the ultimate choice for all of your need like gaming, high-processing task or just internet browsing – or I can say it can handle all. This laptop is only recommended for those who just want a premium laptop for all basic to advance task and don't care about the budget at all.
This performance-madness laptop has the newest 8th generation Intel Core i7-8550U processor, which can just handle all – whether it is about programming, gaming or just internet surfing. Moreover, 16 GB of high capacity RAM and 512 GB of faster performance SSD works as a catalyst for this laptop's performance.
This laptop doesn't need much explanation, if you will ever hold it in your hand you can feel itself that what I am talking about. Although, the metallic body, full HD micro-edge display, gorilla glass protection, 16 hours of battery backup (LG Gram has better than this), fingerprint reader, sleek design and quick charge technology and ultimate performance these are some of the main highlights that tell you where is your hard-earned money will go.
If you have a good budget and looking for the best laptops for the internet surfing that should also capable to handle the rest of tasks, then You might like it.
Best Web Surfing Laptops in 2023
Wait! have you found your best laptop for web browsing or still confused? Don't worry, here is the quick summary.
First, we will start from the bottom – if you need a laptop just for the internet browsing simply grab an ASUS Chromebook C202SA-YS02. If you prefer Windows then pick anyone between Acer Aspire 1 or Lenovo N23: both are good – if you need a big size then Acer will be your choice while Lenovo N23 comes with a small touchscreen.
Overall Lenovo Yoga 730 is the most recommended laptop for internet use because it can allow doing most rest of the task easily. If you even planning to do more with your laptop then you can do with that – remember laptop is a one-time investment, so think wisely before investing in a cheap laptop. However, there is another option before the Lenovo Yoga – ASUS C302CA-DHM4 Chromebook it is a decent machine for an affordable price which can do internet browsing seamlessly.
For those, who always on the go or travel often, or mostly use their laptops outside – the LG Gram a one-n-only choice for them. But keep in mind, it is an expensive laptop because it offers the longest battery life (around 22 hours), durable and lightest and compact body, rich display and high performance.
Lastly, HP Spectre x360 is the ultimate decision that can rule them up all. This is the most premium and high -performance laptop in our list, you would only go for it if you are not bounded with the budget.
By the way, thank you very much for reading. If you still have any question regarding these top-rated laptops for internet surfing let me know in the comment below – I am very responsive, you can try it out.