Whether you are a serious wildlife watcher or you are having some hobby like hiking, hunting or you just want a better view of nature.
The best binoculars are the most recommended handiest thing to have in the outdoors.
The Binoculars not only help you to survey the terrain ahead but also you can view wildlife without spooking them.
If you enjoy the bird watching, and if you will use the binoculars, then trust me these binoculars will soon become an extension of your body.
Here I would like to tell you, Binoculars are a long-term investment and you have to consider some factors like magnification, brightness, color quality, eye relief while purchasing.
So it makes sense to choose carefully. But don't worry, you have just landed on the right page, here you will able to choose perfect best binoculars according to your requirements.
Before we started we have made a table for quick comparison, which contains some important specification about our best binoculars. After that, we will discuss every binocular in detail along with their pros and cons.
So here is the table below.
I hope you got some ideas about best binoculars listed above. Now, let's find, what are the good and bad things about these binoculars?
1. Nikon Prostaff 7s (Great Binoculars For The Money) - Editor's Choice
As you know Nikon is one of the top brands in camera and lenses, and their products are just marvelous. I have also owned a Nikon camera, and I am very satisfied with that. Well, we are talking about binoculars and how can be Nikon (Lens specialist) being behind in this competition?
Yes! Nikon Prostaff 7s are incredible and compact best binoculars, which perfect built for bird watching, hunting and wildlife watching.
This Nikon Prostaff 7s offers 10x zoom with 42 mm of an object lens, which is quite useful in low light condition. Moreover, this hunting binoculars are fully multi-coated and provide high-resolution, bright and crisp image quality.
These binoculars are strongly recommended if you are an outdoor enthusiast.
When we talk about the body these best binoculars offer ultra-rugged, rubber-armored ATB body, which is also waterproof and fog proof.
If you wear eyeglasses than there won't be a problem with this hunting binoculars because, you are getting 15.5mm eye relief, which is very convenient.
The 324ft field of view (FOV) due to its 6.3-degree view angle allows you to view broader area.
Nikon Prostaff 7s binoculars are equipped with roof prism, so it comes in very sleek and lightweight body. Moreover, the grip of these birding binoculars is pretty awesome, this is also an important aspect when choosing a pair of binoculars.
The Nikon Prostaff 7s is extremely durable and provides a crisp and clear image quality within commendable price tag. Personally, I am the fan of Nikon lens quality, whether we talk about binoculars or camera lenses.
If you are enthusiasts, who love to explore the beauty of nature, or a professional hunter who wants the sharp eye on the target, then Nikon Prostaff 7s binoculars are a perfect choice.
+  Good 10x magnification 
+  Wide 42 mm objective lens
+ Best colors and sharpness
+ Phase correction coating 
+ Ultra-rugged, rubber-armored body 
+ waterproof and fog proof
+  Convenient 15.5 mm Eye Relief 
– No 1/4 20 screw mount available
2. Celestron SkyMaster Giant (Cheap High Powered Binoculars)
When we talk about binoculars, then instantly one thing comes to our mind, that is magnification power of them. Honestly, the binoculars with higher magnification power come at the higher price.
The Celestron SkyMaster Giant 15×70 is truly a giant among all his rivals, which offer ultra-high magnification power of 15x and the large objective lens of 50mm diameter. The large lenses are very helpful which gather more lights and provides better image quality.
According to its name, the Celestron SkyMaster giant binoculars are very useful for exploring a wide range of the object in the sky, like the moon, planets, and deep sky objects like galaxies, star cluster, and even nebulous.
Due to its big object lens and size, the Celestron SkyMaster Giant is having 3.25 lbs. weight, so it may need a tripod to use it conveniently.
These binoculars offer porro prism mechanism with multi-coated glasses, which is good for image quality and reduce the amount of reflected light.
These big binoculars, offer 18mm of eye relief distance, which is very good and allow you to make some distance between eyepiece and eye.
If you are looking for binoculars, which provides you high magnification power, for long-range viewing and within the budget. The Celestron SkyMaster Giant 15×70 is the perfect deals to grab today.
If you are looking for binoculars, which provides you high magnification power, for long range viewing and within the budget. The Celestron SkyMaster Giant 15×70 is the perfect deals to grab today.
+ Waterproof and fog proof
– Center Focusing is slightly unstable
3. Vortex Optics Diamondback (Binoculars with Sharp Image Quality)
Vortex Optics Diamondback binoculars are very ruggedly designed and very durable.
These binoculars equipped with roof prism technology, which make them lighter, sleeker than other. Any average person can use them without tiring excessively for a long time.
These compact binoculars offer 10x zoom and 50mm of object lens size.
The big lens size allows more light to enter in the binoculars, which makes the clearer image. When you comparatively see the image quality, you will find the Vortex Diamondback winner.
The clarity and contrast of the image is excellent at this price point, the colors
These binoculars are waterproof and fog proof, this is the most recommended feature that should consider.
The Vortex Diamondback binoculars are made of BaK-4 glass, its glass is fully multi-coated. Moreover, you are getting 315ft of wide view area and 6-degree of view angle along.
These binoculars aren't just useful for daytime viewing, you can enjoy the sky view in the night like the surface of the moon, because of the efficiency of the image production of this binocular is commendable. However, the magnification of this binocular is not too high but at this price point, this is sufficient.
The Vortex Diamondback binoculars offer amazing image clarity, rugged and durable body, phase correction multi-coated roof prism. The price of these binoculars is somewhat higher but image quality and reliability cover them up.
+ Fully Waterproof and fog proof
–  No Phase correction coating
4. Hooway 7x50 (Waterproof Binoculars with Rangefinder and Compass)
Binoculars are not only about magnification, they also should be waterproof, fog proof, and shock proof too. But some binoculars come with these features, but they are costlier. When we talk about the premium brands like Nikon, Vortex they offer best quality lenses along with compact design, and they are easy to handle.
The Hooway 7×50 binoculars are the solid choice when we talk about the durability and quality. Additionally, the price of these binoculars is unbelievable when we consider the features of this marine binoculars.
The Hooway 7×50 not only works as binoculars, it also offers rangefinder and compass features. You can determine the size and distance of the object along with the direction. And this is the most interesting feature which I personally like.
Well, let's move to the next point.
These marine binoculars are completely waterproof and fog proof, so you can use these in extreme weather condition.
Multi-coated porro prism delivers good image quality and sharpness. Moreover, its non-slip rubber armored body provides fantastic grip.
These Hooway binoculars are having 7x zoom capability with the wide 50 mm of the object lens, which produces clear image quality through gathering more light.
The eye relief of these binoculars is extremely convenient, which is 22 mm.
If you are looking for most durable and reliable binoculars, which offers amazing image clarity, along with some additional features like rangefinder and compass, then Hooway 7×50 is highly recommended. Because when we compare these binoculars with rivals, you will rarely find similar features in this price.
+ Fully Waterproof and fog proof
+ Rugged and armored body
5. Vortex Optics Viper HD (Most Premium Compact Binoculars)
As we have discussed above Celestron SkyMaster Giant binoculars, they offer very high magnification. But what makes them cheap? They have porro prism technology with the BaK-4 lenses, which make them something heavier and cheaper.
Like Celestron SkyMaster Giant the Vortex Optics Viper HD binoculars provide 15x zoom but the objective lens size is 50mm.
According to the Vortex, these premium binoculars offers HD glass. But what does these glass means?
The HD glass terms sometimes called as "extra-low dispersion glass", and these glasses exhibit less chromatic aberration. Ok, it looks like the complicated term. But I want to tell you straightly, these glasses reduce the blurring of color edges in the image, which makes them look fuzzy. And these hunting binoculars perform well in low light condition.
Unlike others, these premium binoculars' body is made of polycarbonate plastic, which provides fantastic strength with lightweight.
The Vortex Optics Viper HD binoculars are waterproof and fog proof because inside this device the instrument has been sealed with O-rings and filled with argon gas.
When we talk about the eye relief of these binos, which is 16 mm and allows you to make some distance from the eyepiece.
Moreover, these compact binoculars provide 210 ft Field of view which makes the viewing experience better.
If you are looking for premium binoculars, which does not compromise with the quality then The Vortex Optics Viper HD is the best binoculars in the high price range. Honestly, the price is slightly higher but when we look at the features then it deserves.
+ Most clear and vivid color image
+ Fully Waterproof and fog proof
+ Rugged and armored body
+ Phase correction coating
+ Minimum chromatic aberration
6. Wingspan Optics Spectator 8X32 (Cheap Birding Binoculars)
If you are a bird watcher or enjoy indoor and outdoor sporting events, you will definitely appreciate these binoculars. But why? Let's find what is special in these binoculars which makes them listable to our website?
First of all, these binoculars offer 8x zooming with 362 ft of FOV (field of view) and come at a very low price. Apart from that, they are lightweight and waterproof too.
These features are sufficient to represent these binoculars on our website.
As we mentioned above these are birding binoculars, and they have 32 mm of the object lens, which is sufficient in this price range for delivering the clear image. Honestly, you can't explore the deep sky objects with these binoculars due to 8x limited magnification.
However, if you are interested in extra magnification (almost double), at the almost same price range, then you can check out Celestron SkyMaster Giant. Which offer 15x zooming power, but they are somewhat bulky, so it depends on you. What would you prefer weight or magnification?
The Wingspan Optics Spectator binoculars offer non-slipping gripping body, which is very convenient when you use them longer.
If you are an enthusiast who loves to watch birds, sporting events and doesn't want to spend the much money, trust me, these binoculars are specially made for you.
Clear picture quality and decent magnification power will obligate you to fall in love with them.
– Build quality is not so good
7. Nikon 8248 (Best Bird Watching Binoculars in Mid-Range)
Yes! you get it right, we have listed one more binocular from Nikon in our rundown. But why?
Because some people mailed us, that we are listing only high ends products on our website. So, it's our responsibility that we should consider all price range of products. This is not the cheapest binoculars on our list we have some other cheap option like Wingspan Optics Spectator and Celestron SkyMaster Giant.
But these binoculars are the perfect balance of top brands and budget.
Ok, the name of these binoculars is Nikon 8248 ACULON A211. These binoculars are equipped with multi-coated porro prism which provides the bright and clear image in most lighting conditions.
These binoculars offer very light-weight body with a durable rubber-armored coating on the outside, which allows you to make perfect grip in even wet conditions.
In the technical department, these lightweight binoculars having 10x magnification power and 50 mm of the object lens. This combination is perfect because you will get ten times zooming along with wide lens which will produce the clearer image even in low light condition.
Well, let's move to the next part, the object lens of Nikon ACULON A211 provides the ultra large view of 341 ft and the view angle of 6.5-degree. Additionally, these binoculars are waterproof and fog proof.
These binoculars are the ideal device for birders, hunter, and outdoor enthusiasts, who require an optics that delivers the detailed observation of distant subjects.
If you are looking for the best value binoculars in the budget price range, which delivers sharp image and reliable design, then Nikon ACULON A211 is the good binoculars for the money.
+ waterproof and fog proof
+ Sharp and vivid picture quality
+ Durable and rugged body
– Only Multi-coated lenses
8. Vanguard Endeavor ED (Best Affordable Binoculars for Hunting)
Vanguard Endeavor ED 1042 binoculars are the flagship model in their Endeavor ED series. Here, I would like to tell you, the ED term use for their glasses type. However other manufacturers like Nikon uses HD terms instead of ED.
According to them, these types of glasses reduce the color dispersion in the image, which provides high-resolution color and sharpness. And this is mostly found in high-end binoculars.
Well, let's find out some other things about these binos. The Vanguard Endeavor ED features roof prism (which is phase correction coated) with the fully multi-coated lens, which reduces the reflection of the light. And due to this reduction of reflection in light, you will get the sharper image quality.
You know what, when the amount of reflected light is higher in any binoculars, it will not only reduce the brightness of the image but also increase some reflected light in the internal area, which will produce glare effect. And, we don't want it.
Moreover, these high-powered binoculars provide 10x magnification power. The 42 mm objective lens allows you to view at 6.5 degrees and provide 340 ft of FOV (Field of View), 16.5 mm eye relief makes them more lovable binos.
Additionally, there is a locking diopter feature available, which allow you to adjust the focus to accommodate differences between each of their eyes and through diopter ring you can lock it. When you use them, you don't need to make adjustment again and again.
As for durability concern, these binoculars are 100% waterproof and fog proof, which make them usable in any environment.
Vanguard Endeavor ED 1042 binoculars are offered decent image quality, broad field of view and commendable durability, which make them ideal for hunting.
+ waterproof and fog proof
+ Fully Multi-coated lenses
+ Minimal color dispersion
+ Durable and rugged body
9. BESPIN (Best Small Binoculars for Kids)
Nature is the most beautiful thing, that everyone loves it, and we are also the part of that. But as soon as we grow, we became busy in our careers and in many responsibilities.
But childhood is the most amazing phase of our life when we something see around us we always want to know more about it. The binoculars are the fun way to increase the engagement of kids with nature.
So, in our list, we have also listed the best binoculars for children. The binoculars name is BESPIN, and it comes with 8x magnification capacity. And the objective lens size is 32 mm. Which is sufficient for a kids binoculars, and this will provide the required amount of magnification and decent image clarity.
As you know, how do they deal with all device? I think I don't need to tell you. As a result, the binocular also should be shockproof and durable, so they should survive when your kids are in "destroying mode"! Well, BESPIN binoculars are having sufficient durability.
After that, these binoculars are having 7.2-degree view angle, which can cover 384 ft of area in 1000 ft. And this term is also called FOV (Field of View).
As we can't expect more with them, because they are having a very low price, and as a kid's binoculars, you will not want any extraordinary features.
Finally, in this price range, the BESPIN binoculars are the perfect gifts for your children, which offer decent magnification capability, good image quality, and very lightweight body, I promise you, your children will love them.
+ Colorful design for kids
+ Good 8x magnification in this price
+ Sufficient 21 mm objective lens
+ Lightest-weight binoculars in the list
+ Wide 7.2-degrees view angles
10. Wingspan Optics NaturePro (Top Binoculars For Bird Watching)
In this price range, we have listed some binoculars above like
Hooway – which is having decent image quality, but that one specially designed for Marine, or Ruff and tuff use, so that is slightly heavier.
Nikon 8248 – These binoculars are also good and some cheaper, compare to Wingspan NaturePro, but they have porro prism, which makes them something big in size.
So, what is special about the Wingspan Optics NaturePro?
Well, the best thing about these binoculars is, they are comparatively very compact and light weighted. And, the price of these binoculars is also in budget.
Wait, this is not the only things, that makes these binoculars listable on our website. They also have something special feature that's we love.
These binoculars feature phase correction coating roof prism, and lenses are also fully multi-coated, which will provide stunning image quality with vivid colors. Additionally, they have HD lens, which will make color quality even clearer and sharper.
These compact binoculars are totally waterproof, the manufacturer claims that you can submerge these binoculars in 1-meter deep water for 30-minutes. And they will not only survive, you can't even notice any fog inside it, because they also have internally filled with nitrogen.
The Wingspan Nature Pro provides 430 ft of FOV and 17.2 mm of eye relief.
If you are looking for best binoculars for bird watching, which delivers vivid color, fantastic image clarity, wide field of view and durable waterproof, fog proof design in the mid-range budget. Wingspan Optics NaturePro HD binoculars are the highly recommended.
+ Widest 430 ft Field of View
+ Good 5.25-degrees view angle
+ Phase correction coating
+ Waterproof and fog proof
+ Phase correction coating
Best Binoculars – Buyer's Guide
Generally, the binoculars do two main things. They magnify the size of the image and provide better image appearance in light deficiency condition. However, there are several things that should be considered before buying the best binoculars.
What should consider before purchasing the best binoculars?
Here below we have provided some factors or key points, I hope that will help you to choose your best binoculars.
Thank you for giving your crucial time to read my post, I hope you have gotten your best binoculars. Again, as we said earlier, purchasing a binoculars differs user to user and their requirements and choice.
For example, some user only wants binoculars for bird watching (which is the most common use). Why would they spend too much dollar on heavy constructed high power binocular?
This doesn't make any sense when you need portable binoculars that you can use easily without a need of a tripod, and you purchased heavy long-range binoculars.
However, they will provide you a decent amount of magnification, but you can't hold them longer.
If you want a binocular for best magnification you should try Celestron SkyMaster Giant.
While you are looking for compact binocular for bird watching in the budget then Wingspan Optics NaturePro and Vanguard Endeavor ED are the good choices.
Moreover, if your budget is too low then Wingspan Optics Spectator is the good option.
Finally, the overall our best binoculars are Nikon Prostaff 7s and Vortex Optics Viper HD. They have best quality optics, reliable waterproof and fog proof construction and lightweight body.
If you still think we should be had included some other best binoculars in our list, or you have any question, suggestion or feedback. feel free to comment below.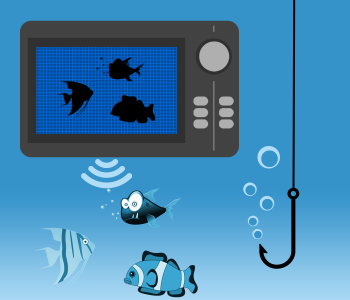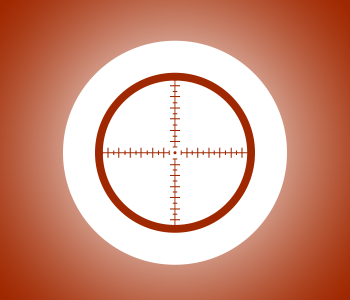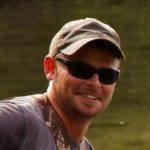 Hi, guys you can call me Robert, I spend most of my leisure time outdoors either hunting, fishing or doing something fun. I have to admit that I am no expert but I will be sharing with you interesting stuff I know 🙂