By Nootan Kumar | Last updated February 15, 2019
MacBook owners become habitual to work with ultra-sharp Retina display; therefore, it probably won't hug-off easily to go with a low-resolution monitor. If you have iMac or MacBook and looking for an ultra-wide monitor, then you are in the right place. 
As you know, your MacBook display is already gorgeous but having the second monitor can boost productivity. For example, if you are working with a big spreadsheet or multiple programs then you don't need to scroll horizontally and switching between the programs. It means if you're a Command-Tab maniac like me, then it is the perfect time to upgrade your setup with an ultra-wide monitor.
Also, read: best ultra wide monitors for gaming
Additionally, nowadays many MacBook owners like to have an ultra-wide monitor in their office which provides a vast working area to do some tasks like video editing or photo retouching.
But, before choosing the best ultra wide monitor for Mac in 2019, there are some important things like connectivity options, compatibility with your Mac version, color gamut, display technology, size & resolution that should consider. If you don't have sufficient time or have already solved the "Schrodinger equation" then you can check out my recommendations first. However, if you want to read the buyer's guide then you can jump to anytime by clicking navigation link or scrolling down.
So, let's have a look for my hand-picked recommendations for the best monitors for Mac in 2019.
Top Rated Ultra Wide Monitors for Mac in 2019
Click on the monitor's name to know more.
Best Ultra Wide Monitor for Mac – Reviews
17.2 lbs | IPS | 34-inch | 3440×1440 |  21:9 | 300 cd/m² |  99% sRGB
The LG 34UC98 is my first recommendation for Mac, it is a budget 34-inch curved ultrawide monitor which is offering an IPS panel with 3440×1440 resolution and AMD FreeSync technology.
But keep in mind, this monitor is recommended for those who have the latest Mac models, however, if your MacBook has ThunderBolt 1/2 port then it could be a solid choice. If your device is having a ThunderBolt 3 port, then you can scroll down for better options.
The LG 34UC98 features a high-resolution IPS panel which provides accurate 99% sRGB colors gamut, ideal for professional photographers of graphics designers. Moreover, with game mode and FreeSync technology provides the ghost or tearing-free gaming.
With the thin bezel and curved design, this monitor looks so nice, and its inbuilt stand provides the height, swivel, and tilt adjustment for your convenience.
For connectivity concern, there are 2 x Thunderbolt, 2x USB 3.0 (quick charge), 1x DisplayPort, 2 x HDMI ports, and a headphone jack are given, which provides flexible connectivity with a wide range of devices. Additionally, there are two inbuilt 7-Watt stereo speakers also available, and they have decent and loud sound quality. For Mac user's Thunderbolt is an amazing option, but you have to purchase the Thunderbolt cable separately (You can find them on Amazon under 50 bucks).
This ultra-wide monitor offers some great features like split screen, on-screen display control, and PIP (Picture in Picture), that will allow you to manage your workspace and the "My Display Preset" provides the efficient user experience.
On the back side there are USB 3.0 ports are given and they support the quick charge technology, so you can charge your USB based device much faster than the traditional USB 2.0.
Overall, the LG 34UC98 is perfect for those Mac users, who are looking for a budget ultra-wide monitor for photo/video editing or graphics designing.
As I said above, this monitor doesn't have the USB Type-C port (Which is capable to transmit video/audio or data signal with power signal simultaneously with only one cable), However, you can connect your MacBook with Thunderbolt 2. If you have the latest MacBook then you should scroll down below for other options.
Affordable price
Versatile connectivity options
USB 3.0 with quick charging feature
99% sRGB color gamut ensures great color accuracy
FreeSync support makes it capable for gaming
Screen Split and PIP (picture in picture) mode for making multitasking easy
Height and tilt adjustable stand
Lack of USB Type-C port (Not recommended for latest Mac)
Manual input source switching
26.7 lbs | IPS | 38-inch | 3840×1600 | 21:9 | 350 cd/m² | 99% sRGB
Dell UltraSharp series is well known for high color accuracy and vivid image quality, and their InfinityEdge design offers almost bezel-less display, which provides a frameless immersive experience.
The Dell UltraSharp U3818DW is one of the most popular monitors from that series which is offering a USB Type-C (ThunderBolt 3) port with a 38-inch curved IPS display. It is almost a perfect monitor for iMac or MacBook which comes with many great features.
Do you know? This monitor is equipped with the same IPS panel that has used in the LG 38WK95C-W monitor (which is a premium monitor); therefore, you'll get the wider view angle with great color accuracy. Moreover, with the 2840 x 1600 resolution, 111ppi pixel density, and 350 nit brightness, it can produce very sharp images.
The Dell U3818DW display is factory calibrated to Delta-E below 3, so it provides viable color accuracy for professional designing.
The Dell U3818DW offers vast connectivity options; the list of connectors includes USB Type-C (can transmit power, audio and video signal between your laptop and monitor, with a single cable), 2x HDMI, and 4xUSB 3.0 for downstream (2xUSB – fast charging capable). Additionally, there are two 9W inbuilt speakers also available.
Personally, I am a big fan of Dell's product in terms of design, it is very clean and professional.
With the 3H antiglare coating, you won't get any reflection on the screen, so it can be easily visible in even bright lighting.
If we talk about the stands, which allows you to swivel with 30-degree to left and right, tilt by -5 to 21-degree and height can be adjusted up to 115mm, as well as this monitor is also VESA compatible.       
Oh! I just forgot about the built-in KVM feature which is just amazing, it allows you to control multiple PCs with a single pair of keyboard and mouse. Moreover, there are some on-screen features available like PIP (Picture in Picture), Dell Easy Arrange, Dell Display Manager, these on-screen features allow you to adjust the OSD (On-screen Settings) setting, split-screen mode, multitasking and many more.
Last but not least, the screen is flicker-free and support a low blue light filter, which is very convenient for working longer without eye fatigue.
The Dell UltraSharp U3818DW is a great choice for professional designers or office needy, which provides guaranteed color accuracy and extensive connectivity options.
The Dell U3818DW is having a low price compared to the LG 38WK95C, and there is no compromise in the features though. You are getting the same high-resolution panel and color accuracy.
Very reasonable price
Bigger 38-inch display with higher color accuracy (99% sRGB) and sharpness
Top-notch build quality with adjustable stand
Control multiple PCs with single KVM (keyboard, video, and mouse) feature
Extensive connectivity options including USB Type-C port for the latest devices
An inbuilt USB hub with fast charging
Ports are given downward, might be a bit annoying to connect
29.9 lbs | VA | 34-inch | 3440×1440 | 21:9 | 300 cd/m² | 4ms | 125% sRGB, 92% Adobe RGB | 100 Hz
The Samsung CJ791 is the first Thunderbolt 3 (Type-C) monitor from Samsung which is offering a 34-inch VA panel with 3440×1440 resolution, 92% Adobe RGB color gamut, and 100 Hz refresh rate. Therefore, it is capable to deliver the highest color accuracy and performance. You can use this display for any tasks like photo/video editing, graphic designing or even gaming.
The best thing about this monitor is, it is offering 2x ThunderBolt 3 port; therefore, a single cable would be enough for charging and signals processing. If you are looking for an affordable display for your MacBook then it could be a great choice over LG 34UC98, because you are getting better features for the low price except for the size. Yes! the 34-inch size might be small for some users, but it's still a great display.
As I said earlier, this monitor is offering a 34-inch display with 3440×1440 pixels of resolution, therefore the screen sharpness would be better than other due to the high pixel density. Moreover, with the Quantum Dot technology, it can achieve a great color accuracy up to 125% sRGB color gamut.
Overall, there is no compromise in the color quality and sharpness, you are definitely getting more than that you are paying for.
Besides the 2x ThunderBolt 3 Ports, there are HDMI, DisplayPort and 2 x USB 3.0 (Downstream), so it provides more flexibility to connect older devices. The best thing about the ThunderBolt 3 port is that – it can charge your compatible device (those have either USB Type-C or ThunderBolt 3 Port) with a single cable while communicating with the monitor.
You might be wondering, why there are two ThunderBolt 3 ports are given? The Picture-by-Picture (PBP) mode and Picture-in-Picture (PIP) modes take the place here – it means, you can connect two devices at the same time and do multitasking, while PIP mode allows you to resize the second source up to 25%.
There is an only obnoxious thing about this Samsung monitor, it is only available in the 34-inch size, if you need a bigger monitor then you should look for another option.
This ultra-wide display supports the FreeSync technology and capable to work with 100hz refresh rate; therefore, it could be a sweet spot for gaming enthusiastic.
Overall the Samsung CJ791 is one of the best 34-inch ultrawide monitors for Mac, which is offering the highest color accuracy, extensive connectivity (including ThunderBolt 3), FreeSync support, and stunning design within an appreciable price.
Brilliant VA panel with sRGB 125% Color Gamut and higher resolution to ensure the crisp and vivid image quality
Stylish lightweight design with ultra-thin bezel
100 Hz refresh rate with FreeSync technology
Extensive connectivity options with ThunderBolt 3 (USB Type-C)
PBP and PIP mode for enhancing productivity for multitasking
Only available in 34-inch size
28 lbs | IPS | 38-inch | 3840×1600 | 21:9 | 300 cd/m² | 100% sRGB  
The ViewSonic VP3881 is another great pick in a 38-inch ultrawide monitor for Mac devices. With the 100% sRGB color gamut, HDR10 and WQHD+ resolution, it can easily catch the attention of those peoples who prefer the color accuracy.
In facts, this monitor is offering a bit better color accuracy than the Dell U3818DW, but Dell is offering a brighter panel along with many great features at the lower price, and still the best option. However, The ViewSonic VP3881 is not a bad choice, if you prefer the color accuracy over other features. 
For the connectivity options, you'll get 2x HDMI, 1x DisplayPort, and 4x USB ports along with USB Type-C; therefore, it will be capable to connect with a wide range of devices.
The design is quite simple, there is no fancy stuff has imposed, and the inbuilt stand supports the height, tilt and swivel adjustment for hassle-free personalization.
Besides the 99% sRGB color gamut, the ViewSonic VP3881 is offering the Hardware Color calibration feature so the color will be displayed correctly and match with the original file. Moreover, the HDR 20 content support is also here, which provide a more immersive viewing experience.
Overall, the ViewSonic VP3881 is a great 38-inch ultrawide monitor for Mac, which is offering a bigger display with a better color accuracy without the premium price.
Higher color accurate display with the bigger size
Professional, durable and clean design with adjustable stand
HDR10 content support
Hardware calibration to ensure color accuracy
Extensive connectivity options including USB Type-C
Price is slightly higher than rivals
19.8 lbs | IPS | 38-inch | 3840×1600 | 21:9 | 300 cd/m² | sRGB 99% | AMD FreeSync | HDR 10
LG one of the most reputed brands when it comes to the display manufacturing, even my best choice for Mac display (Dell U3818DW) also powered by an LG panel. Moreover, LG displays are being used by many big brands like Apple, Dell, Lenovo into their devices.
The LG 38WK95C monitor is one of the most popular displays that has made by LG. It is offering a 38-inch IPS display with WQHD+ (3840 x 1600) resolution and USB Type C (ThunderBolt 3 port); therefore, it could be a perfect choice for MacBook or iMac.
Keep in mind, this is an expensive display but considering the display quality, features and brand value it is totally justified.
With the AH-IPS panel, HDR 10, and 99% sRGB color gamut this monitor delivers outstanding image quality with optimum color accuracy. If you are planning to use your monitor for photo editing or graphics designing then it might be a solid option, and it won't lack the screen area as well.
The bezels of this monitor are quite thin; therefore, it provides an immersive experience. Moreover, it is coming with an ArcLine ergonomic stand which allows doing tilt and height adjustment, but I am not sure that this monitor is VESA mount compatible or not.
On the back side, there are 2xHDMI 2.0, 1x DisplayPort1.2a, 1x USB-C (compatible with Thunderbolt 3), 2x USB 3.0 and headphone out ports are given, which makes it usable with a wide range of devices. Additionally, it is offering integrated two 10-Watt RichBass speakers, these are not the loudest one, but still great for listening to music or watching videos.
As you probably know the IPS panels offer great view angle, so you are getting here 178-degree view angle. It means you will not feel any color displacement no matter the angle. Besides that, 5ms of response time make this display ghosting and tearing free.
Additionally, the LG 38WK95C is offering many attractive features like screen split, on-screen control, multitasking, which can addon productivity. And some features are exclusively given for gamers like black stabilizer (lack stabilizer technology enhances the visibility in the dark areas), Game mode, Dynamic Action Sync, and the most important AMD FreeSync technology, which provides a smooth gaming experience.
The LG 28WK95C undoubtedly a great versatile ultra-wide monitor for the MacBook, which is offering the USB type-C connectivity, HDR 10, 99%sRGB color gamut, and beautiful design; therefore, it can be used for some tasks like photo/video editing or gaming.
The AH-IPS panel with HDR 10 and 99% sRGB color gamut provides brilliant quality images with great color accuracy
Beautiful thin bezel design with ergonomic stand
Extensive connectivity options with ThunderBolt 3 (USB Type-C)
17.22 lb | IPS | 38-inch | 3840×1600 | 21:9 | 300 cd/m² | 100% sRGB | 75 Hz | FreeSync | HDR
While there are many great ultra-wide monitors are listed above, but the Acer XR382CQK is a step ahead from all in terms of display quality, design, and performance. It is offering a 37.5-inch ultra-wide IPS display with the 100% sRGB color gamut, AMD FreeSync technology, so it could be used from highly sensitive photo editing to the hardcore gaming.
However, if you are not interested in gaming then you can pick any monitor between the Dell U3818DW or LG 38WK95C, both are the great monitor for a bigger size.
Aesthetically, this monitor is quite different, it is a gaming-oriented design and might look weird to some. However, the stand is ergonomic and provides adjustability features to ensure comfortable usage.
As I said above about the display quality, it is equipped with an IPS panel with 3840×1600 resolution. Moreover, with the 100% sRGB color gamut and 6-axis color adjustment, it is capable to deliver the industry-level color accuracy. On the other hand, due to the AMD FreeSync, 75Hz refresh rate and 5ms response time, it can deliver an amazing gaming experience.
If you are going with this monitor, you're hitting two birds with the same bullet, and that's why this monitor indeed deserve that high price.
At the bottom, there are 1x USB type-C, 2x DisplayPort, 1x HDMI 2.0 and 1x MHL 2.1 ports are given, and on the back side, this monitor is equipped with the 5x USB ports (4x Type A, 1x Type B). These are lots of ports for a monitor comparatively, it can cover a large number of the devices.
The Acer XR382CQK is one of the best ultra wide monitors for color-oriented tasks or gaming in 2019, which supports a large number of devices.
Outstanding display quality with 100% sRGB color gamut, and AMD FreeSync 
With a high refresh rate and quick response time can be used for gaming
Ergonomic design with adjustable stand
6 axis color calibration
Extensive connectivity options cover a wide range of devices
Low blue light mode to reduce eye fatigue
The design might be not cool for everyone
Somewhat expensive
Best Mac Display in 2019 – Buyer's Guide
Although picking a monitor for Apple's device is not rocket science, but you have to consider some points to make your purchase perfect.
As I promised above, here are some important factors that you'll need to know. If you already know what you are looking for then you should check my all recommendations by scrolling above.
When it comes to ultra-wide monitors, especially with ThunderBolt 3 port, there are only a handful of options are available.
Before choosing a perfect monitor for you MacBook you need to find that which ports do, they have,  then we can find a perfect monitor quickly.
If you have the latest MacBook then you probably having the ThunderBolt 3 ports.

In this case, you can choose any monitor except the first one, which is only having ThunderBolt 2 port. The Dell U3818DW is my best choice for the 38-inch ultra-wide monitors, it is having almost all feature within the most reasonable price. On the other hand, if your budget is higher than you can go with the LG 38WK95C-W monitor, or with Acer XR382CQK if you tend to play games.
The Samsung CJ791 is the most color accurate display of this list which is also ideal for gaming too but you need to compromise with the 34-inch size.
Now, let's talk about if you have Thunderbolt 2 Port, then what?
In this case, I have the LG 34UC98-W monitor for you, it is a 34-inch port which is offering FreeSync support and 99% sRGB color gamut. Also, you can use any monitor with the "ThunderBolt 2 to DisplayPort converter".
Please keep in mind, if you have older Mac device with ThunderBolt 1 then these monitors will be not supported, because this port is only limited to 2560×1600 resolution @ 60Hz.
If my device is having mini DisplayPort then what will be needed?

In this case, you'll need a "mini DisplayPort to DisplayPort converter", if monitor support mini-DisplayPort then you can also do it with just a mini DisplayPort to mini DisplayPort cable.
Lastly, If you have HDMI port then you can connect to any monitor with a single HDMI cable.

Ok, these were my best ultra wide monitors for Mac in 2019, what do you think. Have you any question regarding them, just drop in the comment box for me, and I will handle it.
Thank you very much for reading, have a great day 🙂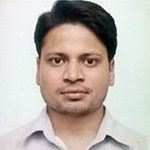 Nootan Kumar is a 24-years-old Blogger from India. He is a Cisco certified network engineer and currently doing the job in a reputed company. He is very enthusiastic about Computer gadgets and technology. Read more about him
Affiliate Disclosure
10HotDeals.com is a participant in the Amazon Services LLC Associates Program, an affiliate advertising program designed to provide a means for sites to earn advertising fees by advertising and linking to amazon.com.